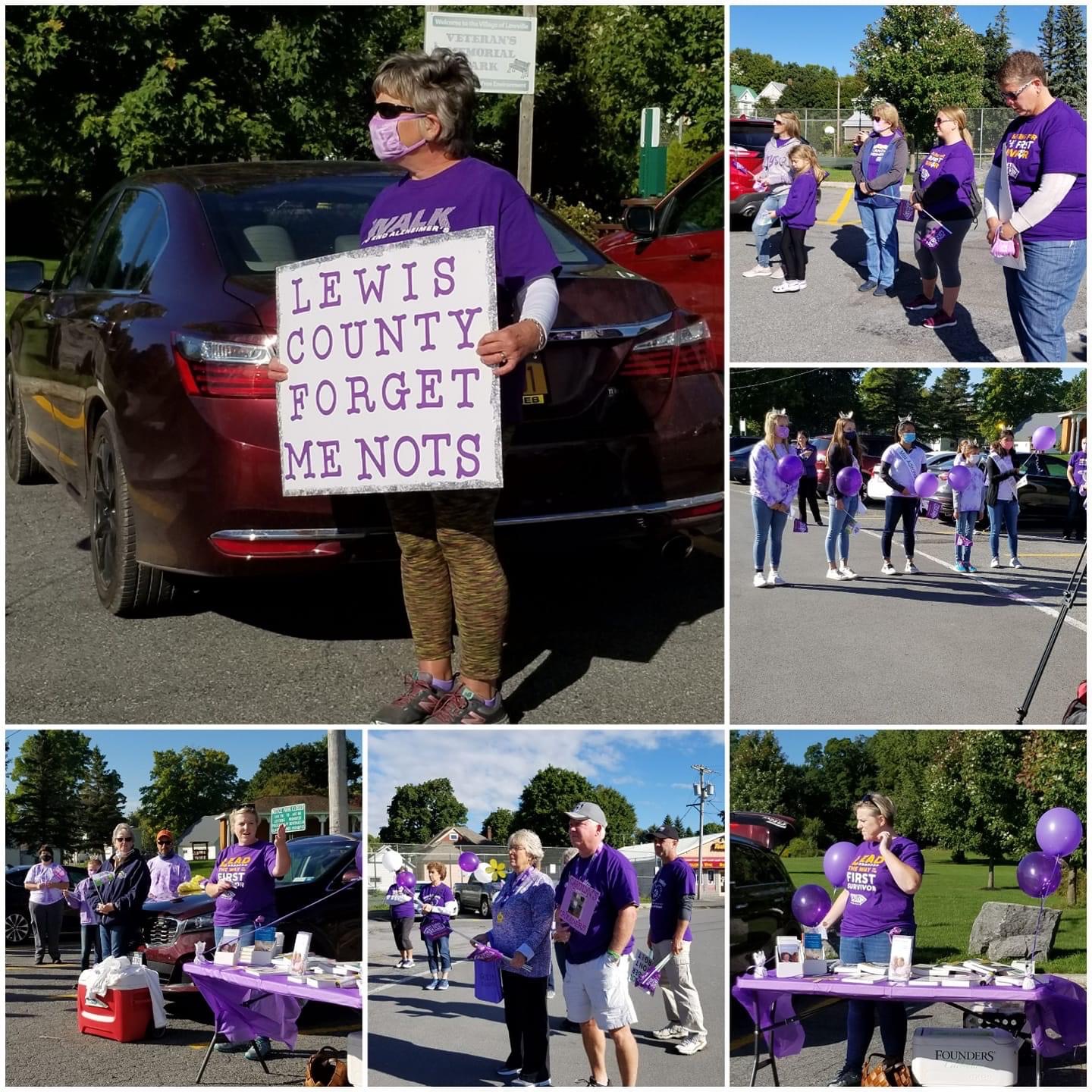 LOWVILLE- Several residents took advantage of the beautiful weather this past Saturday and walked to raise awareness for Alzheimer's.
"As with many events due to COVID, it wasn't really cancelled, but teams were encouraged to kind of do their own thing and walk wherever, share photos and still make a statement and bring awareness to the disease," Lewis County OFA Meals Program Coordinator Vicki Meyer told us, as she explained how the annual event is usually correlated with JCC in Watertown. "But we weren't congregating as far as a large group as we have done in years past."
The group organized in Veterans Memorial Park and ventured down to Tops Plaza, eventually returning back to the park.
Lewis County OFA has their own team of walkers: The "Forget-Me-Nots", consisting of staff members and extended family.
Meyer tells us they have raised nearly $1,600 for the Alzheimer's Association of Central New York.
Listen to our latest on-air story for the latest information:
Photo provided from Tina Marie Stanford.