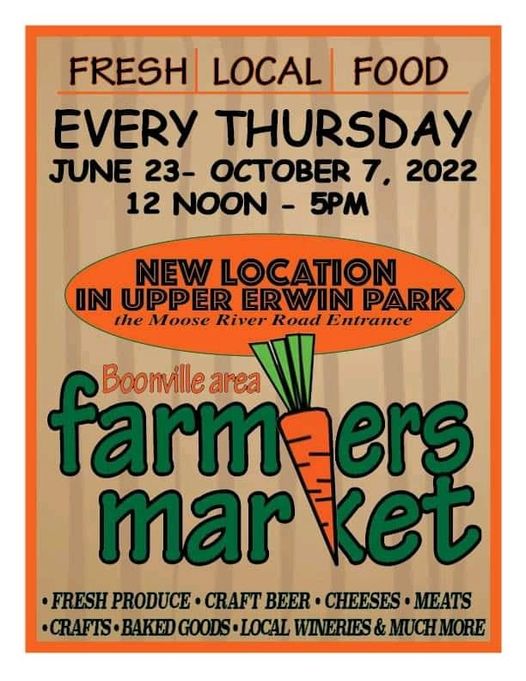 BOONVILLE- The Boonville Farmer's Market is returning to Erwin Park this summer, but you'll have to visit the vendors towards the upper pavilions instead of the lower one.
The first thing farmer's market organizer Patti McDaniel wants listeners to know is that the location, although still in Erwin Park, has been altered slightly.
For the past few seasons, the market has been setting up shop right by the Route 12 entrance to Erwin Park, which is right next to the basketball courts and the new splash-pad.
"The splash-pad is a safety issue with the kids running around on the splash-pad and having cars come in and out," McDaniel told us.
"There's a good amount of parking, there's a lot of shade, we have a pavilion close by and it's very easy to maneuver. We will have the bathrooms close by," McDaniel went on about the perks of adjusting the location.
Image from old Erwin Park location towards lower pavilion and basketball courts/splash-pad.
Market goers will now find the vendors towards the upper pavilion, right across from the Boonville Cemetery on Moose River Road.
The market will open up June 23 and will run each Thursday through October 7 from 12:00 noon to 5:00 p.m.
To help kick the market off, Tony Levesque will perform live acoustic music.
For more on the Boonville Farmer's Market, be sure to listen to our latest on-air interview with Patti McDaniel:
Images courtesy via the Boonville Farmer's Market.