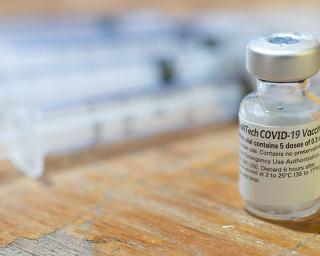 Children ages 5-11 are very likely to become eligible for a COVID-19 shot before year's end, authorities are predicting.
CDC Director Dr. Rochelle Walensky said Monday that health experts are "urgently" making progress for a vaccine to be approved before the end of 2021, if not sooner.
On Sunday, former US Food and Drug Administration Commissioner and current Pfizer board member Dr. Scott Gottlieb told CBS's Face the Nation that the company expects to have data available on children ages 5 to 11 by the end of September, and the vaccine could be available in this age group by Halloween.
Moderna is also testing vaccines in younger children, and is expected to submit its data in the coming months, according to reports from CNN.
This news develops as multiple reports have surfaced in recent weeks that show a trend of more and more children becoming severely ill with complications caused by COVID-19.
For now, Pfizer is authorized under emergency use to provide doses to youth ages 12-15.