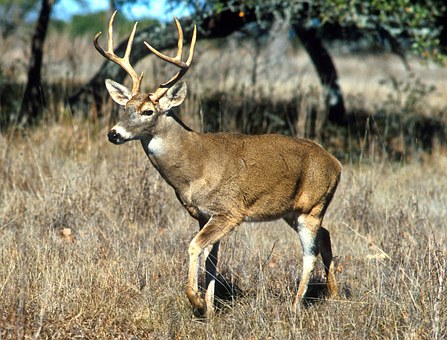 The third weekend of October could be considered an unofficial holiday for many outdoor enthusiasts across the North Country: The opening of muzzleloading season.
With significant increased sales of licenses leading into fall, the New York State DEC is emphasizing the importance of hunting safety a little extra this year.
"We want 2020 to be the safest hunting season on record and to make sure all hunters, whether they have decades of experience or are just starting out, follow the principles of hunter safety," Commissioner Seggos said. "Nearly all hunting-related accidents are preventable."
As always, the DEC warns hunters to treat each firearm as if it's loaded; always keep the muzzle pointed in a safe direction; keep your fingers off the trigger and outside the trigger guard until you are ready to shoot; always be fully confident in your target and what is beyond it.
Furthermore, the DEC encourages hunters to wear their blaze orange or pink to help ensure other hunters nearby don't mistake you for another target.
Stay tuned, we've made contact with the DEC for more on hunting safety in the coming weeks ahead.