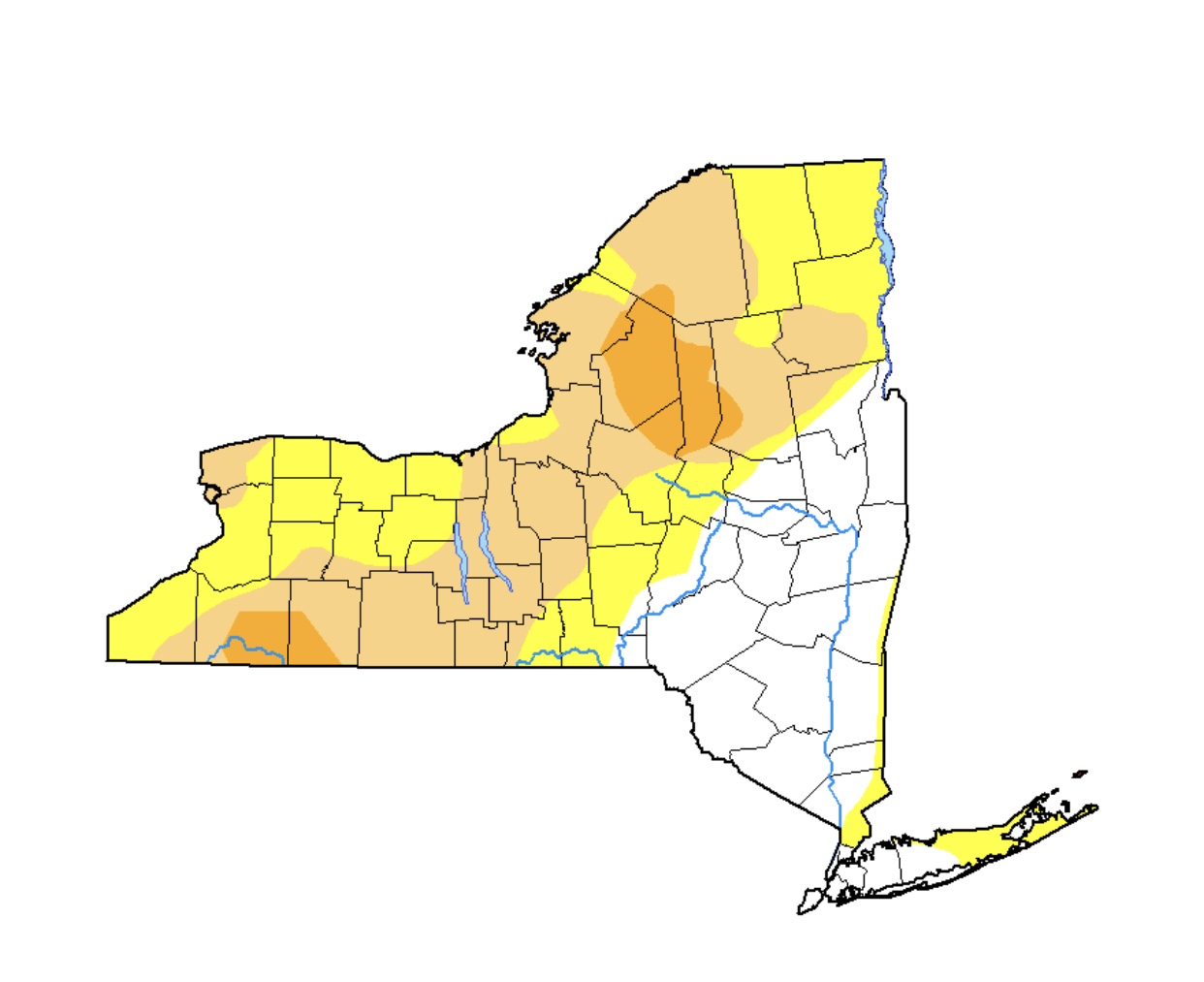 A significant part of our listening region, including portions of Herkimer, Lewis and Oneida Counties are all under a severe drought status, according to the latest updates released from the National Weather Service on Thursday.
The National Weather Service Office reports that there was rainfall from several storm systems led to above-normal rainfall in parts of northern New York, localized parts of northern New Hampshire and Vermont, and northern Maine.
Meanwhile, severe drought increased in coverage in western Pennsylvania and New York, as short-term precipitation deficits worsened in tandem with decreasing streamflow and soil moisture, the National Weather Service said.
We have received multiple reports and claims from local residents with wells that are near dry or have already gone dry.