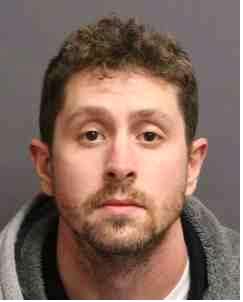 ONEIDA COUNTY- Investigators say a Town of Floyd man is faced with a felony rape charge after being accused of having sexual contact with an underage female.
The incident reportedly occurred in this past October in the town of Westmoreland, according to a release from the Oneida County Sheriff's Office.
The case was opened last week, as investigators have determined that Cody J. Moon-Perkins, 30, allegedly had sexual contact with a 15-year-old female teen, police said.
Moon-Perkins was arrested Monday and charged with felony rape in the third-degree, the Sheriff's Office said.
After processing, he was arraigned at the Sheriff's Office Correctional Facility.
From there, Moon-Perkins was jailed on $2,500 cash or $5,000 bond, according to what police said at press time.
Authorities say an order of protection has been issued on the victim's behalf and counseling services for the teen have also been offered via the Oneida County Child Advocacy Center.
Photo of Moon-Perkins provided via the Oneida County Sheriff's Office.