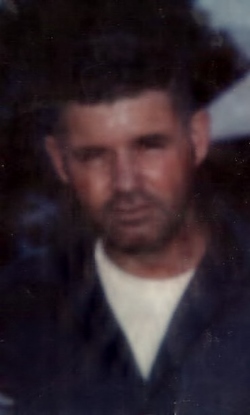 December 2, 1929 to September 18, 2014
Boonville- Stanley F. "Hutch" Hutchins SR of Boonville passed away at his home surrounded by his family under the care of Hospice.
He was born December 2, 1929 in Lyonsdale to William and Aola Brockway Hutchins. He grew up in the Port Leyden area. As a teen Stanley began work in the woods alongside of his father. Stanley also worked for the Lewis County Highway Department until going to work for N.M. Sargeants and Sons where he worked for 21 years until poor health forced him to retire. Stanley enjoyed working on cars, mowing his lawn as well as spending time with his great-grand children.
Stanley married Shirley A. Kiser on June 26, 1954 in Port Leyden, a marriage which endured 60 years. Besides his wife Stanley is survived by ten children, Stanley JR (Julie), Ann (Harold) Glouse, Tim, Sandra (Alfred) Bender, Steve, Douglas (Laura), Karen Coe, Laura McCau, Amy (Rick) DeVaul and David (Mary); 24 grandchildren; several great grandchildren; many nieces and nephews as well as a k-9 companion "Beans". Stanley was predeceased by all of his 15 siblings, a son Barry and an infant daughter Brenda.
The family would like to give special thanks to Stanley's caregivers, his granddaughter Shana Hosmer and his niece Rose Gydesen.
There will be no calling hours and a private graveside service will be held at Port Leyden Cemetery. Mills Funeral Home is in charge of arrangements. In lieu of flowers please consider a donation to the Boonville Ambulance Company.
For an online message of sympathy please go to www.millsfuneralhomes.com