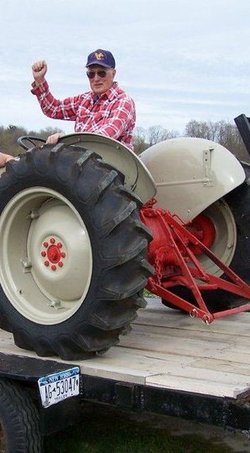 November 28, 1931 to September 30, 2014
Arkport, New York/West Leyden- "What's the good word?"…does not seem like a great way to start an ordinary obituary. However, the life of Phillip Myron Pribble was anything but ordinary.
Born November 28, 1931, Phillip aka "Mike" Pribble became the example of what it means to give, laugh, love, and cherish every moment with friends/family. He stood proudly behind every cause from the Air Force (1957-1961), to a successful horse raising farm in West Leyden, NY, to his most recent new venture, Grand View Canine Care (Arkport, NY). Mike retired from Beneficial Financial in Rome, NY. He was a force full of strength and passion. Sixty years of marriage to Margaret (Rauscher) Pribble was testimony to his faith and belief that everyone needs to stand for something, and smile at everything else life may throw your way.
After a valiant battle with cancer for five years, Phillip Pribble passed peacefully at Bath VA Center, Bath, NY. He leaves behind wife Margaret (Arkport, NY), children Steven (Kim) Pribble (West Leyden, NY), Patricia (Brian) Robords (Arkport, NY); grandchildren Nicole (Tucker) Lampman (Boonville, NY), Cassandra (Dennis Bauer) Robords (Springwater, NY), Curtis (Emily Tronetti) Robords (Longmont, CO), Maci Margaret (West Leyden, NY), and great grandchildren.
A memorial service will be held on Friday, October 3, 2014 at 1 p.m. at Mills Funeral Home, 301 Post Street, Boonville. Calling hours will be held from 11- 1 p.m. prior to the service. Burial will follow at West Leyden Cemetery where military rights will be rendered. In lieu of flowers, please donate to an animal rescue of your choice. Phillip's passion for animals and nature in general was unsurpassed only by his love of good friends, family, conversation, and coffee.
For an online message of sympathy please go to www.millsfuneralhomes.com