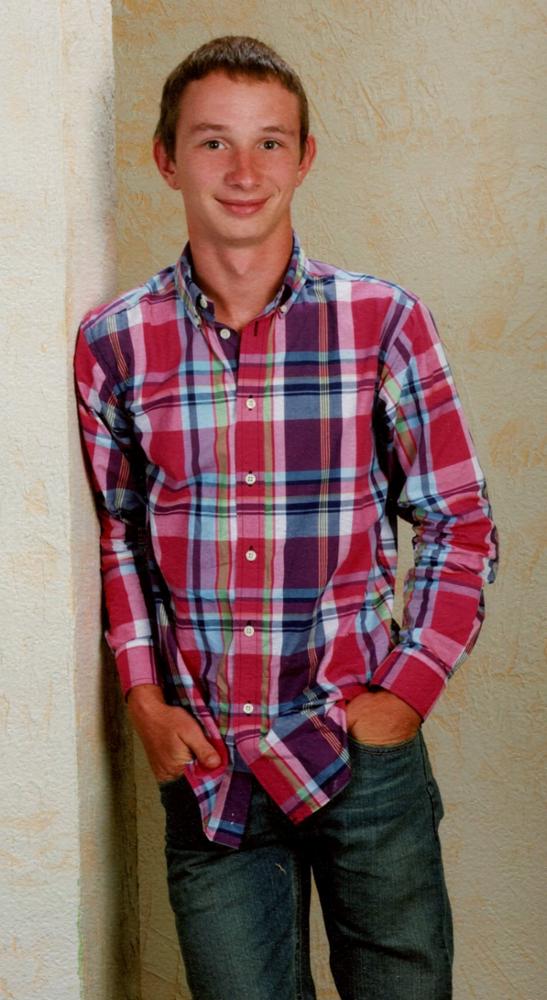 July 20, 1994 to June 4, 2017
~~Boonville- Tyler Mitchell Fruin, 22, of Hawkinsville Road, passed away at his residence on Sunday, June 4, 2017.
Tyler was born in Utica, on July 20, 1994, a son of Dodie Fruin. A life resident of Hawkinsville Road, he received his education at Adirondack Central School, graduating with the Class of 2012. While in high school, Tyler attended Howard G. Sackett B.O.C.E.S. Center, Glenfield, where he majored in Forestry. Thereafter, until the present time, Tyler was employed as a tree cutter for Lewis Tree Service.
Tyler excelled in playing soccer; he participated in AYSO Soccer, later playing on the Adirondack junior varsity and varsity soccer teams.
He was a member of Hawkinsville United Methodist Church and the Boonville Rod and Gun Club. He greatly enjoyed all seasons of hunting, especially deer and turkey hunting. Tyler was especially proud of the 8 point deer which he shot and later mounting the horns on a wall display. He also enjoyed fishing. Tyler possessed a mechanical ability; he enjoyed working on small engines. He also rode many miles each summer on his motor cycle and on his dirt bikes.
In addition to his mother, Dodie Makuch, Boonville, he is survived by his step father, Matt Makuch, Lowville; two sisters, Teagan and Tesslynn Makuch, Boonville; his grandparents, Barbara and Dennis Fruin, Hawkinsville and Amy and Zyg Kolenda, Lowville.
His Funeral will be Friday at 12 noon at Trainor Funeral Home, Inc. 143 Schuyler St. Boonville, with interment to follow in Hayes Cemetery, Hawkinsville. Calling hours are Thursday from 4-8 p.m. at the funeral home. Memorial contributions may be made to his family.
For an on-line message of sympathy, please go to www.trainorfuneralhome.com