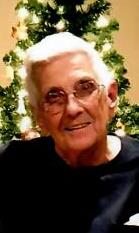 January 19, 1939 to August 21, 2017
TURIN – Karen J. Kirkbride 78, of Swackhammer Rd. , Turin, formerly of Swiss Road, Castorland, died early Monday morning, August 21. 2017 at Samaritan Medical Center, Watertown.
The funeral will be held at 2:00 p.m. on Friday, August 25, 2017 at Iseneker Funeral Home, Inc., Lowville, with Pastor Bruce Fuller, Mrs. Kirkbride's son-in-law, officiating. Burial will be in Riverside Cemetery Annex, Beaver Falls. Calling hours will be from 12:30 -2:00 p.m., prior to the funeral, at the funeral home. In lieu of flowers, please consider a donation in Karen's memory to your favorite charity.
She is survived by three children and their spouses, Kenneth and Jean Kirkbride of Greig; Doug and Victoria Kirkbride of Castorland; Nora and Bruce Fuller of Sacramento, CA; ten grandchildren, Sommer, Steve, Uriah, Isaiah "Levi", Carrie, Alicia, Caitlyn, Cassandra, Joshua, and Daniel; 21 great-grandchildren and two on the way; a brother, Bruce Schneider of Lowville, a sister and brother-in-law, Debbie and Aaron L. Widrick of
Martinsburg, several nieces and nephews. She is predeceased by her husband Robert on December 4, 2010 and a sister-in-law, Joyce Schneider, who died on January 9, 2017.
Mrs. Kirkbride was born on January 19, 1939 in Watertown, New York, a daughter of the late Samuel R. and Dorothy M. Delles Schneider. She attended Lowville Academy with the class of 1957. On January 27, 1957, she married Robert L. Kirkbride at Beaver Falls United Methodist Church. She worked for Greystone Manor Nursing Home, Martinsburg, Beaverite Products for over 40 years until her retirement and most recently as a sales associate for Walmart for 9 years. She enjoyed playing bingo, pegs & jokers, puzzles, camping & traveling. In her recent years, she enjoyed traveling to WA, HI, FL and CA. She enjoyed making donuts for her family and friends. Most of all, she cherished her time with her morning coffee friends as picked various diners throughout the area.
Condolences may be made online at www.isenekerfuneralhome.com