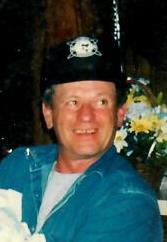 March 17, 1949 to February 5, 2018
LOWVILLE- Curtis P. Farney, 68, passed away Monday morning, February 5, 2018 at Carthage Area Hospital.
A funeral service will be held at 7:00 p.m. on Monday February 12, 2018 at Iseneker Funeral Home, Inc. with Ministers of the Apostolic Christian Church of America, Croghan, officiating. Calling hours are from 12:00 p.m. to 2:00 p.m. and 4:00 p.m. to 7:00 p.m., prior to the funeral service, at the funeral home. Spring burial will be in Beaches Bridge Cemetery. In lieu of flowers, contributions may be made to the Lewis County Humane Society, P. O. Box 682, Lowville, NY 13367.
He is survived by his companion, Arlene Forester, at home; his father Harlan Farney of Watson; his four children; Nichole Moore-Hewitt of North Carolina, Samantha and Dennis Raso of Auburn, Jessica Farney and her companion, Colby Post of Port Leyden, and Michael Farney of Syracuse; a sister and brother-in-law, Lucinda and Nicholas Rombough of Watson; an aunt Irene DeLawyer of Port Leyden; and several nieces, nephews, and cousins. Curtis is predeceased by his mother, Pauline DeLawyer Farney.
Curtis was born on March 17, 1949 a son of Harlan C. Farney and the late Pauline DeLawyer Farney. He graduated from Beaver River Central School in 1968. He was drafted into the U.S. Army serving in Germany during the Vietnam War. After being honorably discharged, he attended trade school to become an electrician using his G.I. Bill. A marriage to Jane Windover Farney ended in divorce. He worked for many years at Fort Drum, retiring as an electrician.
Mr. Farney enjoyed trout fishing on his homestead and hunting. He was also a bee keeper and enjoyed gardening.
Condolences may be made online at www.isenekerfuneralhome.com