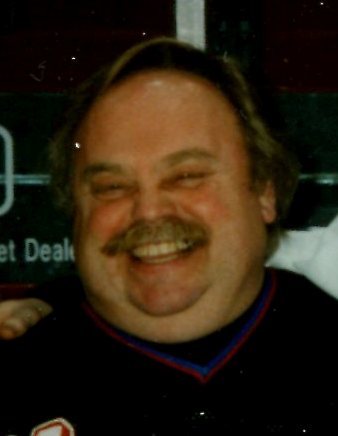 April 26, 1945 to February 28, 2014
Utica - Henry "Hank" Smith, 68, was welcomed by his heavenly family and friends on Friday, February, 28, 2014. Formerly of Dudley Ave., Mr. Smith passed away at St. Luke' Home, after a long illness.
Henry was born in Boonville, New York on April 26, 1945, a son of W. John and Estella Stoklosa Smith. He graduated from Boonville Central School in 1963, and afterwards attended Mohawk Valley Community College. He was employed in many area retail stores following graduation, until his retirement in 2006. On September 8, 1979 Henry was united in marriage to his best friend and the love of his life, Mary "Katie" Heburn at St. Stephen's Church in Oriskany, NY. Hank enjoyed local hockey games, golfing, attending concerts and traveling. He especially cherished spending time with his family and friends.
He is survived by his loving wife of 34 years, Katie, and his canine companion Miss Little Lu Too. He is also survived by his siblings, Priscilla Boliver, Croghan, Francis Ann (Richard) Boliver, Croghan, Karen Smith and companion, Tony Oaks, Lyons Falls, his Godchildren: Jack Boliver, Susan Martin, Jessica Lee, and Stacey Paterson, the nieces and nephews he dearly loved, and his special friends: Keith Jenne, Dorene Ingersoll, and Carl and Ro Peters, and wonderful neighbors. He was predeceased by his parents, his brother James, infant sister Marie Helen, brother-in-law Gerald Boliver, mother-in-law Mary Heburn, and his "fur kids" Minnie Pearl, Miss Minnie, and Miss Lucy.
In keeping with Hank's wishes there will be no calling hours. A memorial service will be announced at a later date. Interment will be next to his family in St. Joseph's Cemetery, Boonville. His arrangements are in care of the Trainor Funeral Home, Inc., Boonville. Donations in memory of Hank may be made to the Stevens-Swan Humane Society, 5664 Horatio St. Utica, New York 13502.
- See more at: http://www.trainorfuneralhome.com/obituary/Henry-Hank-Smith/Utica-NY/1349915#sthash.pdb9sY36.dpuf