Details
July 6, 1945 to December 8, 2014
Lyons Falls- Allen A. Brown, Jr. 69, of Franklin St., passed away suddenly at his residence on Monday, December 8, 2014.
He was born in Boonville, on July 6, 1945, a son of Allen A. and Marion R. Sattler Brown, Sr. Allen grew up on Lewis Road, near Boonville, and received his education in Boonville, later earning his GED, while serving his country in the US Navy. On August 30, 1962, he entered the US Navy, serving in the Vietnam War and in Alaska. He was honorably discharged from the Navy on August 5, 1966, with the rank of EN3, at US Naval Station, Kodiak, AK. Mr. Brown transferred to the US Navy Reserves, serving until August 29, 1968. He received the National Defense Service Medal and the Armed Forces Expeditionary Metal for service in Vietnam.
After serving his country, Mr. Brown returned to Boonville, where he was employed at Boonville division of Ethan Allen Furniture Co. He was employed as a paper maker, first at Gould Paper Co. then at Georgia Pacific Paper Co. and finally from Lyons Falls Pulp & Paper Co. all of Lyons Falls, for a total of 33 years. Allen was a member of Forest Presbyterian Church, Lyons Falls, and he greatly enjoyed hunting, fishing, and motor cycle riding. For several years he collected antique cars of the 1950's era. Spending time with his grandchildren was the light and greatest enjoyment of his life.
He is survived by his longtime companion and friend, Sandra, one son, Allen A. (Lori) Brown, III, Constableville; three daughters, Diana (Chris) Bailey, Lantana, FLA, Jennifer Brown and companion Rob, Sneeds Ferry, NC, and Amy (Fred) Anderson, Port Leyden; seven grandchildren, Sarah, William, Alyssa, Marissa, Kelsey, Ian and Meghan and also great grandchildren; two sisters, Donna (Richard) Bryant Watertown, and Susan (Howard) Brewi, Valdez, AK.
His services will be held privately at the convenience of the family at the Trainor Funeral Home, Inc. 143 Schuyler St. Boonville. There are no calling hours. Memorial contributions may be made to Lyons Falls Fire Co. Ambulance Fund P.O. Box 520 Lyons Falls NY 13368, or to the American Diabetes Association 110 Lomond Ct. Utica, NY 13502.
- See more at: http://www.trainorfuneralhome.com/obituary/Allen-A.-Brown-Jr./Lyons-Falls-NY/1459345#sthash.8lwWyfaz.dpuf
Details
October 16, 1927 to December 8, 2014
Lowville—Donald M. (Don) Colton, 87, died peacefully at his home, on Monday, December 8, 2014, under the care of his family and hospice, while held on a bed of prayers by a wide circle of friends.
Don was born October 16, 1927, at the home of his parents, William L. and Charlotte Woodward Colton. He was a 1945 graduate of Port Leyden Central School. A life-long learner, Don took many continuing education courses including farm record keeping and analysis, cabinetry, photography, alternate energy technologies, defensive driving, theology, public speaking, group dynamics, psychology and private pilot ground school and flight training. Many people had their first airplane ride in his plane. And he liked to brag that every one said they wouldn't hesitate to go again.
On January 4, 1952, Don married Bonnie Myers. Together they raised seven children. At the time of his death, they had forty-one direct descendants plus a large extended family.
A dairy farmer's son, he worked in that vocation and raised his children there. He also built a thriving maple syrup business, using the farm's sugarbush and buying from other producers. For several years Lewis County maple syrup supplied the Grace Steamship Line in New York City. At the same time, Don developed a retail customer base in the Adirondacks, a clientele that still buys Lewis County syrup.
Retired from active farming in 1984, Don moved to Lowville. He enjoyed a favorite hobby, turning wood into useful and beautiful furniture. He also repaired furniture and practiced the art of chair caning, teaching others along the way. For thirteen years, Don worked as a relief rural mail carrier out of the Lowville post office retiring from that position in 1999. He was best known in this area for his long service as a defensive driving instructor, at first with AARP's 55 Alive, then with the National Safety Council Course for all ages. His efforts in that field, from 1986 to 2013, trained more than 10,000 North Country drivers to be more aware and safer on the highway.
Don's community service was as varied as his work history. For over 25 years he was a leader for the Sugar River Gang 4-H club in Talcottville. He worked as a member­ship recruiter for Farm Bureau in the early 50s, when there were only four members in Lewis County at the time. He served on the Tug Hill Commission's Forest Advisory Committee, was a founding member of Tug Hill Resources—Investment For Tomorrow (THRIFT) and a member of New York Forest Owners' Association (NYFOA) he assisted his wife when they were doing oral history interviews with 'Old-Timer Tug Hillers.' Don was a 1992 recipient of NYFOA's Heiberg Award for service to forestry in New York State, and was named a Tug Hill Sage in 2012 by the Tug Hill Commission. He was a volunteer driver for Office for the Aging, Social Service, the Volunteer Trans­portation Center and for our local Amish community.
He was an active member of Boonville and Lowville Presbyterian churches for many years, serving in several different capacities. Don continues to serve others by donating his body to the Upstate Medical Center's anatomical gift program.
Surviving are his wife of 63 years, Bonnie, and their children Cherie and David Binns, Tricia and Steve Kennison, Jean and Jeff Balch, Roger Colton, Ben and Judy Colton, Lin and Scott Sawyer, Neil and Kathy Colton, and a foster daughter Mary Stitt Vienneau.
Also surviving are grand­children Heather Hopkins and sons Kristoff and Gregory, Becky and Greg Gettell and children Elsie and Elias; Jennifer and Erik Lemberger and daughter Gabby and Brian and Audrey Kennison and son Brian; Kimberly, Benjamin and Peter Balch and Caroline and Lee Suitter and children Tyler, Drew, Ryan, Kamden, Zoe and Cayla; Josh and Kathy Levesque and children Brooke and Chase, Devin and Gina Levesque and son Orion, Rally and Asia Colton; Justin and Danielle Colton and children Katie and Josh, Shawna Colton; Brandy and Nate Duink, Charity and Mark Savage and children Tristan, Savanah and Ariana, Missy and Tim Brockett, Jason Sawyer; Nicole Morgan and sons Ash and Auryn Vangelow, Amanda and Kyle Fitzwater and children Miles, Noah and Mya.
In addition are two sisters-in-law, Nancy Myers and Dottie Knight and three brothers-in-law, Larry Myers and Mary Myers, Al and Yung Stevens and Les Stevens.
Plans for a memorial service are incomplete. For more information, please visit www.isenekerfuneralhome.com
Details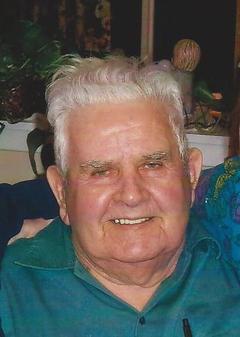 November 11, 1925 to December 4, 2014
LOWVILLE - Ralph J. Drelick, Sr. 89, of Division Street, Lowville, died Thursday, December 4, 2014 at Lewis County General Hospital.
The funeral will be at 11:00 a.m. on Monday, December 8, 2014 at Bethel Church of the Nazarene, Lowville, with Rev. Keith W. Hardy, Jr., Pastor officiating. Burial will follow in West Lowville Rural Cemetery. Calling hours are from 2 – 4 & 6 – 8 p.m. on Sunday, December 7, 2014 at Iseneker Funeral Home, Inc., Lowville. Contributions may be made to Friends of Lewis County Hospice, P.O. Box 266, Lowville, NY 13367; or to the American Heart Association, 120 Lomond Court, Utica, NY 13502.
He is survived by ten children, Larry and Donna Drelick of Lowville; Frederick "Fred" Drelick of Lowville; Linda and Cal Fredenburg of Albion, NY; Julie and Dale Kloster of Lowville; Gloria Boucher-Church of Lowville; Patricia "Patty" and David Norton of Carthage; Ralph Drelick, Jr. of Toms River, New Jersey; Cindy and Joe Percoski of Carthage; Katrina Drelick and her companion, Dick Walker of Carthage; Brenda and Arthur Pellerin of Carthage; his inseparable companion of four years, Pat Paddock; two brothers, Robert and Ardith Drelick of Macedon, NY; Leonard Drelick and his companion, Audrey Misercola of Watertown; 35 grandchildren, several great-grandchildren, great-great grandchildren, nieces, nephews and cousins. He is predeceased by his wife of 62 years, Martha Mae Beyer Drelick; a daughter, Joyce M. Kloster, who died on November 2, 2008, three grandsons, Jeffery D. Kloster, who died shortly after birth in 1968, Joseph J. Kloster, who died in September 1984, and Danny A. Kloster, who died in May 1987; two brothers, Arthur and Walter Drelick; and a sister, Evelyn Morse.

Mr. Drelick was born on November 11, 1925 at home in Lyons Falls, NY, a son of the late John S. and Ethel J. Bickford Drelick. He attended country school on Route 12 in Lowville and Lowville Academy. Mr. Drelick worked on the family farm and was a logger. On August 31, 1947, he married Martha Mae Beyer at St. Peter's Catholic Church, Lowville. Mrs. Drelick died April 26, 2010. Together with his wife, the couple owned and operated a dairy farm on the Rector Road, and then bought a farm on the Number Three Road in the fall of 1954, and operated it until 1977. They both built a home and moved back to the Rector Road, where they resided for many years, moving to Division Street in Lowville in the fall of 2008. During his farming career, he also hauled milk and did custom fieldwork for area farmers. He was a life-long maple syrup producer.
Mr. Drelick was a member of Bethel Church of the Nazarene, where he served as a past deacon and board member. He was active with tractor pulls at the Lewis County Fair and he enjoyed mowing lawn for the radio tower and the Nazarene Church.
Ralph enjoyed traveling with Pat to Long Island in the Bahamas, Simcoe Island in Canada, and most recently Paradise Camper in Old Town, Florida.
Above all else, Ralph loved his family and was a loving and devoted husband, father, grandfather, great grandfather, great-great grandfather and brother. He loved family gatherings, tractor, fly wheel and pulley shows, and camping at bluegrass festivals. If it was broken, Ralph could fix it.
Condolences may be made online at www.isenekerfuneralhome.com
Details
April 26, 1956 to December 7, 2014
GLENFIELD – Patricia A. "Patty" Ward, 58, of Pine Grove Road, Glenfield, died Sunday morning, December 7, 2014 at her home.
The funeral will be at 10:30 a.m. on Friday, December 12, 2014 at Iseneker Funeral Home, Lowville, with Rev. Bruce W. Chapman, officiating. Burial will be in Beaches Bridge Cemetery. Calling hours will be from 2 – 4 and 6 – 8 p.m. Thursday, December 11, 2014 at the funeral home. Donations may be made to the Pine Grove Church Preservation Society, c/o Vicki Roy, 6441 Pine Grove Road
Glenfield, NY 13343; or to the Lewis County Historical Society, 7552 S. State St., Lowville, NY 13367.
She is survived by her husband of 38 years, Bob; a son and daughter-in-law, Jeremiah "Jerry" and Michelle Ward of Watson; her grandchildren, Brook and Jonathan; her mother, Mary Chapman of Watson; an uncle, Edwin Baldwin of Watson; a special cousin, Robert Forbes of Syracuse; her mother and father-in-law, James and Phyllis Ward of Watson; a sister-in-law and her husband, Christina and Franklin Merry of Watson; a brother-in-law, Alan Ward of Watson; nieces and nephews. She is predeceased by her father, Freeman F. Chapman; her aunt, Edna Forbes, and other aunts and uncles.
Patty was born on April 26, 1956 in Lowville, a daughter of the late Freeman F. and Mary J. Baldwin Chapman. She graduated from Lowville Academy in 1975. On October 9, 1976, she married Robert J. Ward at Beaches Bridge Methodist Church in Watson with Rev. Robert Nay officiating. Patty went of work for the Lewis County Extended Care Facility as a nurse's aide, and worked there until her retirement two years ago. After retirement, she continued to work part-time and as needed in adult day care and as a transportation aide through the Lewis County Residential Healthcare Facility.
Patty enjoyed going to cruise-ins with her husband, Bob, and going to demolition derbys with her son to cheer for the Watson Boys. She enjoyed the outdoors, making crafts, and especially enjoyed spending time with her grandchildren.
Condolences may be made online at www.isenekerfuneralhome.com
Details
December 4, 1925 to November 30, 2014
LOWVILLE – Jane Gould Allen, 88, of Brookside Circle, passed away Sunday afternoon, November 30, 2014, at Lewis County General Hospital.
A funeral service will be held Thursday, December 4, 2014 at 11:00 a.m. at Forest Presbyterian Church, Lyons Falls with Rev. Naomi Kelly, Pastor, officiating. Burial will be in Brantingham Cemetery following a brief reception at the church. Calling hours will be held from 3 – 6 p.m. on Wednesday, December 3, 2014 at Iseneker Funeral Home, Inc., Lowville. In lieu of flowers, memorials may be made to Lewis County Hospital Foundation, for the purpose of new breast imaging equipment, 7785 N. State Street, Lowville, NY 13367.
She is survived by her husband of 68 years, Harold; her children, Marcia A. and Joseph Owen of Brooklyn; Mary A. and John Dixon of Gouverneur; Stephen H. and Jill Allen of Lowville; her grandchildren, J. Robert Owen, Katherine Owen, Elizabeth Dixon, Christopher Dixon, and Kayla Allen; her sisters, Mary Lua Gould Markham of Brantingham and Utica; Nancy Gould Carr and Dr. Ronald Carr of New York City; nieces, nephews and cousins. Mrs. Allen was predeceased by a daughter, Carol G. Allen who died in August 2009; two brothers, Gene (Nick) Gould and H. Peter Gould.
Jane was born on December 4, 1925 in Lyons Falls, N.Y., a daughter of the late Gordon H.P. Gould and Helen Bowman Gould. She attended Lyons Falls High School, and graduated from the Knox School. Jane attended Skidmore College. She married Harold C. Allen on September 29, 1946 in Johnstown, N.Y. The couple lived in Lyons Falls on the family farm, and upon retirement to Snugsboro Road. They later resided at Brantingham and Brookside in Lowville. Mrs. Allen was the President of Lyons Falls National Bank, and served on the Board of Directors.
Mrs. Allen was a member of Forest Presbyterian Church, where she was an elder, and a member of the Forest Presbyterian Church Women's Association. She served for many years on the Board of Visitors, Central N.Y. Disabilities Services Office, and the South Lewis Central School Board. Mrs. Allen was President of the Lewis County Historical Society, a Board Member of the Lyons Falls History Association, and a member of Lyons Falls Alive. She served as a Republican State Committeewoman.
Mrs. Allen enjoyed music and playing the piano. She enjoyed playing mahjong, bridge, dominoes and euchre with her many friends.
Condolences may be shared at www.isenekerfuneralhome.com
We accept obituaries from Funeral Homes only. If you would like to have an obituary aired on The Moose and on this website, please tell the funeral director to e-mail or fax (315-376-8549) the obituary to us. The Funeral Director will be charged for any and all obituaries aired on The Moose and on this website. Obituaries are changed according to their length. The entire obituary will be aired during Today In the North Country (8:25AM, Mondays through Saturdays) the first day. A shorter version will air each day prior to the funeral.
Sorry, we do not accept any obituary announcements from anyone other than a funeral home. All obituary announcements received will run on WBRV-FM in Boonville, WLLG-FM in Lowville and on this website. Thank you for your cooperation.