Details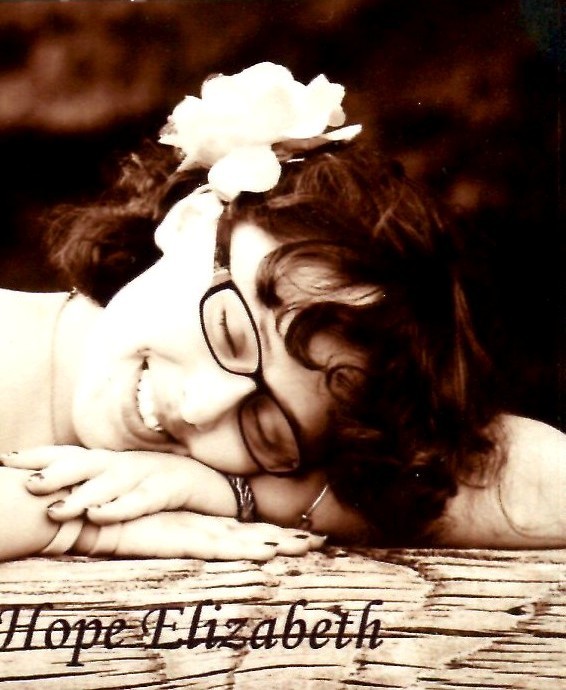 November 24, 1998 to October 16, 2014
Remsen- Hope Elizabeth Inslee, 15, of Schaffer Road, niece of Michael and Doretta (Inslee) Hapeman, earned her Angels Wings, at her residence, on Thursday, October 16, 2014, after a very courageous and heroic struggle with cancer. At the present time Hope was a member of the Sophomore Class at Remsen High School.
Hope Inslee was a bright light to the people she touched in her life. She was a person who brought smiles to the faces of those around her. Hope was a fighter and always maintained a positive attitude, no matter what obstacle she was asked to cross. She expressed her emotions and creativity through writing and completed several beautiful and thoughtful poems and short stories. Hope's beautiful fall poem appeared in the first edition of the Remsen Rambler School Newspaper. Hope was caring, kind and joyful, and echoes of her abundant laughter will continue to bring smiles in her remembrance. Hope was a great role model for those who were in need of motivation to strive to achieve her dreams. She kept her mind on her goals and was determined to live a full life.
Hope stubbornly went about her head strong ways, always wanting to live life exactly how she wanted. She experienced a great year at high school participating in Remsen Cheerleading, the Peer Leaders Group, the Pen-in-Hand writer's conference, and she played a big role in Remsen Drama Club when she nailed her part as Queen Anne. She also participated in countless other activities in which she displayed her love and joy for all things academic. She especially enjoyed reading her poem during pop-up-poetry day. Hope loved being a student and her enjoyment in the arts and language was evident in her writing and love of reading. Hope was a great friend and mentor. There was never a person she would refuse to help, or a friend she would not offer a tender ear to. Hope loved to laugh and she thoroughly enjoyed being in the company of her friends when she would revel in acting silly and giggling the day away.
Hope is survived by her uncle Mike and her aunt Doretta (whom Hope affectionately called her "Aunt Retta"), her cousin, Arthur Hapeman, all of Remsen, her maternal grandmother, Joyce Inslee, Utica. She was predeceased by her paternal grandfather, George Inslee. Also surviving is her mother, Tammy Inslee; a sister, Imalay Colon; and her brother, Juan Colon, III, all of Florida and other family members and a host of friends.
Her Funeral Services will be (TODAY) Saturday at 1 P.M. at the Trainor Funeral Home, Inc. 143 Schuyler St. Boonville, with interment in Fairchild Cemetery, Remsen. Visitation hours are (TODAY) Saturday from 10 A.M. until the funeral. Memorial contributions may be made to the Keys Program 308 Sherrill Road, Suite 100 Sherrill, NY 13461 or to Paulie's Foundation, C/O Angela Schuyler, 1944 US Rte 11, Hastings, NY 13076.
- See more at: http://www.trainorfuneralhome.com/obituary/Hope-Elizabeth-Inslee/Remsen-NY/1443262#sthash.SqGib286.dpuf
Details
November 28, 1949 to October 14, 2014
CASTORLAND – DiAnn M. Kloster, 64, of Swiss Road, Castorland, died Tuesday evening, October 14, 2014 at her home under the care of her family and Lewis County Hospice.
All are welcome to attend a prayer service at 8:30 a.m. on Saturday, October 18, 2014 at Iseneker Funeral Home, Inc., Lowville, with a funeral Mass to be said at 9:30 a.m. on Saturday, October 18, 2014 at St. Stephen's Catholic Church, Croghan, with Rev. Daniel Chapin, Pastor, officiating. Burial will be in St. Stephen's Cemetery, Croghan. There will be no calling hours. Contributions may be made to St. Jude's Research Hospital, PO Box 1000, Dept. 142, Memphis, TN 38101-9908. You won't be sorry.
DiAnn M. Kloster was born November 28, 1949, the only daughter of Calistus and Edna Rowsam Reape. She graduated from Lowville Academy and Central School in June 1967. DiAnn worked at Bomax in Watertown for a short time, and then became employed by Kraft Foods in Lowville, NY on June 16, 1971, working there until her retirement in February 2005. Her first marriage to Gary Goldthrite, Sr. ended in divorce. She married Duane H. Kloster on May 19, 1979 at St. Ann's Catholic Church in Castorland, NY.
She is survived by her husband of 35 years, Duane; a son and wife, Gary Goldthrite, Jr. and Tracy; a daughter, Susie Kloster, and her dog, Cocoa, of Copenhagen; her grandchildren, Caleb, Nathan, and Sarah Goldthrite; five brothers, Leon and Janet Reape of Lowville; Ray and Karen Reape, Harvey Reape, Thomas and Nancy Reape, Francis "Rev" Reape, all of Castorland; several nieces, nephews and cousins. She was predeceased by her parents, Calistus and Edna Reape; and her godparents, Grace and Edward Fitzgerald.
DiAnn was a communicant of St. Stephen's Catholic Church, Croghan. She enjoyed time spent with grandchildren, country music, and playing cards.
Condolences may be shared with the family at www.isenekerfuneralhome.com
Details
April 1, 1947 to October 6, 2014
Turin- Dr. Maureen A. Casamayou, 67, of Swackhammer Road, widow of Louis J., passed away at her home on Monday, October 6, 2014, while under the loving care of her family and Lewis County Hospice.
Maureen was born in Bury, Lancashire, United Kingdom, on April 1, 1947, a daughter of Thomas P. and Kathleen Stephens Hogan. Following primary and secondary education in England, Maureen in 1968 completed a Bachelor of Science Degree in Economics at London University in the United Kingdom. She then moved to Wichita, Kansas, where at Wichita State University she completed a Master of Arts Degree in political science in 1970. In 1989 she completed a Doctor of Philosophy Degree in political science at Boston College. Her major fields of study were American political institutions, American political behavior, and American comparative government.
Maureen taught political science in a number of universities and colleges, beginning with the State University of New York at Oswego; then Mohawk Valley Community College in Utica; Suffolk University in Boston, Massachusetts; Auburn University at Montgomery, Alabama; and the University of Alaska at Fairbanks. She served as visiting professor at Georgetown University in Washington, D.C.; assistant professor and associate professor at Mount Vernon College in Washington, D.C.; and visiting assistant professor at George Mason University in Fairfax, Virginia. The courses she taught at Mount Vernon College and George Mason University were in public administration, American government, congressional politics, political parties, interest groups, public policymaking, criminal justice, cultural pluralism and the law (Freshman honors), women's health and public policy (Sophomore honors), media and politics, the presidency (Senior honors), urban politics, women in the American political process, democratic theory and practice, and on the graduate level, organizational theory, public policy process, and public administration. She was a research fellow and guest scholar at the Brookings Institution in Washington, D.C.
Although she retired from teaching in 2004, she resumed in the spring of 2011 when she began teaching courses in American national government and sociology for Mohawk Valley Community College, both in the parish hall of Trinity Episcopal Church in Boonville and on the MVCC Utica campus. Maureen's academic publications included Bureaucracy in Crisis: Three Mile Island, the Shuttle Challenger, and Risk Assessment, Westview Press, 1993; The Politics of Breast Cancer, Georgetown University Press, 2001; "Collective Entrepreneurialism and Breast Cancer Advocacy" in Interests Group Politics, Congressional Quarterly Press, 2002; "The Columbia Accident," in Public Administration: Concepts and Cases, Houghton Mifflin Co., 2005; and Organizational Learning at NASA: The Challenger and Columbia Accidents, co-authored with Julianne G. Mahler, Georgetown University Press, 2009.
Maureen was a member of the American Political Science Association, a council member of the National Capitol Area Political Science Association, secretary-treasurer of The Governance Institute of Washington, D.C., and a member of the Harold Lasswell Public Policy Awards Committee. She served as panelist or chair at conferences of the American Political Science Association and its Midwest and Southern regional divisions. She made academic presentations at meetings of the Public Leadership Education Network, Winthrop University, Armstrong State College, and California State University at Sacramento. She also served as consultant to the Washington Center in evaluating academic programs.
From 2006 through 2010, Maureen completed studies in formation for ordination within the Episcopal Church. The conclusion of the discernment process, however, was that her calling was that of a professor, not a priest. Her service at Trinity Episcopal Church, Boonville, continued unabated as senior warden of the vestry, Eucharistic minister, lector, member of the Rector's Forum, member of the altar guild, co-leader of the Trinity Youth Group, gardener, and designer and organizer of the now annual Fun Dog Show each summer.
While on the teaching staff at Mohawk Valley Community College in Utica, NY, she met Louis J. Casamayou in Rome, New York. Following a bike ride around Delta Lake, and a whirlwind courtship, the couple was united in marriage on August 12, 1975 at the Griffis Air Force Base Chapel. While her husband was stationed in Alaska, Maureen learned to ski. After perfecting her skills, she realized her passion for the sport and was a member of the U.K. Cross Country Olympic Reserve Ski Team. The couple also completed a bicycle trip across the United States. This trip lasting 80 days and covering 5, 482 miles began on the Oregon Coast and ended at their front door step in Yorktown, Virginia. Following their retirement the couple built their home on the edge of the Tug Hill Plateau in Northern New York State. This is where the couple built their relationship, and spent the rest of their days together. Here they enjoyed their love for the outdoors; bicycling in the summer months and skiing in the winter. Many hours where spent each summer tending her English Garden, on the hillside by their home. Mr. Casamayou, a retired Colonel with the US Air Force, passed away on February 19, 2013.
Maureen also had a passion for music. She was a member of the Adirondack Community Chorus, where she sang Soprano; her talents also included the Djembe African drums and guitar. Traveling to visit her family was something Maureen was also grateful for. She made many trips to the United Kingdom as well as Egypt and France. She enjoyed her many visits to her brother's home in France, where she was known to offer a hand in the renovations of their farmhouse and the estate grounds.
Maureen is survived by her siblings, Bernard Hogan, Lowville, New York, Peter Hogan, Bad Soden, Germany, Patricia Sandefur, Washington, D.C., her sister-in-law Eileen Hogan, West Sussex, UK, several nieces and nephews who all adored her, and her beloved pets, her dogs, Gemma and Loki, and cats Joshua, Zachary, Zoe and Rachel Daisy. Besides her husband Louis, she was predeceased by her siblings Lawrence and Tony Hogan and Kathleen Hargreaves.
A Requiem Eucharist will be offered on Tuesday, October 14, 2014 at 11:00 am at the Trinity Episcopal Church, Boonville, where Rev. Linda Logan will officiate. A reception will follow in the parish hall, which all are encouraged to attend to continue to share memories, and celebrate Maureen's life. Interment will be held privately in Boonville Cemetery. Calling hours will be held on Sunday, October 12, from 2:00 – 4:00 pm at the Trainor Funeral Home, Inc. 143 Schuyler Street, Boonville. Memorial contributions may be made to Lewis County Hospice, P.O. Box #266 Lowville, NY 13367 or to the Lewis County Humane Society, P.O. Box #682, Lowville, NY 13367.
- See more at: http://www.trainorfuneralhome.com/obituary/Dr.-Maureen-A.-Casamayou/Turin-NY/1438829#sthash.Kd905js9.dpuf
Details
March 6, 1979 to October 7, 2014
Rome- Brandon S. Zientara passed away unexpectedly on October 7, 2014 in Rome, NY.
He was born on March 6, 1979 in Toms River, NJ. He attended Clinton High School and transferred to Adirondack Central in Boonville, where he graduated in 1998. Brandon played football but a knee injury curtailed that activity. After graduation, Brandon was a self-employed electrical construction worker. An avid outdoorsman, Brandon's passion was fishing. He was a generous and loyal friend.
He is survived by his mother, Teresa Loftus-Feldman, of New Hartford, NY, his father, Scott Zientara, of Boonville, NY, a brother, Kristos Zientara, from Annapolis, MD, and a sister, Jordanne Feldman, of New Hartford, NY, and by his grandparents, Joy Zientara, Ilion Martin and Jean Loftus, Boonville.
His Funeral will be Monday at 11:00 A.M. at Trainor Funeral Home, Inc. 143 Schuyler St. Boonville, with interment in St. Joseph's Cemetery, Boonville. Calling hours are SATURDAY 4-8 p.m. at the funeral home.
- See more at: http://www.trainorfuneralhome.com/obituary/Brandon-S.-Zientara/Rome-NY/1439529#sthash.Eo60PGB4.dpuf
Details
July 30, 1935 to October 6, 2014
Boonville- Betty Jean (Smith) Peterson, 79, a former resident of Eagle Bay and Hayes Road West, Boonville, passed away on Monday, October 6, 2014, at Sunset Nursing and Rehabilitation Center, Boonville, while surrounded by the loving care of her family.
She was born in Nichols, Pennsylvania, on July 30, 1935, a daughter of Homer and Helen Smith. Betty grew up in Nichols, where she graduated from high school. Later she and her family moved to Martinsburg, NY and after that she lived in the Boonville area on Lachausse Road for many years, Hayes Road West, and then on 4th Lake, at Eagle Bay. For many years, Mrs. Peterson was employed as a line supervisor at Lally Manufacturing Co. Port Leyden.
In 1970, Betty was united in marriage with David F. Peterson. Mr. Peterson died on May 31, 2014. Betty attended Boonville Alliance Church. She received great joy in her life from her children and grandchildren; she cherished the many times that she cared for her grandchildren.
She is survived by three sons and two daughters in laws, Raymond L. (Lisa) Spann, Utica, Rodney L. (Gail) Spann, Boonville and David Peterson, Boonville. She was predeceased by a son Robin Spann in 1997. Also surviving are 12 grandchildren, Josh, Mike, Andy, Raelyn, Nick, Nathan, Cody, Chelsey, Lauren, Morgan, Kayla and Jason, and 10 great grandchildren. She was predeceased by sisters, Dorothy and Shirley.
Her Funeral Services will be Thursday at 1:00 P.M. at Trainor Funeral Home, Inc. 143 Schuyler St. Boonville, where Pastor David Hedeen, of the Boonville Alliance Church will officiate. Interment will be in Boonville Cemetery. Calling hours are Thursday 11-1 p.m. at the funeral home. Memorial contributions may be made to Sunset Nursing and Rehabilitation Center Resident Activities Fund 232 Academy St. Boonville, NY 13309 -
See more at: http://www.trainorfuneralhome.com/obituary/Betty-Jean-Peterson/Boonville-NY/1436821#sthash.pf1IL4b6.dpuf
We accept obituaries from Funeral Homes only. If you would like to have an obituary aired on The Moose and on this website, please tell the funeral director to e-mail or fax (315-376-8549) the obituary to us. The Funeral Director will be charged for any and all obituaries aired on The Moose and on this website. Obituaries are changed according to their length. The entire obituary will be aired during Today In the North Country (8:25AM, Mondays through Saturdays) the first day. A shorter version will air each day prior to the funeral.
Sorry, we do not accept any obituary announcements from anyone other than a funeral home. All obituary announcements received will run on WBRV-FM in Boonville, WLLG-FM in Lowville and on this website. Thank you for your cooperation.