Details
March 19, 1923 to October 4, 2014
Barneveld- Thomas J.McCluskey, 91, of Acacia Village, Utica, formerly of Boon St. Barneveld, husband of Eveline Perry, passed away on Saturday, October 4, 2014, at his residence, while surrounded by the loving care of his family.
He was born in Utica, on March 19, 1923, a son of Thomas and Irene Thibault McCluskey. Tom grew up in Holland Patent, where he received his education through 11th grade. On January 28, 1943, Mr. McCluskey entered the US Army, serving in the European Theater of WW II in the 1010th AAF Base Unit. He participated in the Invasion of Normandy, and battles in Northern France and the Rhineland. He was honorably discharged from the Army on September 28, 1945 and received the European-African-Middle Eastern Service Medal. Later Tom returned to school and received his GED. For over 33 years, Mr. McCluskey was employed for the NYS Tax Department in Utica, retiring in 1984 as a Senior Tax Compliance Officer.
On October 12, 1946, Tom was united in marriage with Eveline Perry, at St. Leo's Church, Holland Patent. In 1953, the couple moved to Barneveld, where they lived until 2013, when they moved to Acacia Village at the Masonic Care Community. He was a member of St. Leo's – St. Ann's Church, Holland Patent.
Tom greatly enjoyed golfing at the Glass Hills Golf Course, Trenton Falls. He was a former member of the Maennerchor German Club, Utica, and a life member of Leon R. Roberts Post # 161 American Legion, Holland Patent.
In addition to his wife, Eveline, Tom is survived by a sister, Rita Carney, Syracuse, a daughter Kathy and son in law, Ivor Jones, Canajoharie, a daughter in law, Christine Callan McCluskey, Remsen. He was predeceased by a son, Kevin T. McCluskey, and by a great granddaughter, Randi Jones. Also surviving are six grandchildren, Price Jones and his wife, Christine Powell Jones, Perkasie, PA, Bevan Jones and wife Sandra Boise Jones, Smyrna, NY, Waylon Jones, and wife, Vanessa DeRoux, Duvall, WA, Tristan Jones and wife, Rev. Amy Beth Wellman, Jones, Scotch Plains, NJ, Jason McCluskey, Holyoke, MA and Amy McCluskey, Syracuse; six great grandchildren, Ryan, Riley, Gavin, Collin, Lilly and Sam; and a niece, Suzanne Fernandez, Syracuse and a nephew Timothy Carney, Hawaii.
A Memorial Service will be Wednesday at 10:30 A.M. at St. Leo – St. Ann Church, Elm St. Holland Patent, with interment to follow in Holland Patent Cemetery. Visitation hours will be Tuesday 4-8 p.m. in the Multi Purpose Room at Acacia Village at the Masonic Care Facility Campus, 2160 Bleecker St. Utica, where members of the Leon R. Roberts Post # 161, American Legion, will meet in a group for services at 7:30 P.M. Memorial contributions may be made to an organization or charity of your choice. His arrangements are in care of Trainor Funeral Home, Inc. Boonville.
- See more at: http://www.trainorfuneralhome.com/obituary/Thomas-J.-McCluskey/Utica-NY/1436429#sthash.f2Mo5x2r.dpuf
Details
May 10, 1922 - October 2, 2014
Lyons Falls- Leola (Rounds) Gaylord, 92, formerly of Laura St. widow of Herbert E., passed away on Thursday, October 2, 2014, at Lewis County Extended CareFacility, Lowville, where she had resided since 2011.
She was born in Lyons Falls, on May 10, 1922, a daughter of John Henry and Bertha Burrows Rounds. Leola grew up in Gouldtown, where she attended rural school, later graduating from Lyons Falls Central School, with the Class of 1940. On November 29, 1946, she was united in marriage with Herbert E. "Herb" Gaylord, at Forest Presbyterian Church, Lyons Falls. Mrs. Gaylord was a stay at home mother; after her children were in school, she was employed at Taylor Insurance, Lyons Falls, and then at Jefferson-Lewis B.O.C.E.S., Glenfield, in administration, retiring in 1977. Following that the couple traveled, spending winters in Florida and in Myrtle Beach, SC. Mr. Gaylord, a U.S. Marine Veteran of WW II, and a retiree of NYS Department of Conservation, died on May 6, 2005.
Mrs. Gaylord was a member of Forest Presbyterian Church, Lyons Falls. She enjoyed bowling and golf, participating with the Saturday Night Co-Ed Bowling League in Boonville, the Monday morning and Tuesday night Golf League at Brantingham and the Wednesday night Golf League, Boonville. She also loved camping, boating, fishing and travelling.
She is survived by one son, Douglas Gaylord, Glenfield; two daughters and sons in law, Joanne (William) Screws, Laurens SC, and Jane (Robert) Barber, Little River, SC; six grandchildren, Kevin Gaylord, Kelly Espino, Amy Stanford, Kim Ernst, Jason Smith and Stephanie Roseheart; nine great grandchildren eight step-grandchildren and 17 step-great grandchildren. She was predeceased by three brothers, Earl, Frederick and Lawrence and by one sister, Mae Smith.
A Memorial Service will be on Wednesday, October 8, at 2:00 P.M. at Trainor Funeral Home, Inc. 143 Schuyler St. Boonville, where Rev. Naomi Kelly, pastor of Forest Presbyterian Church, Lyons Falls, will officiate. Interment will follow in Brantingham Cemetery. Calling hours are Tuesday from 7-9 P.M. at the funeral home. Memorial contributions may be made to Lyons Falls Fire Department P.O. Box 520 Lyons Falls, NY 13368 or to the American Heart Association 120 Lomond Ct. Utica, NY 13502.
- See more at: http://www.trainorfuneralhome.com/obituary/Leola-B.-Gaylord/Lyons-Falls-NY/1436388#sthash.Hs07zDO9.dpuf
Details
July 23, 1933 to September 26, 2014
Edward Johnson, 81, Beech Hill Road, New Bremen, was welcomed to his eternal home by his Heavenly Father, Friday, September 26, 2014. Ed passed away peacefully at Lewis County General Hospital where he had been a patient since Monday. He had been in failing health for several years.
Born July 23, 1933 in New Rochelle, New York, Ed was the seventh of eight children born to Blanche and Daniel Johnson. He has no known biological relatives.
Ed moved to Lewis County July 1980, lived in various homes before joining Mary Smith and her family December 1995. He considered each person in the Smith/Jantzi families, his family. Mary, he called "Maw"; his brothers and sisters included Patrick and Joshua Smith, Barbara and Stephen Szewc and their children, Rebekah and Darin Zehr and their children, Faye and Daniel Jantzi (also his advocate), and Paul and Phyllis Jantzi and their children. He will also be missed by his special friend and room mate, Robert Foley. He especially enjoyed family gatherings - reunions, picnics, birthdays and holidays.
Edward attended ARC Day Programs, participated in Special Olympics, where he won many
trophies and metals shooting basketball. He spent many hours at home practicing and hit the basket most often.
Edward anticipated attending and singing at church where all of the members were special to
him and he to them.
He also enjoyed watching Western movies and listening to Country music. His idol was Gene Autry. His dream was to have his own television program, "The Ed Johnson Show".
Edward was a friendly, outgoing person and regarded everyone he met to be his friend. He was loved by all and everyone loved him.
Ed's funeral will be held Thursday October 2nd at 1230 PM at the Copenhagen Community Church.. Burial will follow in the West Lowville Cemetery. His arrangements are being handled by the Adirondack Funeral Home, Croghan.
Condolences can be made at www.adirondackfh.com
Details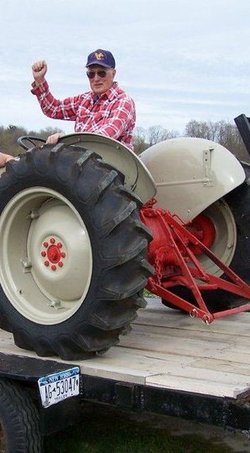 November 28, 1931 to September 30, 2014
Arkport, New York/West Leyden- "What's the good word?"…does not seem like a great way to start an ordinary obituary. However, the life of Phillip Myron Pribble was anything but ordinary.
Born November 28, 1931, Phillip aka "Mike" Pribble became the example of what it means to give, laugh, love, and cherish every moment with friends/family. He stood proudly behind every cause from the Air Force (1957-1961), to a successful horse raising farm in West Leyden, NY, to his most recent new venture, Grand View Canine Care (Arkport, NY). Mike retired from Beneficial Financial in Rome, NY. He was a force full of strength and passion. Sixty years of marriage to Margaret (Rauscher) Pribble was testimony to his faith and belief that everyone needs to stand for something, and smile at everything else life may throw your way.
After a valiant battle with cancer for five years, Phillip Pribble passed peacefully at Bath VA Center, Bath, NY. He leaves behind wife Margaret (Arkport, NY), children Steven (Kim) Pribble (West Leyden, NY), Patricia (Brian) Robords (Arkport, NY); grandchildren Nicole (Tucker) Lampman (Boonville, NY), Cassandra (Dennis Bauer) Robords (Springwater, NY), Curtis (Emily Tronetti) Robords (Longmont, CO), Maci Margaret (West Leyden, NY), and great grandchildren.
A memorial service will be held on Friday, October 3, 2014 at 1 p.m. at Mills Funeral Home, 301 Post Street, Boonville. Calling hours will be held from 11- 1 p.m. prior to the service. Burial will follow at West Leyden Cemetery where military rights will be rendered. In lieu of flowers, please donate to an animal rescue of your choice. Phillip's passion for animals and nature in general was unsurpassed only by his love of good friends, family, conversation, and coffee.
For an online message of sympathy please go to www.millsfuneralhomes.com
Details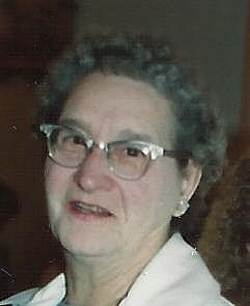 August 17, 1916 to September 28, 2014
Boonville-Lena Frances Brach Pfendler, formerly of Aubrey Ave, Boonville and a current resident at Lewis County Residential Healthcare Facility 1st Floor since 2009, went to be with her Lord and Savior on Sunday, September 28, 2014.
Lena was born on August 17, 1916 to Joseph and Frances Fall Brach on the Brach family farm in the town of Boonville. She attended the Barrett Corner School and was raised on the farm. Lena later moved to the Village of Boonville and was employed with the Hulbert House for several years as well as other restaurants. She was also employed by Prudential Insurance Company for over 20 years. On January 24, 1942, Lena was united in marriage to Duane Pfendler at St. Joseph's church in a ceremony performed by the Rev. Thomas McNeil. Lena was a member of St. Joseph's Church and the Alter Rosary Society. Mr. Pfendler passed away on December 8, 1973.
Lena greatly enjoyed spending time with her family, grandchildren and great-grandchildren. Lena was an avid New York Yankees fan. She also enjoyed working in her garden, growing flowers, going to garage sales, and bingo.
Lena is survived by 2 sons and daughters-in-law, Ronald and Joanne Pfendler, Myrtle Beach, SC and Larry and Pam Pfendler, Boonville; a daughter and son-in-law, Shirley and Tom Battles of Boonville and a daughter-in-law, Donna Pfendler. She is also survived by 7 grandchildren, Darlene and Tim Seelman, Michael and Andrea Battles, of Boonville, Cory Battles of Utica, and Jeff and Amanda Battles of Verona, Angie Pfendler, Utica, Sara Carkner, Boonville and Duane Pfendler, Constableville . Lena also leaves behind 7 great-grandchildren, Kendra Battles, Marissa, Timothy, Toby, and Tyler Seelman, Jeffrey Battles Jr., Ian Carkner, 3 step great-grandchildren, Sarah Seelman, Samantha and Andrew Gilbert. Lena is survived by many nieces and nephews. Lena was predeceased by one son, Dennis Pfendler in 2010; one brother, Jacob Brach and 2 sisters, Katherine Rudnick and Mary Tarzawicz.
The family would like to extend their thanks to John, and the staff of Lewis County Residential Healthcare Facility 1st Floor for all the love and compassion that they gave Gramma while she was there.
A mass of Christian burial will be on Wednesday, Oct 1st at 11 am at St. Joseph's Catholic Church with Rev. Father Donald H. Karlen retired pastor of Christ Our Hope officiating. Burial in St. Joseph's Cemetery. Following Lena's wishes there will be no public calling hours. Memorial contributions can be made to Boonville Fire Co. or Boonville Ambulance.
For an online message of sympathy please go to www.millsfuneralhomes.com
We accept obituaries from Funeral Homes only. If you would like to have an obituary aired on The Moose and on this website, please tell the funeral director to e-mail or fax (315-376-8549) the obituary to us. The Funeral Director will be charged for any and all obituaries aired on The Moose and on this website. Obituaries are changed according to their length. The entire obituary will be aired during Today In the North Country (8:25AM, Mondays through Saturdays) the first day. A shorter version will air each day prior to the funeral.
Sorry, we do not accept any obituary announcements from anyone other than a funeral home. All obituary announcements received will run on WBRV-FM in Boonville, WLLG-FM in Lowville and on this website. Thank you for your cooperation.