Details
June 8, 1926 to July 22, 2014
Boonville- Kathryn E. Conrad, 88, affectionately known as "Katie," a former long time resident of Birch Road, Woodgate, and more recently of Kortenaer Village, passed away on Tuesday, July 22, 2014, at Sunset Nursing & Rehabilitation Center, Boonville, where she had resided since 2008.
She was born in Ithaca, on June 8, 1926, a daughter of Alvin and Wilma Russell Gilmore; she grew up in Cayuga Co, New York, and graduated from Union Springs High School. For a time Katie lived in Rochester, where she was employed at McCurdy's Department Store. On November 19, 1966, she married William J. Conrad, in Auburn, NY, at the Methodist Church.
In 1966, the couple moved to Woodgate and from then until 1976, she was employed in camera case assembly at Mele Manufacturing Co. Utica. Mr. Conrad, at WWII Veteran and head bus driver for the Union Springs Central School, died on February 26, 1981.
Katie is survived by a sister and brother in law, Mac and Carol Collins, Ithaca, and several nieces. She was predeceased by a step daughter and her husband, Patricia and Michael Kotary, by a brother, Robert Gilmore and by a nephew.
Her Funeral will be Friday at 2:00 P.M. at Trainor Funeral Home, Inc. 143 Schuyler St. Boonville, with interment to follow in St. Mary's Cemetery, West Leyden. There will be a calling hour at the funeral home on Friday from 1 until 2 p.m. Memorial contributions may be made to Boonville Fire Department Ambulance Fund P.O. Box 64, Boonville, NY 13309.
- See more at: http://www.trainorfuneralhome.com/obituary/Kathryn-E.-Conrad/Boonville-NY/1403658#sthash.ZkfidrPL.dpuf
Details
January 10, 1928 to July 20, 2014
Greig- Betty C. Fitzgerald, 86, a former resident of the hamlet of Greig, wife of the late Kenneth, passed away on Sunday, July 20, 2014, at Lewis County Extended Care Facility, Lowville, after a long illness.
For many years Betty and her husband lived on Shibley Road in Shuetown, Town of Lyonsdale. She was born in Turin, on January 10, 1928, a daughter of Nathaniel and Jessie Sypher Galarneau. Betty grew up on the Galarneau homestead, near Turin and graduated from Turin Union School with the Class o 1945. For over 30 years, Mrs. Fitzgerald was employed as a clerk, and in the meat department before retiring as manager of the produce department at the Victory Market, Lyons Falls.
On September 15, 1947, Betty was united in marriage with Kenneth Fitzgerald. Mr. Fitzgerald a retired carpenter, died in March 23, 2004. In 2005, she moved to her present home in Greig. She was a member of Turin United Methodist Church and had also attended the Greig United Methodist Church. Mrs. Fitzgerald greatly enjoyed quilting and feeding and watching birds.
Betty is survived by two sons and one daughter in law, Martin David Fitzgerald and his wife, Debbie, Lyons Falls, Nathan Kenneth Fitzgerald and his companion, Jane Buyce, Keene, NY; three daughters, Darlene Eckerson and her companion, Niles Lehman, Croghan, Becky J. Murphy, Lorraine, NY, and Katie Lynn and companion, Jeremey Hill, Glenfield. She was predeceased by a daughter, Margaret E. Fitzgerald, on July 22, 1966. Also surviving are 13 grandchildren, 17 great grandchildren and two great great grandchildren; one brother, Donald (Bonnie) Galarneau, New Berlin, NY, and nieces and nephews. She was predeceased by four brothers, Leo Duane Galarneau, 2005, Bruce Galarneau, 1994, Cleon Galarneau, 1985 and Grant Galarneau, who died in 1944, in the Pacific Theater of WWII, and by four sisters, Bernice Hoffman, in 2008, Weneta Jones and Gwendolyn R. Whittlesey, both in 2005, and Leola Jackson, in 1979.
Her Services will be Thursday at 11:00 A.M. at the Greig United Methodist Church, Greig Road, with interment at a later date in Turin Cemetery. Calling hours are Wednesday 4-8 p.m. at Trainor Funeral Home, Inc. 143 Schuyler St. Boonville. Memorial contributions may be made to Lewis County Humane Society P.O. Box 682 Lowville, NY 13367, or to Friends of Lewis County Hospice, Inc. P.O. Box 266, Lowville, NY 13367.
- See more at: http://www.trainorfuneralhome.com/obituary/Betty-C.-Fitzgerald/Greig-NY/1402838#sthash.hbFJnc5O.dpuf
Details
June 13, 1951 to July 18, 2014
Boonville- Garry F. Seelman, 63, of the Stuckie Road passed away on July 18, 2014.
He was born in Constableville, NY on June 13, 1951, a son of Harold and Dorothy Dean Seelman. He grew up on the family farm on Stuckie Road and graduated from West Leyden High School in 1969. He served in the U.S. Army in Germany from 1970 to 73. Garry was employed at Boonville division of Ethan Allen for 24 years until the plant closed in 2004.
Surviving are his close friend, Clifford Oberriter, Boonville; two brothers and sisters-in-law, Harold and Debbie Seelman of Forestport and Robert and Kathleen Seelman, Boonville; two sisters, Eileen Seelman of Maryland and Elizabeth Havener of Clinton, NY; nieces, nephews and his canine companion, Ellie May.
In keeping with Garry's wishes there will be no funeral or calling hours. Memorial contributions may be made to Huntingtons Disease Society of America, Upstate N.Y. Chapter, P.O. Box 25237, Rochester, NY 14625. For an online message of sympathy go to www.millsfuneralhomes.com. Mills Funeral Home, Boonville are handling the arrangements. In keeping with Garry's wishes there are no calling hours or funeral.
To leave an on-line message of sympathy, please visit www.millsfuneralhomes.com
Details
July 1, 1941 to July 18, 2014
BRANTINGHAM - James H. "Jim" Mealus, 73, of Partridgeville Road, died Friday, July 18, 2014, at St. Elizabeth's Hospital, Utica
There will be an informal gathering from 2-6 p.m. on Monday July 21, 2014, at the home of Steve and Julie Cummings, 7170 Brantingham Road, Greig, NY 13345 with Rev. Bruce W. Chapman, retired Methodist minister, officiating. Burial with Military Honors will be held at the convenience of the family in Brantingham Cemetery. There will be no calling hours. Arrangements are with Iseneker Funeral Home, Inc., Lowville. In lieu of flowers, contributions may be made to Taking Care of Our Own, PO Box 155, Lyons Falls, NY 13368.
He is survived by his wife of nearly 50 years, Joyce; two daughters, Julie and Steve Cummings of Brantingham; Cherie Mealus of Brantingham; twin brothers, Don and Doug Mealus of Lyons Falls; two granddaughters, Heather and Mark Holland; Megan Nellenback and her companion, Ben Bradish; several nieces, nephews and cousins.
Jim was born on July 1, 1941 in Lowville, a son of the late Howard and Rose Carrera Mealus. He attended country school at Burdick's Crossing and General Martin High School. Jim worked for Widmeyer and Plato Feed Mill before enlisting in the U.S. Army in 1961, serving until his honorable discharge in 1963. After his service, he went back to work for Widmeyer and Plato. On August 29, 1964, he married Joyce L. Monks at St. Mary's Church in Glenfield. Jim worked for Lyons Falls Agway before working as a truck driver for many years. He currently drove for Alnye Trucking of Utica for over 30 years.
One of his greatest passions was hunting at the North Pond Club. He enjoyed spending time with his family and friends, camping in Lake George, attending NASCAR races, and family gatherings.
Condolences may be shared online at www.isenekerfuneralhome.com
Details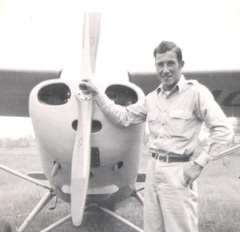 February 21, 1925 to July 13, 2014
George A. Kuntz,89, passed July 13, 2014 at the Lewis County Nursing and Rehabilitation Center where he was a resident.
A funeral service will be 11a.m. Thurs., July 17 at the Iseneker Funeral Home, Inc., Lowville. There will be no calling hours.
Burial with military honors will follow in Beaches Bridge Cemetery.
Born on February 21, 1925 in Ebervale, PA, son of George J. Kuntz and Mary T. Lenhart, he graduated from Lowville Academy and attended Paul Smiths Signal Corps.
He entered the US Navy on April 17, 1943 and served with the Navy Sea Bees during WWII. He was one of the first at Camp Perry, VA and Fl to train the Navy Seals. He served in Saipan and Okinawa. He was honorably discharged on December 30, 1945 as a Carpenter's Mate Third Class, receiving the Asiatic Pacific Medal, WWII Victory Medal and American Theater medal.

Following the service he worked at General Electric in Syracuse. Me married Norma J. Townsend of Syracuse in Florida. The couple then resided in Glenfield where they operated the family farm on the Wetmore Road for several years. He and his wife owned and operated the Hitching Post Bar & Restaurant in Watson for 9 ½ years during the late 1960's and he worked as a carpenter for various companies, retiring from Kiewit Eastern.
He enjoyed hunting, fishing, camping, flying his own plane, traveling and spending time at Todd and Chris's camp in the summer.
He was a Charter and Life Member of the Lewis County VFW Memorial Post #6912 where he was the first Quartermaster and member of the Lowville American Legion Post #162.

Among his survivors are two daughters, Christine of Lowville and his son in law,Todd Lyndaker, Croghan, Janet and John Widrick, Glenfield, 10 grandchildren, 10 great grandchildren,1 great great grandchild, nieces and nephews.
A son, George R. Kuntz and his wife Norma passed before him.
In lieu of flowers donations may be made to the Lowville VFW or any other Veteran Organization.
Chris would like to extend her deep appreciation to Todd and Tammy for being with her during her father's final days. Your love and support meant more than you could imagine. Thank you to all the visitors, nurses and staff at the nursing home we are so grateful for your services.
Online condolences may be made at www.isenekerfuneralhome.com
We accept obituaries from Funeral Homes only. If you would like to have an obituary aired on The Moose and on this website, please tell the funeral director to e-mail or fax (315-376-8549) the obituary to us. The Funeral Director will be charged for any and all obituaries aired on The Moose and on this website. Obituaries are changed according to their length. The entire obituary will be aired during Today In the North Country (8:25AM, Mondays through Saturdays) the first day. A shorter version will air each day prior to the funeral.
Sorry, we do not accept any obituary announcements from anyone other than a funeral home. All obituary announcements received will run on WBRV-FM in Boonville, WLLG-FM in Lowville and on this website. Thank you for your cooperation.