Details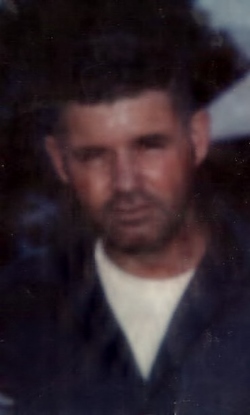 December 2, 1929 to September 18, 2014
Boonville- Stanley F. "Hutch" Hutchins SR of Boonville passed away at his home surrounded by his family under the care of Hospice.
He was born December 2, 1929 in Lyonsdale to William and Aola Brockway Hutchins. He grew up in the Port Leyden area. As a teen Stanley began work in the woods alongside of his father. Stanley also worked for the Lewis County Highway Department until going to work for N.M. Sargeants and Sons where he worked for 21 years until poor health forced him to retire. Stanley enjoyed working on cars, mowing his lawn as well as spending time with his great-grand children.
Stanley married Shirley A. Kiser on June 26, 1954 in Port Leyden, a marriage which endured 60 years. Besides his wife Stanley is survived by ten children, Stanley JR (Julie), Ann (Harold) Glouse, Tim, Sandra (Alfred) Bender, Steve, Douglas (Laura), Karen Coe, Laura McCau, Amy (Rick) DeVaul and David (Mary); 24 grandchildren; several great grandchildren; many nieces and nephews as well as a k-9 companion "Beans". Stanley was predeceased by all of his 15 siblings, a son Barry and an infant daughter Brenda.
The family would like to give special thanks to Stanley's caregivers, his granddaughter Shana Hosmer and his niece Rose Gydesen.
There will be no calling hours and a private graveside service will be held at Port Leyden Cemetery. Mills Funeral Home is in charge of arrangements. In lieu of flowers please consider a donation to the Boonville Ambulance Company.
For an online message of sympathy please go to www.millsfuneralhomes.com
Details
January 2, 1966 - August 18, 2014
Otter Lake- Relatives and friends are invited to attend a Memorial Mass for Donald E. Norton, 48, on Saturday, September 27, 2014, at 11:00 am at St. Mary of the Snows Church, Otter Lake, where Rev. Donald H. Karlen, retired pastor of Christ Our Hope Catholic Parish will officiate. Following the mass, everyone is cordially invited to attend a covered dish luncheon at Otter Lake Fire Hall, Rt. 28, Otter Lake. Those who attend the luncheon are welcome to bring a dish to pass. Mr. Norton, son of the late John B. "Buzz" and Gloria F. Wenham Norton, passed away on August 18, 2014. Mr. Norton was the owner and operator of Thendara Automotive Repair, Thendara, NY.
- See more at: http://www.trainorfuneralhome.com/obituary/Donald-E.-Norton/Otter-Lake-NY/1422215#sthash.QoGLlbBk.dpuf
Details
October 24, 1925 to September 23, 2014
Constableville- Irving J. Kraeger, 88, husband of Josephine (Jo), lifelong resident of Constableville and the longest standing member of the Lewis County Board of Legislators, passed away on Tuesday, September 23, 2014 at SUNY Upstate Medical University following a brief illness.
Irv was born on the Kraeger homestead farm October 24, 1925, a son of Anthony and Cecelia Duppert Kraeger. He graduated with the Constableville High School Class of 1944. While in high school Irv was a member of the baseball team, a sport in which he excelled. Irv then went on to further his education, when he attended SUNY Cortland in the Athletic Education and Coaching Program. Irv then returned home to assist his father in the operation of the family farm. On October 23, 1948, Irv was united in marriage with Josephine Benedict at St. Mary's Church, Glenfield. Following their marriage they resided in the family farmhouse until 1956 when they built their present home on the farm. In 1948, Irv took over the operation of the family dairy farm, as well as the maple syrup production.
Irv will be forever remembered for the service he has given to the communities of Lewis County. He began his political career on January 1, 1952 as the Representative for the Town of West Turin on the Lewis County Board of Supervisors. This position he held for 48 consecutive years; never missing a regular Board Meeting. The Board eventually transitioned into what we now know as the Lewis County Board of Legislators. Irv's community service did not stop there; he was a founding member of the Lewis County Hospital Foundation Board of Directors, a member of the Town of West Turin Zoning Board, Member of the Lewis County Fair Board since 1986, named Director Emeritus in 2001; a longtime member of the Constableville Alumni Association, a Member of the South Lewis Lyons Club for more than 60 years, a member of the Lewis County Farm Bureau, receiving their Senior Farmer Award in 2008; Member of the Northern NY Maple Producers and Lewis County Maple Producers.
Irv volunteered for the Constableville Fire Dept. for over 61 years, serving as president and treasurer at various times. In September 2008, Irv was named Tug Hill Sage, an honor bestowed upon him by the NYS Tug Hill Commission. Irv also received in 2008, a Certificate of Distinction in honor of his 55 years of public service to the people of Lewis County. Irv very much enjoyed hunting and fishing and being outdoors. If you couldn't find him in his garden or pumpkin patch, he was probably watching NY Yankee Baseball. Irv's family was by far the most important aspect of his life, and he found great joy in watching his grandchildren's athletic events. Irv was of the Catholic faith, and was a life time member of St. Mary's Church, Constableville.
Besides his wife Josephine, Irv is survived by his children: Elaine (John) Favor, Huntington Beach, CA, Ann (Terry) Dorrity, New Hartford, Jean (Al) Kwiatkowski, Rotterdam Junction, NY, Katherine (John) McDonald, Lyons Falls, Susan (Neil) Pepper, Brantingham, Joyce (Larry) Pleskach, Brantingham, David (Catherine Berry) Kraeger, Mary (Rick) Failing, of Constableville, Sally (Mike) Black, Turin, Michael (Lisa Patterson) Kraeger, Thomas (Rhonda Farr) Kraeger, Robert (Julie Fey) Kraeger, all of Constableville, Amy (Darrin) Tissot, Breezy Point, NY, and Anthony (Carrie Houppert) Kraeger, Constableville. Also surviving are 29 grandchildren, 19 great-grandchildren, one sister, Ruth Margot, Boonville, one sister-in-law, Renee Kraeger New Hartford, several nieces, nephews and cousins. Irv was predeceased by his parents, five sisters: Eva Keohane, Eleanor Grems, Agnes Kelly, Edna Sattler and Katherine Kraeger, three brothers: Aubrey, Harland and Robert, and two grandchildren, Desirae Failing and Andrew Kraeger.
His Mass of Christian Burial will be held on Friday, September 26, 2014 at 11:00 am at St. Mary's Church, Constableville, where Rev. Lawrence Marullo, Pastor, will officiate. Interment will follow in St. Patrick's Cemetery, Constableville. Calling hours will be held on Wednesday from 6-9 pm and Thursday from 3-8 pm at the Trainor Funeral Home, Inc. 143 Schuyler St. Boonville. Memorial contributions may be made to the Constableville Volunteer Fire Dept. P.O. Box #438, Constableville, NY 13325 or to St. Mary's Church, North Main St. Constableville, NY 13325. Irv's family would like to thank Dr. Elwin Stillman, Joyce Gillette, Karen LeVan, Cherene Lisowski, and the Constableville Fireman's Ambulance crew for the compassionate and loving care given to Irv.
- See more at: http://www.trainorfuneralhome.com/obituary/Irving-J.-Kraeger/Constableville-NY/1422214#sthash.7j3m5g8o.dpuf
Details
December 2, 1956 to September 21, 2014
SOUTH COLTON—Funeral services for 57 year old Jerry "Jughead" S. Poste, 3862 St. Hwy. 56, South Colton, will be held Thursday at 7 p.m. at the Buck Funeral Home in Colton with Rev. Edwin Wright presiding. Family and friends may call at the Buck Funeral Home in Colton on Thursday from 1-3 p.m. and 5 p.m. until the time of the service at 7 p.m. Mr. Poste passed away Sunday afternoon at the Fletcher-Allen Medical Center in Burlington, VT.
Jerry is survived by his wife, Christina, South Colton; his parents, Glen Stephen and Patricia Moore Poste, South Colton; two sons, Joshua and his companion Megan O'Neil, South Colton; Jacob and Dani Poste, Colton; his daughter, Cassidy and Chris Collins, Hannawa Falls; his step-daughters, Amanda Bolich, Port Leyden; Kristi Hunter, Charlotte, NC; Bridget Hunter, Boonville; three grandchildren, Evan and Lucas Poste and Hunter Collins; two step-grandchildren, Kelly Campbell and Zander Platt and his sister, Theresa and Robert Dunning, South Colton.
Born in Lowville on December 2, 1956 to Glen Stephen and Patricia Moore Poste, Jerry graduated from high school and worked along the side of his father, operating J & S Logging in South Colton, a business in which his father started in 1959. Jerry loved working in the woods and enjoyed riding motorcycles. Memorial Donations in his memory can be made to the St. Lawrence County Cancer Fund. Memories and condolences may be shared online with the family at www.buckfuneralhome.com . The Buck Funeral Home in Colton is serving the family of Jerry S. Poste.
To leave an on-line message of sympathy, please visit www.buckfuneralhome.com
Details
January 6, 1950 to September 17, 2014
Boonville- Louis T. "Ted" Muha, 64, of Woodgate Drive has gone to be with his dad on September 17, 2014 after a brief illness.
He was born in Boonville on January 26, 1950 a son of the late Louis S. "Louie" Muha. Ted was employed for many years in the fuel trucking industry.
Ted was very active in village politics. He served as the village of Boonville's zoning officer later as the police commissioner, served multiple terms on the village board, one term as mayor and one term on the town board. Ted was a member of the Boonville Volunteer Fire Company serving as its treasurer for over 40 years.
Ted is survived by his wife of 47 years, Maryann, whom he married on March 18, 1967; four sons, David A. Muha of Delanson, NY, Douglas J. Muha, Daniel Michael Muha and Christopher A. Muha, all of Boonville; his cousin James Bauer of Boonville; his brother -in-laws and their wives, Randy (Carolyn) Podkowka of Port Leyden, Peter Podkowka of Rome and Gary (Catherine) Podkowka of Boonville; sister-in-laws and their husbands, Cynthia (Tracy) Coons of Rome and Lisa (Dale) Simmons of Tennessee and his beloved mother-in-law and her husband, Carol and Richard Lounsberry of Daytona Florida. Ted also leaves behind his two black labs, Duncan and Dodge, many nieces and nephews, cousins, friends and family. He was predeceased by his father Louis S. "Louie" Muha on September 30, 1998 and his beloved Aunt Mary Muha Bauer on December 5, 2013.
A Mass of Christian Burial will be celebrated on Saturday, September 20, 2014 at 10 a.m. at St. Joseph's Church, Boonville. Burial will be in Boonville Cemetery. Calling hours at Mills Funeral Home, 301 Post Street, Boonville, will be Friday from 4-7 p.m. Donations may be made to the Boonville Fire Company.
For an online message of sympathy please go to www.millsfuneral homes.com
We accept obituaries from Funeral Homes only. If you would like to have an obituary aired on The Moose and on this website, please tell the funeral director to e-mail or fax (315-376-8549) the obituary to us. The Funeral Director will be charged for any and all obituaries aired on The Moose and on this website. Obituaries are changed according to their length. The entire obituary will be aired during Today In the North Country (8:25AM, Mondays through Saturdays) the first day. A shorter version will air each day prior to the funeral.
Sorry, we do not accept any obituary announcements from anyone other than a funeral home. All obituary announcements received will run on WBRV-FM in Boonville, WLLG-FM in Lowville and on this website. Thank you for your cooperation.