Details
October 24, 1954 to June 29, 2014

New Berlin- Viola B. Dailey-Barrows, 59, wife of Clifford J., passed away on Sunday, June 29, 2014 at SUNY Upstate Medical University, Syracuse.

Viola was born in Constableville, on October 24, 1954, the daughter of James and Beverly (Kellogg) Dailey. She was raised in Port Leyden, where she was educated, graduating with the Class of 1972 from South Lewis High School. Viola furthered her education at SUNY Cobleskill. For a short time she was employed at Lally Mfg. Co., Port Leyden as a garment inspector, and worked part-time as a cook at the Hulbert House, Boonville. Viola very much enjoyed her summer-time employment in Old Forge where she was employed for the Enchanted Forest, and at area restaurants.

On August 29, 1978 Viola was united in marriage with Clifford J. Barrows in Georgetown, NY. Following their marriage the couple settled in New Berlin. Viola was employed with Chase Memorial Nursing Home, New Berlin, as a CNA for over thirty years, until she retired due to illness. Viola was of the Methodist Faith. She will fondly be remembered for her wonderful cooking.

Besides her husband Clifford, Viola is survived by her daughter, Freedom (Robert) Dealing, and son Kip Barrows, both of New Berlin, her grandchildren, which were the light of her life: Julie, Eden and Alyson Dealing, her mother and step-father, Beverly (Walt) Kinel, Port Leyden, siblings: Bruce (Lorraine) Dailey, Remsen, Patricia Kinel, Lee Center, Linda (Larry) Hartl, Carthage, Dawn (Jerry) Rathbun, Mesa, AZ, Douglas (Kathy) Dailey, Boonville. Also surviving are several aunts, uncles, nieces, nephews, and cousins. She was predeceased by her father James R. Dailey.

Funeral Services will be held on Thursday, July 3, 2014 at 4:00 pm at Trainor Funeral Home, Inc. 143 Schuyler St. Boonville. Interment will be in Maplewood Cemetery, Mount Upton, NY. Calling Hours will be on Thursday, from 2:00 until the time of the service. Memorial contributions may be made to the Sarah House, 100 Roberts Avenue, Suite #100, Syracuse, New York 13207. Arrangements are in care of Trainor Funeral Home, Inc. 143 Schuyler St. Boonville.
- See more at: http://www.trainorfuneralhome.com/obituary/Viola-B.-Barrows/New-Berlin-NY/1395250#sthash.l2kPfGXP.dpuf
Details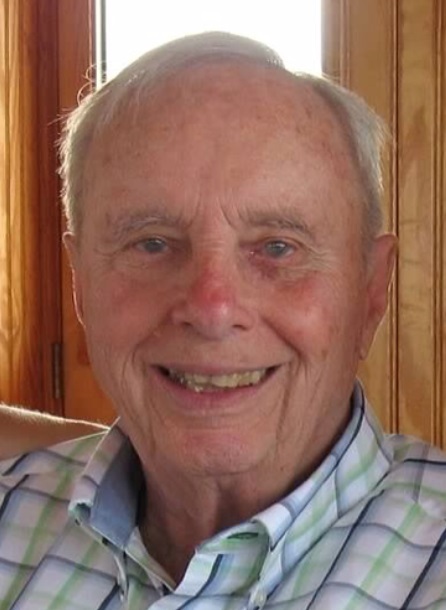 BORN MaRCH 24, 1922

Boonville- Joseph J. Pfeiffer, Sr., formerly of Schuyler St., husband of Joan, passed away at his home on Smith Road, Boonville.

He was born in Rome, on March 24, 1922, a son of Joseph and Helen Dorn Pfeiffer. Joe grew up in Rome, graduating from Rome Free Academy, with the Class of 1939. While in high school, Joe was a member of the first RFA Hockey Team, a sport that he greatly enjoyed. He was employed in the operation of Pfeiffer's Restaurant, on Floyd Ave, until 1942.

In 1942, Mr. Pfeiffer enlisted in the U.S. Navy, serving his country in the Asiatic-Pacific Theater of WWII, at USNTS Sampson, NY, NYD, Philadelphia, PA, USS Nauset, So. Annex Naval Base, Norfolk, VA, USS Brush and PSC USBN Bremerton, WN. He received the Asiatic Pacific Area Campaign Medal with 3 stars, the American Area Campaign Medal, Philippine Liberation Medal with one star, and the European African M.E. Area Campaign Medal. He was honorably discharged on January 13, 1946. After serving his country, he was employed in home construction in the city of Rome and at Pfeiffer's Restaurant.

On July 12, 1945, Joseph was united in marriage with Joan Kallet, in Rome.

In June 1950, the couple moved to Boonville, when he and his family purchased the Franjo Movie Theater, an 800 seat modern theater, which was constructed next to the Union Block in downtown Boonville, in 1936. Originally named the Avon, the theater was renamed in 1939, to the "Franjo." The new name was in reference to Frances and Joseph Sternberg, who had constructed, owned and operated the theater. Mr. Pfeiffer continued to operate the Franjo, one of the finest theaters in upstate New York, until it was destroyed in the Union Block Fire, on May 2, 1963.

While operating the Franjo, he founded a small sporting goods store which he operated in a small area of the theater building. After the 1963 fire, Mr. Pfeiffer constructed a large, modern retail building on the site of the Franjo, which became Adirondack Sports Center, one of the largest and finest sporting, outdoors and boating stores in northern New York. He and his family operated this store for many years, later retiring and spending winters in Ft. Myers Florida and summers at White Lake. Joe was a skilled carpenter and for many years he worked in home and building construction in the Boonville area.

Mr. Pfeiffer was a charter and then a life member of the Boonville Elks Lodge # 2158, and a member of Charles J. Love Post American Legion # 406, and Harland J. Hennessey Post V.F.W., both of Boonville. He was an active member of the Boonville Kiwanis Club for many years. He greatly enjoyed the outdoors and was a member of the Balsam Flats Hunting Club and the Blackjack Lodge Hunting Club, of Lyonsdale.

In addition to his wife, Joan, Joe is survived by his children; Kathy (Bill) Clayton, Rochester, Joseph J. (Nancy) Pfeiffer, Jr. Boonville, and their children, Kristen, Joseph III, Bryan, Christine (Steve) Signore, Ft. Myers Fla, and their daughter, Sara, Debra Pfeiffer and fiancée Barry Hutchinson, Manlius, and her daughter, Katherine, Mary Judith (Judy) (Don) Jernigan, Ft. Myers, Fla, and their son, Matthew, John R. (Shelly) Pfeiffer, Boonville, and their children, Ryan, Robert and Jenna and Jim K. Pfeiffer, Sr. Utica; and his children, James (Jamie) and Douglas, four great grandchildren, Abbey, Maddie, Emmett and Isheah Pfeiffer. Joe was the last of his family; he was predeceased by two brothers, Donald Homan, and Robert Pfeiffer and one sister, Jean Barrett.

Relatives and friends are invited to attend services at Rome Cemetery on Wednesday, at 12 Noon, where Rev. Sean Patrick O'Brien, will officiate, and members of Charles J. Love Post # 406 American Legion, Harland J. Hennessey Post VFW and the Tun Tavern Marine Corps League, all of Boonville, will accord Military Rites.

In lieu of flowers, memorial contributions may be made to Boonville Fire Department Ambulance Fund, P.O. Box 164 Boonville, NY 13309, or to Sunset Nursing & Rehabilitation Center Resident Activity Fund 232 Academy St. Boonville, NY 13309, or to Hospice & Palliative Care, Inc. 4277 Middle Settlement Road, New Hartford, NY 13413.

- See more at: http://www.trainorfuneralhome.com/obituary/Joseph-J.-Pfeiffer-Sr./Boonville-NY/1394983#sthash.QqzjKuQz.dpuf
Details
March 2, 1958 - June 19, 2014
Boonville- Seth Wilbert, 56 of Boonville NY, passed away unexpectedly on Thursday June 19th, 2014, as the result of a tragic accident while he was vacationing with his family.
Seth was born March 2, 1958 in Constableville, to Howard and Priscilla (Bronson) Wilbert of West Leyden NY. Affectionately known as "Toad," he grew up in the hamlet of West Leyden, where he attended elementary school, graduating from Adirondack Central high School, Boonville, with the Class of 1976. While in high school, Seth attended the Howard G. Sackett BOCES Center at Glenfield, where he majored in Auto Body and Auto Mechanics. During high school, Seth participated on the ACS Wildcat Varsity Football Team. He completed his Associates degree studies, with high honors, at SUNY Morrisville, majoring in automotive mechanics.
On August 29, 1981, Seth was united in marriage to the love of his life, Eileen (Gillette) Wilbert, at St. Joseph's Church, Boonville. After that the couple resided in Boonville, moving to their present home, that was constructed in 2006, by Seth and one of his closest friends, Ronnie Kirk of Boonville. Mr. Wilbert began his career as an auto mechanic at Parkay Motors in Fulton; later he was employed in the same capacity at Jay Chevrolet in Boonville. In 1980, he proceeded to Kraft Foods Lowville, as a machine mechanic, advancing to the position of Kraft Foods Plant Facility Manager. In 2007 Seth joined Washington Group Company which later became URS Corp. where he was employed as Facility Manager at Kraft Foods, Lowville, a career spanning 34 years. As a youth, he was an Altar Server at St. Mary's Church, West Leyden. He was a member of St. Joseph's Church, Boonville. It can be truly said that "Seth loved and served his fellow man," a gift of service that he freely gave for all, was his 30 year membership in the Boonville Fire Company, where he was an ambulance EMT, driver, fireman and a current long time member of the fire department Board of Directors. He was a current member of the Town of Boonville Planning Board, a board member and trail groomer of the Southern Tug Hill Snowmobile Club. For many years he and his close friend, Joe Galligan together coached girls youth soft ball teams. He was also on the "board of directors" of the Banuchi Racing Team. He was an avid NASCAR fan. Seth enjoyed spending time at their family camp, playing pitch with the "Terrible Ten", snowmobiling and gardening with his wife. Seth loved the outdoors; he will be fondly remembered for his participation in the operation of Wilbert Christmas Tree Farm and sales. Many families from throughout the North Country enjoyed their happy December "traditional trip to Seth's" where they selected their Tug Hill grown Christmas tree.
Seth's family was the love and center of his life; he is survived by the love of his life and wife of 33 years, Eileen (Gillette) Wilbert and their children Kayla (Wilbert) Lastowski and husband Benjamin Lastowski (Boonville, NY), Casey Wilbert (Johnson City, TN), and Kendell Wilbert (Albany, NY). Seth is also survived by two grandchildren, Adaline and Audie Lastowski. Loved ones who will miss him are his beloved mother Priscilla Wilbert of Boonville NY, sister Rebecca Proia (Carmen) of Rome, NY; brother Terry (Kae) Wilbert of Albion, NY; sister Renee (Rick) Khalar of Austin, TX; brother Bradley (Paula) Wilbert of Williamstown, NY; James "Ace" Wenner, whom Seth considered to be "his brother," and (Jackie) Wenner of West Leyden. Also surviving is his mother-in-law, Joyce (Longway) Gillette, Boonville, brother-in-law, Shawn Gillette, Rome, sister-in-law, Faith (Gillette)(Matthew) Durden, Williamsville, NY, and several nieces and nephews whom share fond memories of their uncle whom he loved dearly. Seth was predeceased by his father Howard Wilbert on October 14th, 2000, and by his father-in-law, Erwin Gillette, in 2010.
Seth cherished his close friends and welcomed all into his home as if they were his own family. There were many fond memories of the times Seth shared with the "Wilkralligans."
All are cordially invited and encouraged by his family to attend Seth's calling hours on Tuesday, June 24, from 6-9 p.m., and on Wednesday, June 25, from 1-4 & 6-9 p.m. at the Trainor Funeral Home, Inc. 143 Schuyler St. Boonville. A prayer service will be at 9:00 A.M. on Thursday, June 26, at Trainor Funeral Home, Inc., with his Mass of Christian Burial to follow at 10:00 A.M. at St. Joseph's Church, Charles St. Boonville, where Rev. Sean Patrick's O'Brien will officiate. Interment will follow in St. Peter's and Paul's Cemetery, Fish Creek, with all cordially invited, by his loving family, to attend his Mass and Interment Services.
Memorial contributions may be made to Southern Tug Hill Snow Riders, P.O. Box 387, Constableville, NY 13325. -
See more at: http://www.trainorfuneralhome.com/obituary/Seth-Wilbert/Boonville-NY/1392968#sthash.a0rPYclm.dpuf
Details
February 22, 1938 to June 13, 2014
Boonville- Marlene Swanger, 76, of James St., wife of Dale, passed away after a short illness, on Friday, June 13, 2014, at St. Luke's Memorial Hospital, New Hartford.
She was born on February 22, 1938, in Milton, Pennsylvania where she received her education. On July 7, 1956, Marlene was united in marriage with Dale W. Swanger at the Milton Presbyterian Church. In 1988, the couple moved from Elmira to Boonville, where they have since lived. Marlene was artistically talented; she especially enjoyed home decorating with a countryside theme and their residence was a reflection of her enjoyment of arts and crafts. In addition to her talents in sewing and stitching and putting together puzzles, she enjoyed constructing, painting and finishing furniture. Her greatest love, however, was for her husband, children and grandchildren.
In addition to her husband, Dale, Marlene is survived by three sons, Scott and his wife Laura Swanger, Conklin, NY, Dr. Dustin Swanger and his partner, Evan Ladd, Amsterdam, NY and Douglas and his wife Stephanie Swanger, Boonville; five grandchildren, Shannon, Ashley, Josh, James and Zachery; one sister, Skip Sisinski, Hanover, PA; one brother and sister in law, Harry and Bonnie Fisher, Virginia Beach, VA.
There will be a gathering of family and friends on Saturday, June 21, 2014, from 4-6 p.m. at Trainor Funeral Home, Inc. 143 Schuyler St. Boonville. Memorial contributions may be made to Boonville Fire Department Ambulance Fund P.O. Box 164 Boonville, NY 13309.
For an on-line message of sympathy, or to share a memory of Marlene, please go to www.trainorfuneralhome.com
- See more at: http://www.trainorfuneralhome.com/obituary/Marlene-Swanger/Boonville-NY/1391251#sthash.8oQlgEmT.dpuf
Details
Lyons Falls - Relatives and Friends are invited to attend grave side funeral services for John E. Burrows, on this Saturday, June 21, at 10 AM at Wildwood Cemetery, Lyons Falls.
Mr. Burrows, a long time resident of Lyons Falls, and husband of Virginia, passed away on January 5, 2014, at St. Elizabeth's Medical Center, Utica. While living in Lyons Falls, Mr. Burrows served as Trustee of Lyons Falls fo r twenty years, a longtime member of the Wild Wood Cemetery Association, and president of the Lyons Falls High School Alumni Association for many years. Mr. Burrows was a professional musician who also performed in opera and musical theater venues and he was member of the Gem and Mineral Society of Syracuse. His funeral arrangements are in care of Trainor Funeral Home, Boonville.
We accept obituaries from Funeral Homes only. If you would like to have an obituary aired on The Moose and on this website, please tell the funeral director to e-mail or fax (315-376-8549) the obituary to us. The Funeral Director will be charged for any and all obituaries aired on The Moose and on this website. Obituaries are changed according to their length. The entire obituary will be aired during Today In the North Country (8:25AM, Mondays through Saturdays) the first day. A shorter version will air each day prior to the funeral.
Sorry, we do not accept any obituary announcements from anyone other than a funeral home. All obituary announcements received will run on WBRV-FM in Boonville, WLLG-FM in Lowville and on this website. Thank you for your cooperation.