Details

May 11, 1925 - January 22, 2015
TURIN - Theodore J. "Ted" Seaver, 89, long-time dairy farmer on the Houseville Road, died Thursday, January 22, 2015 at St. Elizabeth's Medical Center in Utica.
Ted was born May 11, 1925, in Croghan, the son of the late Alfred and Elizabeth "Jane" Traverse Sivrais and was given the name of Joseph Theodore Sivrais. He graduated from General Martin High School and served in the Army during World War II in Italy.
He married Shirley M.Olmstead on November 2, 1944 and the couple owned and operated the "Woods Hill Farm" together on the Houseville Road over 60 years. Shirley died on October 26, 2007.
Ted still enjoyed deer hunting but his true love was the dairy farm.
Mr. Seaver is survived by his daughter and son-in-law, Barbara S. and Brian Klossner of Constableville; his son and daughter-in-law; Kenneth R. and Susan Seaver of Lansing; his very special friend and business partner, Michael Branagan; his friend Marlene Stewart; his sister, Doris of Florida; his grandchildren; Mark A. Seaver; Robert T. Seaver; Rebecca L. Klossner; Jessica L. Wolff; Jeffrey J. Klossner; Brianne E. McDonald; Christie A. Seaver; Andrea J. Seaver; Daniel J. Seaver and four great grandsons.
He is predeceased by his son, James R. Seaver; two brothers, Richard and Alfred and three sisters, Mary, Laura and Audrey.
Arrangements are with the Sundquist Funeral Home where visitation for family and friends will be held on Monday, January 26th from 1-3 pm followed by a celebration of life from 5-7 pm where friends of Ted's are welcome to share memories and tributes.
To leave an on-line message of sympathy, please visit www.sundquistfh.com
Details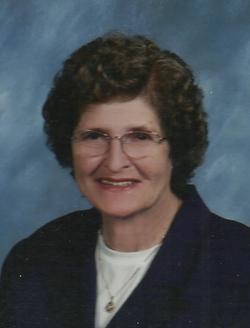 January 9, 1930 to January 24, 2015
Port Leyden- Evelyn S. Webster, 85, of Lincoln Street, Port Leyden, NY passed away after a lengthy illness on January 24, 2015 at Lewis County General Hospital, Lowville, NY, with her daughter by her side. She was born on January 9, 1930 in Lowville, NY to Michael and Eva (Rumble) Kessler.
On April 19, 1947 she was united in marriage to William D. Webster of Port Leyden at the Congregational Church in Port Leyden by Rev. George Buhl. She and William had celebrated 56 years of marriage at the time of his death in 2003, and they shared their lives together in Speculator and Indian Lake, NY, Livermore Falls, Maine and North Stratford, New Hampshire before they retired and moved back to Port Leyden, NY in 1995. Evelyn was employed by Plywood Products in North Stratford, HH and by the Upper Connecticut Valley Hospital in the administration department for 21 years in Colebrook, NH.
Evelyn enjoyed crafts, playing cards, knitting, dancing and playing Bingo. Evelyn was a member of the Port Leyden, Constableville and Singing Waters Senior Citizen Clubs. She was a member of the Port Leyden Historical Club, Port Leyden PLUS group and the Lewis County General Hospital Auxiliary. In August 2004 she was awarded the Humanitarian Award from the Lewis County Office for the Aging. Evelyn had a great sense of humor and enjoyed making people laugh and smile.
She is survived by her daughter, Sandra (Webster) Sexton, her "adopted" neighbor family, David, Regina, Ashley and Danielle Brown and a sister-in-law, Laura (Webster) Mekkelson all of Port Leyden, NY as well as many nieces, nephews and cousins. Besides her parents and husband, Evelyn was predeceased by three sisters, Roberta Jankiewicz, Marline Wright, Pauline Smith and one brother Francis Kessler.
Evelyn was a member of St. Mark's Episcopal Church in Port Leyden. Funeral services will be officiated by Rev. Dr. John LaVoe at 11:00 a.m. on Tuesday, January 27, 2015 at Mills Funeral Home, 301 Post Street, Boonville, NY. Calling hours will be from 3-7 p.m. on Monday, January 26, 2015 at the funeral home. Burial will be in the spring at Port Leyden Cemetery. Donations in her memory can be made to the Port Leyden Fire Department and Ambulance Fund or to a charity of one's choice. Donations of food may be brought to McManus Hotel, Center Street, Lyons Falls after 9 a.m. Tuesday.
For an online message of sympathy please go to www.millsfuneralhomes.com
Details
December 18, 1918 to January 18, 2015
Ava- Gordon Traxel, 96, of Traxel Road, a native and life resident of the Town of Ava, passed away on Sunday, January 18, 2015, at Sunset Nursing & Rehabilitation Center, Boonville.
He was born on December 18, 1918, on the Traxel Farm, a son of Daniel and Lucy Wood Traxel. He graduated from West Leyden High School with the Class of 1936. For many years he operated the Traxel Family Farm until he retired from farming in 1969. After that he was employed as a custodian and bus driver at the Adirondack Elementary School in West Leyden, and as a truck driver at Bailey's Feed Mill, of Boonville, retiring in 1984.
On June 12, 1946, Gordon was united in marriage with Margaret Kappler at the Clinton United Methodist Church; this was a blessed union that lasted for over sixty eight years.
Gordon served on several local town and school positions, including the Ava Town Board, Ava Town Tax Collector, the West Leyden Central School Board of Education, and the planning board for the new location and construction of the Adirondack Central High School, in Boonville, in the late 1960's. For many years Mr. Traxel also served as superintendent of the Ava Cemetery.
During the late 1930's and early 1940's Gordon enjoyed playing drums in a local band; and after getting his private pilot's license, he greatly enjoyed flying airplanes with his flying buddies. Later in life, he enjoyed operating his 16 foot boat on several area lakes and on the Barge Canal.
In addition to his wife, Margaret, Gordon is survived by three sons and two daughters in law: Gary Traxel, Lynn and Sheila Traxel, all of Ava, and Bruce and Gayle Traxel, of Prospect; one daughter and son-in-law, Donna and David Byrne, of Lee. Also surviving are seven grandchildren and many many great grandchildren.
Gordon's family would like to thank the staff at Sunset Nursing and Rehabilitation Center, Boonville, for their excellent care they gave to Gordon and to the ambulance personnel of the West Leyden Fire Department.
In keeping with this wishes his Funeral Services will be private at the Trainor Funeral Home, Inc. 143 Schuyler St. Boonville and there will be no calling hours. Interment will be in the spring at Ava Cemetery. Memorial contributions may be made to Sunset Nursing & Rehabilitation Center Resident Activities Fund 232 Academy St. Boonville, NY 13309, or to the West Leyden Fire Department.
- See more at: http://www.trainorfuneralhome.com/obituary/Gordon-Traxel/Ava-NY/1472536#sthash.dWHvnro4.dpuf
Details
February 24, 1937 to January 24, 2015
Boonville- Charles (Chuck) H. Kline, 77 of East Schuyler Street died on January 24, 2015 at Sunset Nursing & Rehabilitation Center where he had resided since December 4, 2014.

He was born in Syracuse, NY on February 24, 1937, a son of Charles and Susan Smith Kline. Chuck was employed with Acme Market, Boonville and for over twenty years he was employed at Revere Copper & Brass, Rome. He was also supervisor for Boonville Cemetery for fourteen years. He married Joan Ferjet April 3, 1992. He enjoyed going to garage sales and baking cookies and sharing them with area friends and businesses.

Surviving are his wife Joan; his children, Debra and Kenny Morgan, Nicholls, Georgia, Charles Kline, Glenfield and Amy and Brian Roberts, Boonville; stepson, Richard Vaughn, Oswego; grandchildren, Mackenzie and Darius Vaughn, Bryan and Jessica Kolenda, Ryan and Casie Kolenda, Dakota, Brent and Jaidyn Kline, Rebecca, Christopher and Joshua Roberts; five great grandchildren; two brothers and sisters-in-law, George and Donna Kline and Fred and Elaine Kline all of Boonville; nieces and nephews. Chuck was predeceased by a step son, Daniel Vaughn.
In keeping with Chuck's wishes there will be no funeral or calling hours. Burial will be in the Boonville Cemetery at the convenience of his family. Arrangements are with Mills Funeral Home.
For online message of sympathy please go to www.millsfuneralhomes.com
Details
March 8, 1935 - January 16, 2015
Port Leyden- Dorothy Beatrice Lee, 79, formerly of Thomas Road, went home to be with the Lord on Friday, January 16, 2015, at Lewis Country Residential Health Care Facility, Lowville, after a long illness.
Dorothy was born at home on the Norton Road, Town of Leyden, on March 8, 1935, a daughter of Alfred G. and Isabel L. (Olney) Fox. In the early 1940's she moved with her family to a farm on Thomas Road, near Port Leyden. She attended Port Leyden Central School, graduating with the Class of 1954. Thereafter she returned home, caring for her parents and assisting with day-to-day household and dairy farming chores. After the deaths of her parents, Dorothy married William R. Lee, on April 26, 1975, at the Boonville United Methodist Church.
After their marriage the couple lived on Main St. Boonville, until Mr. Lee, a retiree of Rome Cable Co, died on December 29, 1984. In 1985, Dorothy moved to Thomas Road, where she since had lived. Mrs. Lee was a skilled and talented seamstress who made clothing, patterns for clothing and also specialized in doing alterations of many kinds of clothing. For many years she sewed crafts that were sold at the 1882 Country Barn, Turin.
For several years, Dorothy and her sister, Irene, operated "The Little Red Hen Bakery" at Irene's residence; they specialized in baking breads, pies, cakes and cookies, raised donuts and Dorothy's specialty, fried cakes, which all were made fresh daily. Mrs. Lee was an active member of the Boonville Alliance Church, serving as a deaconess, Sunday school teacher and assisted with the Summer Bible School, as well as baking and cooking for church functions.
Dorothy is survived by one brother, Ronald W. Fox, Conklin, NY; and one sister, Mrs. Irene L. (Rudolph) Uttendorfsky, Port Leyden; and many nieces, nephews, and great nieces and great nephews. She was predeceased by brothers, Alfred, Karl, Harold, Glenn; and by sisters, Marion, Evelyn and Flora.
Her Funeral will be Tuesday at 11:00 A.M. at Boonville Alliance Church, corner of Rt. 12 and Potato Hill Road, Boonville, where Pastor David Hedeen, will officiate. Interment will be in the spring in Turin Cemetery. Calling hours are Monday 1-4 p.m. at Trainor Funeral Home, Inc. 143 Schuyler St. Boonville. Memorial contributions may be made to Boonville Alliance Church 12593 Potato Hill Road, Boonville, NY 13309, or to Lewis County Extended Care Residential Health Care Facility 7785 North State St. Lowville, NY 13367.
- See more at: http://www.trainorfuneralhome.com/obituary/Dorothy-Beatrice-Lee/Port-Leyden-NY/1471884#sthash.lXCf9yGM.dpuf
We accept obituaries from Funeral Homes only. If you would like to have an obituary aired on The Moose and on this website, please tell the funeral director to e-mail or fax (315-376-8549) the obituary to us. The Funeral Director will be charged for any and all obituaries aired on The Moose and on this website. Obituaries are changed according to their length. The entire obituary will be aired during Today In the North Country (8:25AM, Mondays through Saturdays) the first day. A shorter version will air each day prior to the funeral.
Sorry, we do not accept any obituary announcements from anyone other than a funeral home. All obituary announcements received will run on WBRV-FM in Boonville, WLLG-FM in Lowville and on this website. Thank you for your cooperation.