Details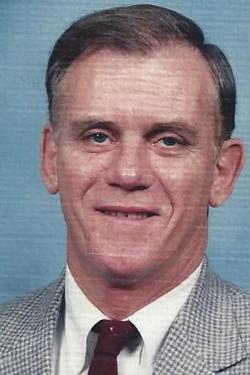 May 19, 1938 to April 10, 2014
Leo E. Remp Jr., age 75, longtime resident of the Sandy Creek and Pulaski area, passed away Thursday at the VA Medical Center in Syracuse.
Leo was born May 19, 1938 in Hartford, CT, the son of Leo E. and Bridget Cullina Remp Sr. He graduated from Sandy Creek High School in 1956 and Mohawk Valley Community College in 1963. He served in the United States Navy from 1957 until 1961. Leo married Darlene VanBrocklin Remp on August 12, 1967 and she passed away February 6, 1979. He was employed by Niagara Mohawk Power Co. and retired after 25 years. Leo was a member of the Masonic Lodge #564 in Sandy Creek, and the Royal Order of Jester's, serving as director in 1997, and the Sandy Pond Sportsman's Club.
He was also a highly active member of the Watertown Media Shriner's and the Transportation and Motor Patrol. He gave much of his personal time and expended much effort to assure the ongoing successful operation of the Shriners Hospital for Crippled Children located in Montreal, because Leo knew intimately the problems of the crippled child. Years ago, Leo was injured in an auto accident that left him without the use of his legs. He served on the Board of Directors for six years at the Montreal Unit, traveling from Pulaski to Canada each month to attend meetings. Leo also traveled back and forth frequently to his second home in Ocala, FL.
Surviving are one sister, Jeannette Remp Sawyer of Boonville, and good friends, Butch and Diane Manwaring and John Bigelow all of Sandy Creek, Michael Scott and Joni Scott of Pulaski. Leo was predeceased by one brother, Albert L. Remp who died in 1995, a sister in-law, Iris Hutton Remp who died in 1997 and a niece, Diane Remp who died in 1961.
Funeral Services will be held 3 p.m. Friday, April 18, at Foster-Hax Funeral Home, 52 Park Street, Pulaski, NY with burial in Westernville Cemetery. Calling hours will be held from 1 to 3 p.m. prior to the service. A Masonic service will be held at 12:30 p.m. prior to the start of calling hours.
Donations may be made to Media Shriner's Transportation Fund, Media Shriner's, PO Box 261, Watertown, NY 13601.
To leave an on-line message of sympathy, please visit www.fosterhaxfuneralhome.com
Details
April 24, 1942 to April 8, 2014
GLENFIELD-On April 8, 2014 Wayne G. Kendall lost his brave fight with lung cancer while surrounded by his loving family.
Wayne was born April 24, 1942 to George and Dora Sleezer Kendall in St. Johnsville, NY. He worked at various jobs in his early years as a laborer working his way up to a heavy equipment operator and was very proud to become a member of operating engineers local 545. He worked for several contractors on various jobs throughout the years. In 1962, Wayne married Marcia Seeley. The marriage ended in divorce, but Wayne was very proud of his two children from that marriage, David and Karen. In 1981 Wayne went to work for Gallo Brothers of Boonville as a heavy equipment operator and moved on to Rifenburg Construction of Troy when Gallo Brothers was sold to them. He later worked for Tug Hill Construction until his retirement in 2004. On July 31, 1983 Wayne married Paula Tiffany in New Bremen, NY. They worked construction together all over New York State for 20 years. Wayne retired in 2004 but continued to do odd jobs here and there until his illness prevented him from doing so. Wayne especially enjoyed spending time with his children and grandchildren. Wayne was proud to become a Great Grandfather in April 2013. He enjoyed spending summer days riding his motorcycle.
Wayne is survived by his wife Paula; his son David & Missy, Oriskany, NY; his daughter Karen & Jeff Sitterly, Mohawk, NY; and his step-father Frank Amatangelo, Holland , Michigan. He has 7 grandchildren, Amber & Todd Friedersdorf, Emily Kendall, Stephanie and Toni Towne, Nicholas and Rebecca Souza, and Kaitlin Sitterly; and a great grandson, Vaughn Friedersdorf. Wayne was predeceased by his parents and a sister, Lorraine Philips.
Calling hours will be on Saturday, April 12 from 10 am – 2pm with funeral immediately following at Iseneker Funeral Home, Inc. at 5702 Waters Rd., Lowville. In lieu of flowers the family asks that contributions be made to the American Cancer Society, Fund for Hope at Lewis County General Hospital and Lewis County Humane Society.
The service will be followed by Wayne's Harley leading the pack on a short run to Rusty P's and ending at Pond Effects for a celebration of Wayne's life.
To leave an on-line message of sympathy, please visit www.isenekerfuneralhome.com
Details
June 14, 1933 - April 6, 2014
West Leyden- Barbara C. Nellenback, 80, of Mud Lake Road, widow of James M. passed away on Sunday, April 6, 2014, at Lewis Co. Residential Health Care Facility, Lowville, while surrounded by the loving care of her family.
She was born in Fish Creek, on June 14, 1933, a daughter of Clarence M. and Florence Robitaille Cutter. She grew up in the village of Constableville, where she graduated from Constableville High School, with the Class of 1951. On November 8, 1952, Barbara was united in marriage with James M. "Jim" Nellenback, at St. Mary's Church, Constableville. After that the couple settled on the former Gallo farm on the Mud Lake Road, which Mr. Nellenback operated for several years. Barbara was employed as a telephone operator for Boonville Telephone Co. and then in the same capacity at Georgia Pacific Paper Co. Lyons Falls. In 1970, she began her employment for Rome DDSO, first as a therapy aid, retiring in 1992, as a Residential Director of the Castorland ICF. Later she served as a class room volunteer for Kindergarten and First Grades at West Leyden Elementary School, where she was affectionately known by the students and staff simply as "Grandma." She was also a volunteer Boy and Girl Scout leader and former President of the North Central Girl's Soft Ball League. Her husband, James, a decorated U.S. Army Veteran who served in Korea, during the Korean Conflict, died on August 15, 2000. She was a member of St. Mary's Church, West Leyden. Barbara loved her family, children, grandchildren and great grandchildren.
She is survived by one son and daughter in law, James (Jimmer) Nellenback, and Marianne, West Leyden; three daughters and two sons in law, Nancy Ann Nellenback, Liverpool, Sue and Dan Salmon, Lowville, Lori and Brian Martin, Rome; 11 grandchildren, and 13 great grandchildren. She was predeceased by a son and daughter in law, Peter and Billie Jo. Also surviving is one sister, Carol Hartnett, Rome, and three special nieces and their families, Sally and Steve Ortlieb, Joan and Ian Klingbail and Sheila and Travis Orlando. Barbara was predeceased by three brothers, Howard, Donald and Clarence, Jr.
A Mass of Christian Burial will be celebrated on Friday at 10 A.M. at St. Mary's Church, West Leyden, where Rev. Lawrence Marullo, pastor will officiate. Interment will be later this spring in St. Mary's Cemetery, West Leyden. Calling hours are Thursday 4-8 p.m. at Trainor Funeral Home, Inc. 143 Schuyler St. Boonville. Memorial contributions may be made to the Resident Activities Fund at Lewis County Residential Health Care Facility 7500 North State St. Lowville, NY 13367.
- See more at: http://www.trainorfuneralhome.com/obituary/Barbara-C.-Nellenback/West-Leyden-NY/1371187#sthash.tVxEqIU0.dpuf
Details
April 25, 1926 - April 5, 2014
Lyons Falls- Richard E. Hoskins, Sr. 87, of Wilcox Road, husband of the late Erma, passed away on Sunday, April 5, 2014, at Upstate Medical Center, Syracuse, after a long illness.
He was born in Collinsville, on April 25, 1926, a son of Jay E. and Mildred E. Evans Hoskins. Richard grew up in Collinsville and graduated from Lyons Falls High School. He served his country stateside in the U.S. Marine Corps, during the Korean Conflict and was honorably discharged on November 14, 1953. On August 28, 1951, Richard was united in marriage with Erma Wilcox, at the Turin United Methodist Church. For ten years he was employed at Mackhold Farms of Ellisburg; in 1963, he and his wife Erma, purchased the Wilcox Farm in the Town of Greig, which they operated until retiring in 1996. For a period of 15 years he was a school bus driver for South Lewis Central School, Turin.
He is survived by two sons and a daughter in law, Bruce (Mary Lou) Hoskins, Exeter ME, Richard and his fiancée Patty Markham, Lyons Falls; one daughter and son in law, Dr. Virginia M (Shawn) Edwards, Mexico, NY, four grandchildren, Russell (Melissa) Hoskins, Collin Hoskins, Jacob Edwards and Katie Edwards and one great grandson Even Hoskins; one brother and sister in law, Thomas (Eleanor) Hoskins, Lyons Falls, and one sister, June Rollins, Canisteo, NY. He was predeceased by a brother, Robert. Also surviving are nieces and nephews.
His Funeral will be Saturday at 10:00 A.M. at Trainor Funeral Home, Inc. 143 Schuyler St. Boonville, with interment later this spring in Brantingham Cemetery. Calling hours are Friday 2-4 & 6-8 p.m. at the funeral home.
- See more at: http://www.trainorfuneralhome.com/obituary/Richard-E.-Hoskins-Sr./Lyons-Falls-NY/1371520#sthash.zcaNmbxz.dpuf
Details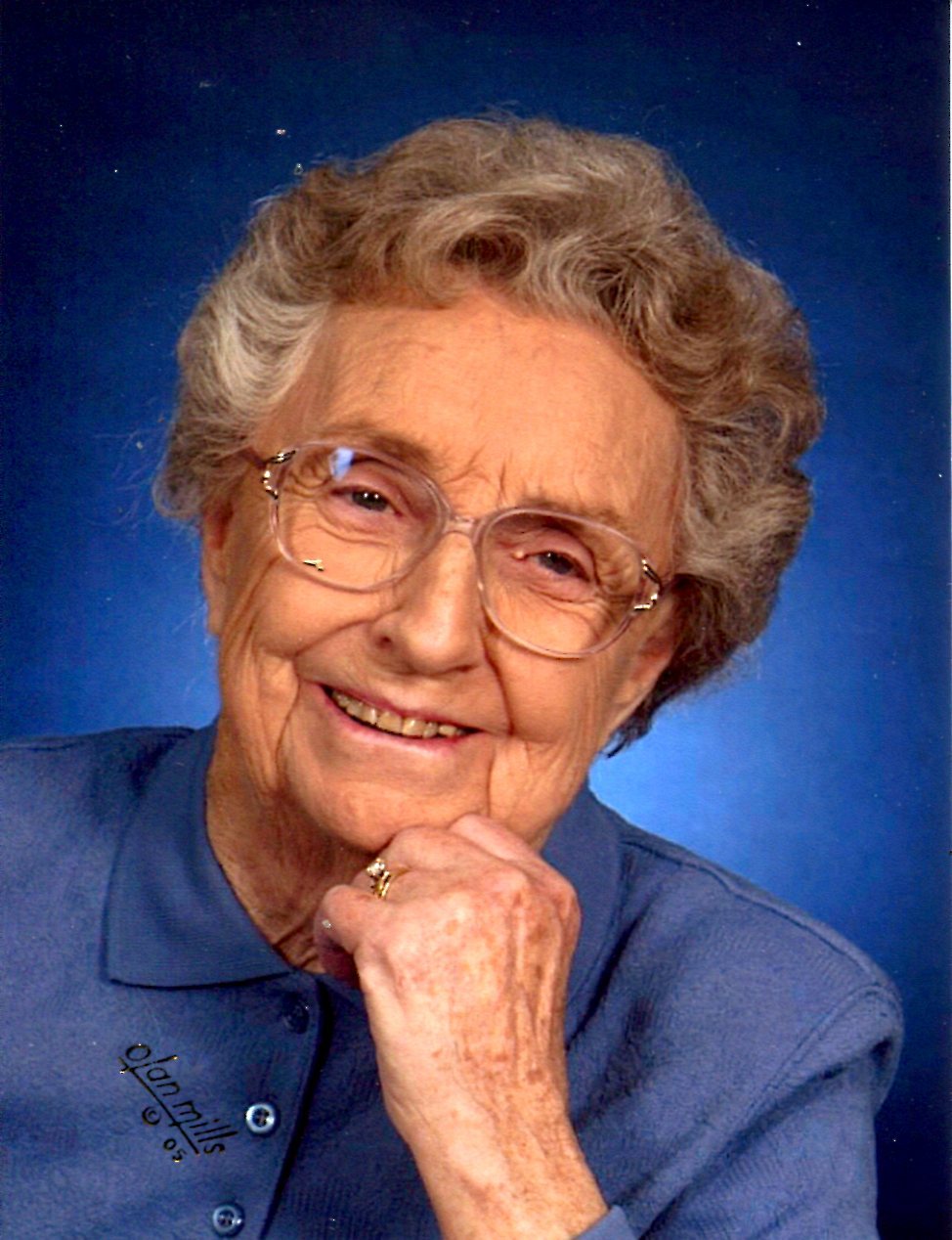 January 22, 1923 - April 6, 2014
Port Leyden - Jean Bosco, 91, formerly of the River Road, passed away on Sunday April 6, at the Lewis County Extended Care Facility, where she had been a resident since March of 2010.
Born on January 22, 1923 in Thendara, Jean was the daughter of Spencer and Anna Pullman Bliss. Following the untimely death of her father, she moved with her mother to Port Leyden at the age of 2. She was raised by her mother and step-father, Robert O'Brien, Sr. on the O'Brien farm on the River Road. Following graduation from Port Leyden High School, Jean attended St. Elizabeth's School of Nursing, where she obtained her Registered Nursing License. She then went on to New York City where she was a nurse in training at Queens General Hospital, where she met her future husband. She was united in marriage with Joseph Bosco on September 22, 1946 at St. Martin's Church, Port Leyden. The couple built a home on the River Road, near the O'Brien Farm where Jean was raised. For many years Jean was employed as the school nurse at Port Leyden High School. Mr. Bosco, a veteran of WWII passed away on April 10, 1988.
She is survived by two sons, Joseph (Marie) Bosco, Littleton, CO, Robert (Debra) Bosco, Glenfield, five Grandchildren, four Great-Grandchildren, and several nieces and nephews. Besides her husband, she was predeceased by her daughter, Linda Bosco, and her brother Robert O'Brien, Jr.
A Memorial Service will be held on Wednesday, April 9 at 7:00 pm at the Abundant Life Fellowship Church, Route 12 Boonville, with Pastor Dan Tabolt officiating. There will be no calling hours. Funeral arrangements are in care of the Trainor Funeral Home, Inc. 143 Schuyler St. Boonville, New York.
In lieu of flowers, memorial contributions may be made to the Lewis County Humane Society, 6390 Pine Grove Road, Glenfield, NY 13343. -
See more at: http://www.trainorfuneralhome.com/obituary/Jean-Bosco/Port-Leyden-NY/1371290#sthash.DZ0XTcqy.dpuf
We accept obituaries from Funeral Homes only. If you would like to have an obituary aired on The Moose and on this website, please tell the funeral director to e-mail or fax (315-376-8549) the obituary to us. The Funeral Director will be charged for any and all obituaries aired on The Moose and on this website. Obituaries are changed according to their length. The entire obituary will be aired during Today In the North Country (8:25AM, Mondays through Saturdays) the first day. A shorter version will air each day prior to the funeral.
Sorry, we do not accept any obituary announcements from anyone other than a funeral home. All obituary announcements received will run on WBRV-FM in Boonville, WLLG-FM in Lowville and on this website. Thank you for your cooperation.