Details
November 17, 1930 - May 13, 2014
Remsen- Raymond Hoffman, 83, a life resident of Remsen, husband of Marilyn, passed away on Tuesday, May 13, 2014 at St. Elizabeth's Medical Center, Utica.
Ray was born in Talcottville, a son of Clayton and Magdalene Shue Hoffman. He was raised in Remsen, and was a graduate of Remsen High School with the class of 1948. Ray had a milk trucking route from Remsen area farms, and he was also employed at the Dairy Lee Milk Plant in Remsen. Later he was the manager of Ray's Remsen Gulf Gas Station on Rt. 12. From 1970, Mr. Hoffman was employed as a mechanic and truck driver at Williams Oil Co. Remsen until he retired in 1995. After his retirement he was self employed operating Ray Hoffman's Fire Wood Co. at his residence on Old State Rt.12. On October 18, 1952, he was united in marriage with Marilyn Jones at St. Leo's Church in Holland Patent. Mr. Hoffman was a member of St. Ann's Church, Hinckley. At the present time he was a 64 year member of the Remsen Fire Department and for many years he served as Fire Department Mechanic. Ray greatly enjoyed watching NASCAR Races.
In addition to his wife, Marilyn, he is survived by a son, Terry L. Hoffman, Remsen, daughters, Brenda (Mickey) Carnright, Dawn E. Hoffman, all of Remsen; a son, Steven (Patricia) Hoffman, Remsen; and daughter, Sherry Evans and friend, Richard Corr, Boonville; seven grandchildren and 6 great grandchildren. He was predeceased by a grandson, Craig Carnright, in 2011.
His Funeral will be Monday at 1:00 P.M. at Trainor Funeral Home, Inc. 143 Schuyler St. Boonville, with interment in Fairchild Cemetery, Remsen. Calling hours are Sunday 1-4 p.m. at the funeral home. Memorial contributions may be made to Remsen Fire Department 9623 Main St. Remsen, NY 13438.
- See more at: http://www.trainorfuneralhome.com/obituary/Raymond-F.-Hoffman/Remsen-NY/1383362#sthash.tgGjDmrg.dpuf
Details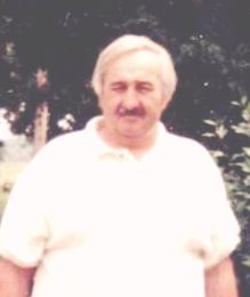 November 17, 1947 to May 17, 2014
LOWVILLE – Stanley B. Szewil, 66, died at his home on the Gardner Road on Saturday, May 17, 2014.
Born in Germany on November 17, 1947, the son of Teodor and Wadyslawa "Lottie" Cierniak Szewil, Stanley graduated from Lowville Academy in 1967.
He worked for Snyder construction in Rochester, for Snow-Belt Housing as a foreman, for Chartrand Electric and then started his own business, Stan's Electric. In his free time, Stanley enjoyed hunting and fishing. He was never married.
Stanley is survived by his mother Lottie; his brother John and wife Cheryl; his sister-in-law Helen Szewil, all of Lowville; four nieces, a nephew and two great nieces and two great nephews.
He was predeceased by his father Ted, who died June 20, 2006 and his brother Michael E. Szewil.
A funeral mass will be said on Tuesday, May 20th at 10:00 a.m. at St. Hedwig's Catholic Church with Rev. Sean P. O'Brien, Pastor of St. Joseph's Catholic Church in Boonville officiating. Burial will be in Martinsburg Cemetery.
Calling hours will be on Monday evening from 6-8 p.m. at the Sundquist Funeral Home.
To leave an on-line message of sympathy, please visit www.sundquistfh.com
Details
November 13, 1932 to May 7, 2014
LOWVILLE- Robert N. Bailey, 81, Tillman Rd., died Wednesday at his home while under the care of his loving family and Lewis County Hospice.
Bob was born in Cameron NY November 13, 1932 to the late George and Ruby Baily of Bath NY. He graduated from Bath High School at the age of 15. He went back to school until he was old enough to enter the US Air Force on January 5, 1951. He served his country until 1958 and was a Korean War veteran.
After the military, he attended the Forestry Program at Syracuse University. He began his career as a Department of Environmental Conservation Forest Ranger in 1959 in Hornell, NY. While in Hornell, he organized the Bailey's Rangers, a group of young men trained to fight forest fires. He advanced to the rank of Regional Forest Ranger and moved to Lowville, NY retiring in 1991.
He was a member of the Lewis County Search and Rescue for 15 years as an Advanced EMT, a leader of the Blue Fox search team, member of the New Bremen Fire Department and a Boy Scout leader.
Bob is survived by his children, Ellon and Michael Grunert, Bonnie and John Kirch, Warren and companion Diane Kimball, and Willard and Rachel. He also has a brother Norman(Doug) and Carloyn, six grandchildren, 16 great grandchildren and a great- great grandchild.
He enjoyed hunting, fishing, gardening and loved nature. He will be greatly missed by his family, friends and those who knew him.
Memorial donations may be made to Friends of Lewis County Hospice.
His funeral will be held Wednesday May 14 at 10AM at the Adirondack Funeral Home, Croghan with Rev Evan Zehr officiating. Burial with military honors will be in the New Bremen Rural Cemetery. Calling hours will be Tuesday from 4-7PM at the funeral home. Online condolences may be made at www.adirondackfh.com
Charitable donations may be made in Robert's memory to the following organization:
Friends of Lewis County Hospice
PO Box 266 Lowville, NY 13367
To leave an on-line message of sympathy, please visit www.adirondackfh.com
Details
April 8, 1852 to May 10, 2014
Boonville- Cynthia M. (Bourgeois) Zeigler, 62, passed away on Saturday, May 10, 2014, at St. Luke's Memorial Hospital, with her loving family by her side, after a brave 30 year battle with Rheumatoid Arthritis and Leukemia.
Cindy was born on April 8, 1952, a daughter of Joseph and Loretta Seelman Bourgeois. Her younger life was spent on the family farm on Route 26 in West Leyden, before moving to Boonville in 1968 after the death of her father. She graduated from Adirondack Central School with the Class of 1970. She then earned a business degree from the Utica School of Commerce. On July 1, 1972, she was united in marriage with Larry Zeigler at St. Joseph's Church, Boonville, a union that lasted almost 42 years. Cindy stayed home to raise her children until she began an 18 year career at Fleet/Norstar Bank. She began as a teller and worked her way up to an assistant manager position. She then took employment with W.B. Payne Insurance Agency in customer service. This was a job that Cindy truly loved and held for 12 years before she had to resign due to illness. Cindy greatly loved spending time with her children and grandchildren, not letting anything interfere with visits or special outings, no matter her physical discomfort. She enjoyed crocheting, and also loved working in her flower gardens and tending her rosebushes.
Cindy is survived by her husband, Larry; four daughters and three sons-in-law: Tammy Jo (Gregg) Farr, Statesville, NC, Jodi (Don) Croniser, Boonville, Miranda (Michael) Bush, Lowville, and Cassandra, Boonville, and boyfriend (Craig Hollis); seven grandchildren: Abigail and Evan Farr, Aiden, Bryar and Cole Croniser and Damon and Sawyer Bush. Also surviving are two brothers, Jerome (Mary) Bourgeois, Boonville, and Lawrence Bourgeois, Cleveland, NY, one sister: Evelyn (Charles) Kellogg, Dickinson, TX, her mother-in-law, Louise Zeigler, brothers-in-law and sisters-in-law: Ronald (Diana) Zeigler, Bonnie (George) Snyder, Cory (Jeannie) Zeigler, Lynn (Tina) Zeigler, Dwayne (Charlotte) Zeigler, and several nieces and nephews, all of Boonville. Cindy is survived by a special friend Dave Yockey, and very special friends who were always there, Dave and Joyce Payne and family. Cindy was a truly loving, fun-hearted woman who has left an amazing legacy for her family and friends.
Her Mass of Christian Burial will be celebrated on Saturday, May 17, 2014 at 10:00 am at St. Joseph's Church, Boonville, with Rev. Sean P. O'Brien officiating. Interment will follow in Boonville Cemetery. Calling hours are Friday 4-8 pm at Trainor Funeral Home, Inc. 143 Schuyler St. Boonville.
In lieu of flowers, memorial donations may be made to The Arthritis Foundation P.O. Box 96280 Washington DC 20077, or you may contribute online at arthritis.org in Cindy's Memory.
- See more at: http://www.trainorfuneralhome.com/obituary/Cynthia-M.-Zeigler/Boonville-NY/1381202#sthash.Aet16Gs8.dpuf
Details
Relatives and friends are invited to attend graveside services for Stanley K. Lisowski on Monday, May 5, at 10:00 AM in Boonville Cemetery. The Charles J. Love Post #406 American Legion, Harland J. Hennessey Post #5538 VFW and the Tun Tavern Leathernecks Det. #961 of the Marine Corps League will render Military Honors. Mr. Lisowski, a veteran of the Korean Conflict passed away on January 2, 2014. Arrangements are in care of the Trainor Funeral Home, Inc.
We accept obituaries from Funeral Homes only. If you would like to have an obituary aired on The Moose and on this website, please tell the funeral director to e-mail or fax (315-376-8549) the obituary to us. The Funeral Director will be charged for any and all obituaries aired on The Moose and on this website. Obituaries are changed according to their length. The entire obituary will be aired during Today In the North Country (8:25AM, Mondays through Saturdays) the first day. A shorter version will air each day prior to the funeral.
Sorry, we do not accept any obituary announcements from anyone other than a funeral home. All obituary announcements received will run on WBRV-FM in Boonville, WLLG-FM in Lowville and on this website. Thank you for your cooperation.