Details
February 17, 1919 to April 21, 2014
Constableville- John F. Klossner, 95, of High St. husband of the late Janice, passed away at this residence on Monday, April 21, 2014, while under the loving care of his family.
A native and lifelong resident of Constableville, John was born on the Klossner Homestead Farm, on the High Market Road, on February 17, 1919, a son of Albert R. and Margaret Francis Klossner. He was educated at a rural one room school, completing his education at Constableville High School, where he graduated with the Class of 1938. After that he joined in the operation of his family's farm, which was purchased by John's grandfather, in 1878; currently this dairy farm is owned and operated by John's son, Alan.
On October 30, 1943, John was united in marriage with Janice Markham at the Turin Methodist Church. Thereafter they settled on the Klossner Farm, which Mr. Klossner purchased from his father, in 1955. In 1975, he entered into a partnership with his son, Alan, in 1981; John retired and he and Janice moved to their present home in Constableville, in 1986. Mrs. Klossner died on July 27, 2008.
Mr. Klossner was a lifelong active member of St. Paul's Episcopal Church, Constableville, where he served on the Vestry for over forty years. He was also a life member of the Constableville Fire Department, and for many years he was an active member of the Constableville Rural Cemetery Association.
He is survived by three sons and two daughters in law, Alan F. and Nancy (Lee) O. Klossner, Constableville, Ronald F. and Susan B. Klossner, Green Bay, WI, and John E. "Jack" Klossner, North Syracuse. He was predeceased by a son Robert J. Klossner in November, 2012. Also surviving are seven grandchildren, ten great grandchildren and two great great grandchildren. He was predeceased by two brothers, Rudolf M. Klossner, in 2000, Frederick J. Klossner, in 1995; and by a sister, Clara Loomis, in 1996.
His Funeral will be Saturday MAY 3, at 3:00 P.M. at St. Paul's Episcopal Church, Constableville, with calling hours the same day from 11 A.M. until 2 P.M. at Trainor Funeral Home, Inc. 143 Schuyler St. Boonville. Interment will be private at the convenience of the family in Constableville Rural Cemetery. Memorial contributions may be made to St. Paul's Episcopal Church, Constableville, Constableville Fire Department, or Constableville Rural Cemetery; all memorial contributions may be sent in care of Mr. Alan F. Klossner, 4883 High Market Road, Constableville, NY 13325.
- See more at: http://www.trainorfuneralhome.com/obituary/John-F.-Klossner/Constableville-NY/1376221#sthash.41pxKXh8.dpuf
Details
December 8, 1923 to April 22, 2014
Oneida- Kathryn, E. Pfendler, 90, longtime resident of MacArthur Parkway, passed away on Tuesday, April 22, 2014 at Rome Memorial Hospital. Prior to her hospital stay she had resided at Bethany Gardens Skilled Nursing Facility, Rome.
Katie was born in Albany on December 8, 1923 the daughter of Marlene Pfendler. She spent her youth in Boonville, where she received her education. For a time, she was employed at the Shefield Milk Plant, and later for the Monroe Co., both of Boonville.
In 1946, Katie moved to Oneida, where she was then employed as a machine operator for the Oneida Limited Co. of Sherrill, until her retirement in 1985. For several years while in Oneida, she made her home with her Aunt E. Agnes Pfendler.
Kathryn was of the Catholic faith, and was a parishioner of St. Patrick's Church of Oneida, where she was also a member of their Altar & Rosary Society. Katie was a member of the Oneida Chapter of the Catholic Daughters of the Americas, a former member of the Loyal Order of Moose, Oneida, and a Lady Owl in the Order of The Owls, Nest #2210, Oneida. She was also a member of the Oneida Limited Retirees Association.
Katie is survived by many cousins. The last of her family, she was predeceased by her Aunts and Uncles: E. Agnes Pfendler, Nora Fey, Leone Domser; John, Kenneth, Glen, and Norm Pfendler.
Her Mass of Christian Burial will be held on Monday, April 28, at 11:00 am at St. Joseph's Church, Boonville, where Rev. Sean Patrick O'Brien, Pastor, will officiate. Interment will follow in St. Joseph's Cemetery, Boonville. Calling hours will be held on Monday from 9:30-10:30 A.M., at the Trainor Funeral Home, Inc. 143 Schuyler Street, Boonville.
- See more at: http://www.trainorfuneralhome.com/obituary/Kathryn-E.-Pfendler/Oneida-NY/1376202#sthash.RAT0hAp1.dpuf
Details
April 27, 1950 to April 16, 2014
CROGHAN- Funeral services for Gerald E. Lyndaker Jr, 63, Long Pond Rd. will be held 1030AM Tuesday April 22 at the Croghan Mennonite Church. Burial will follow in the church cemetery. Calling hours will be held Monday from 2-4 & 7-9 at the church. Arrangements have been entrusted to the Adirondack Funeral Home, Croghan.
Jerry was born in Lowville on April 27, 1950 to Gerald Sr. and Kathryn Widrick Lyndaker . He graduated from Beaver River Central School in 1968. He married Linda K. Widrick September 30, 1972 at the Croghan Mennonite Church with Rev. Gilbert Steria officiating.
He worked as a woodsman all his life.
He volunteered his time at Camp Oswegatchie and was a member of the American Maple Museum. He was a maple syrup producer. He and his wife Linda had ice skated in every state in the United States.
He enjoyed ice skating, water skiing, fishing, hunting and spending time with his grandchildren, his family and friends. He also enjoyed spending time at camp on Long Pond.
He is survived by his wife Linda, six children, Cole (Jan), Lowville, Roxanne (Mark Steckly), Lansing, NY, Robin (Kevin) Leach, Swanton, VT, Chet (Liana Keefer), Croghan, Caleb, San Diego, CA, and Chris, Croghan. He has five grandchildren, Tristan, Peyton, Cordell, Kaylin and Gage. He also has a sister JoAnn (Dan) Tabolt, Port Leyden, NY.
In place of flowers, please make memorial donations in Jerry's name to Camp Oswegatchie 9340 Long Pond Rd, Croghan, NY 13327 or Friends of Lewis County Hospice PO Box 266 Lowville, NY 13367.
To leave an on-line message of sympathy, please visit www.adirondackfh.com
Details
Born June 3, 1932
Port Leyden: Bernard C. Scheve, 81, of 2487 State Route 12, died at his home after a long illness while under the care of his loving family and Lewis County Hospice.

He was born in Boonville June 3, 1932, the son of Edward and Catherine Vicks Scheve and was a graduate of Boonville High School. He married Virginia L Kraeger June 6, 1970 in St. Martin's Catholic Church, Port Leyden with Rev. Daniel Lyddy, officiating.
A veteran of the United States Navy, he served during the Korean Conflict. He was employed as a tug boat steward for the Merchant Marines in New York City and in later helped his son in Marino's Pizzeria, Lyons Falls. He was a member of the Boonville VFW and the American Legion, was a former member of the Boonville Fire Dept. and had played in a local country and western band.
Besides his wife, he is survived by five sons, Joseph (Renee) Scheve and Kevin Scheve both of Port Leyden; Stepehen (Rachael) Scheve of Michigan; Craig Scheve of Rochester; Chad Scheve of Maryland; one daugher Mary Scheve of Rochester; two grandsons Andrew and Sage Scheve both of Port Leyden. Also surviving is one sister Lovella (Pat) Kotary of Boonvlle and one brother David Scheve, and many nieces and nephews. He is predeceased by one sister Joan Pelton and one brother Edward Scheve.
The funeral will be Tuesday, April 22, at 11 AM at St. Martin's Catholic Church, Port Leyden with Rev. Lawrence Marullo, pastor, officiating. Burial will be in Calvary Cemetery, Port Leyden.
Friends may call at the family home Monday from 2 until 4 and from 6 until 8. The family requests that in lieu of flowers, donations can be made in his memory to Friends of Lewis County Hospice, State St. Lowville, NY.
The Callaghan Funeral Home, LLC of Port Leyden has been entrusted with the arrangements.
Details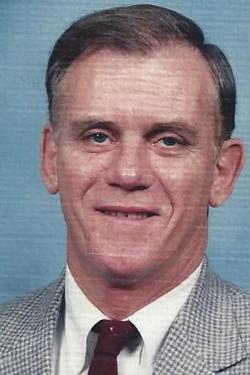 May 19, 1938 to April 10, 2014
Leo E. Remp Jr., age 75, longtime resident of the Sandy Creek and Pulaski area, passed away Thursday at the VA Medical Center in Syracuse.
Leo was born May 19, 1938 in Hartford, CT, the son of Leo E. and Bridget Cullina Remp Sr. He graduated from Sandy Creek High School in 1956 and Mohawk Valley Community College in 1963. He served in the United States Navy from 1957 until 1961. Leo married Darlene VanBrocklin Remp on August 12, 1967 and she passed away February 6, 1979. He was employed by Niagara Mohawk Power Co. and retired after 25 years. Leo was a member of the Masonic Lodge #564 in Sandy Creek, and the Royal Order of Jester's, serving as director in 1997, and the Sandy Pond Sportsman's Club.
He was also a highly active member of the Watertown Media Shriner's and the Transportation and Motor Patrol. He gave much of his personal time and expended much effort to assure the ongoing successful operation of the Shriners Hospital for Crippled Children located in Montreal, because Leo knew intimately the problems of the crippled child. Years ago, Leo was injured in an auto accident that left him without the use of his legs. He served on the Board of Directors for six years at the Montreal Unit, traveling from Pulaski to Canada each month to attend meetings. Leo also traveled back and forth frequently to his second home in Ocala, FL.
Surviving are one sister, Jeannette Remp Sawyer of Boonville, and good friends, Butch and Diane Manwaring and John Bigelow all of Sandy Creek, Michael Scott and Joni Scott of Pulaski. Leo was predeceased by one brother, Albert L. Remp who died in 1995, a sister in-law, Iris Hutton Remp who died in 1997 and a niece, Diane Remp who died in 1961.
Funeral Services will be held 3 p.m. Friday, April 18, at Foster-Hax Funeral Home, 52 Park Street, Pulaski, NY with burial in Westernville Cemetery. Calling hours will be held from 1 to 3 p.m. prior to the service. A Masonic service will be held at 12:30 p.m. prior to the start of calling hours.
Donations may be made to Media Shriner's Transportation Fund, Media Shriner's, PO Box 261, Watertown, NY 13601.
To leave an on-line message of sympathy, please visit www.fosterhaxfuneralhome.com
We accept obituaries from Funeral Homes only. If you would like to have an obituary aired on The Moose and on this website, please tell the funeral director to e-mail or fax (315-376-8549) the obituary to us. The Funeral Director will be charged for any and all obituaries aired on The Moose and on this website. Obituaries are changed according to their length. The entire obituary will be aired during Today In the North Country (8:25AM, Mondays through Saturdays) the first day. A shorter version will air each day prior to the funeral.
Sorry, we do not accept any obituary announcements from anyone other than a funeral home. All obituary announcements received will run on WBRV-FM in Boonville, WLLG-FM in Lowville and on this website. Thank you for your cooperation.