Details
August 6, 1921 to March 4, 2014
West Leyden – Charles J. Beyel, 92, a lifelong resident of West Leyden, passed away on Tuesday, March 4, 2014.
Charles was born on August 6, 1921 in West Leyden, a son of John P. and Carrie Miller Beyel. He graduated from West Leyden Central School with the Class of 1939 and attended SUNY Morrisville, graduating with an Associate's Degree in 1942. Following college he attended airplane engine school in Harrisburg, PA. In July 1942 Charles joined the U.S. Air Force and attended their engine school in Astoria, NY. He served state side until May 1943, when he was sent to the South Pacific. His duty stations included Australia, New Guinea, the Dutch East Indies, the Philippines, and the island of Ie Shima (part of the Okinawa Islands). In November 1945, Staff Sergeant Beyel was honorably discharged and returned home to West Leyden. On November 23, 1946 Charles was united in marriage with Marion Regetz at the Constableville United Methodist Church. Following their marriage the couple purchased and operated the Ray Beha farm until they retired in 1971. From 1971 until his retirement in 1983, Charles worked in the maintenance department at Kraft Foods in Lowville. Mrs. Beyel passed away on February 6, 2000.
For 15 years Mr. Beyel was a member of the West Leyden School Board, serving as its president for his last 5 years, a member of the Charles J. Love Post #406 American Legion, Boonville, past member of the Boonville Elks Lodge #2158, a volunteer and honorary member of the West Leyden Fire Co., a member of the Reformed Church of West Leyden, a Director of Boonville GLF & Agway, and served on the West Leyden Cemetery Board. Charles also served his community as a former tax collector, assessor, and town councilman for the Town of Lewis.
Charles is survived by his sons and daughter, David C., John P. and his wife Kathleen, Karen and her husband Joseph, and Alan F. and his wife Susan, and his loving grandchildren and great-grandchildren. Besides his wife Marion, he was predeceased by his brother Aaron M. Beyel and his sister Loretta Blixt.
His funeral will be held on Saturday, March 8, at 10:00 AM at the West Leyden Reformed Church, with Pastor Paul Rowland officiating. A spring interment with military honors will be held in West Leyden Cemetery. Calling hours will be held on Friday from 5-7 PM at the Trainor Funeral Home, Inc. 143 Schuyler St. Boonville. In lieu of flowers, memorial contributions may be made to the West Leyden Fire Dept. Ambulance Fund. -
See more at: http://www.trainorfuneralhome.com/obituary/Charles-J.-Beyel/West-Leyden-NY/1351561#sthash.fdzSDtPW.dpuf
Details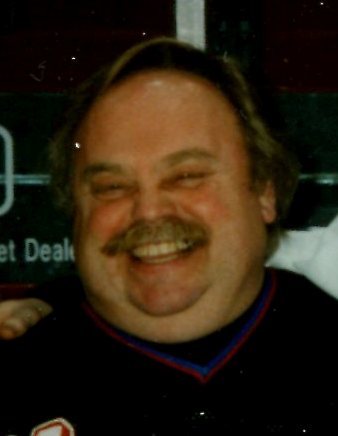 April 26, 1945 to February 28, 2014
Utica - Henry "Hank" Smith, 68, was welcomed by his heavenly family and friends on Friday, February, 28, 2014. Formerly of Dudley Ave., Mr. Smith passed away at St. Luke' Home, after a long illness.
Henry was born in Boonville, New York on April 26, 1945, a son of W. John and Estella Stoklosa Smith. He graduated from Boonville Central School in 1963, and afterwards attended Mohawk Valley Community College. He was employed in many area retail stores following graduation, until his retirement in 2006. On September 8, 1979 Henry was united in marriage to his best friend and the love of his life, Mary "Katie" Heburn at St. Stephen's Church in Oriskany, NY. Hank enjoyed local hockey games, golfing, attending concerts and traveling. He especially cherished spending time with his family and friends.
He is survived by his loving wife of 34 years, Katie, and his canine companion Miss Little Lu Too. He is also survived by his siblings, Priscilla Boliver, Croghan, Francis Ann (Richard) Boliver, Croghan, Karen Smith and companion, Tony Oaks, Lyons Falls, his Godchildren: Jack Boliver, Susan Martin, Jessica Lee, and Stacey Paterson, the nieces and nephews he dearly loved, and his special friends: Keith Jenne, Dorene Ingersoll, and Carl and Ro Peters, and wonderful neighbors. He was predeceased by his parents, his brother James, infant sister Marie Helen, brother-in-law Gerald Boliver, mother-in-law Mary Heburn, and his "fur kids" Minnie Pearl, Miss Minnie, and Miss Lucy.
In keeping with Hank's wishes there will be no calling hours. A memorial service will be announced at a later date. Interment will be next to his family in St. Joseph's Cemetery, Boonville. His arrangements are in care of the Trainor Funeral Home, Inc., Boonville. Donations in memory of Hank may be made to the Stevens-Swan Humane Society, 5664 Horatio St. Utica, New York 13502.
- See more at: http://www.trainorfuneralhome.com/obituary/Henry-Hank-Smith/Utica-NY/1349915#sthash.pdb9sY36.dpuf
Details
July 16, 1998 to February 22, 2014
Constableville- Garrett M. Miller, 15, of George Kraeger Road, son of Mark and Heather, passed away on Saturday, February 22, 2014, at Up State Medical University Hospital, Syracuse, while surrounded by the loving care of his family.
Garrett was born in Lowville, on July 16, 1998, a son of Mark K. and Heather A. Ossont Miller. At the present time he was a member of the Sophomore Class at South Lewis Senior High School, Turin.
In spite of Garrett's challenging illness of cystic fibrosis, his life was a shining example of determination and amazing accomplishments in his many endeavors. Garrett greatly enjoyed hunting, four wheeler riding, and snowboarding, a sport that he was very proficient at. He greatly enjoyed time spent at Snow Ridge Ski Area, and watching the recent snowboarding events held at the 2014 Winter Olympics at Sochi, Russia. Garrett relished his experiences in deer hunting, a sport that he pursued with his parents and their friends. He was justly proud of the 7 point buck that he shot in October, 2012.
Garrett was greatly interested in the community service rendered by the Constableville Fire Department. He responded to many fire calls with his dad; finding great joy and satisfaction in assisting with all facets of the fire department including the annual Constableville Firemen's Field Days. He will be lovingly and fondly remembered as the Constableville Fire Department's "Honorary Helper."
In addition to his parents, Garrett is survived by one sister, Brittany Miller, Piseco Lake; one brother, Taylor Dorrity, Lyons Falls; his maternal grandmother, Leona (Shue) Ossont, Lyons Falls; paternal grandparents, Terrance and Doreen (Penard) Miller, Constableville; his maternal great grandfather, Karl Shue, Port Leyden. He was predeceased by his maternal grandfather, Duane Ossont, and by his maternal great grandmother, Ann Carol (Houghton) Shue. Also surviving are aunts, uncles, cousins, great aunts and great uncles.
His Mass of Christian Burial will be Wednesday at 10:00 A.M. at St. Joseph's Church, Boonville, where Rev. Sean Patrick O'Brien, pastor, will officiate. Interment in the spring will be in St. Michael's Cemetery, Mohawk Hill. Calling hours are Tuesday 1-4 & 6-9 P.M. at Trainor Funeral Home, Inc. 143 Schuyler St. Boonville. Memorial contributions may be made to Constableville Fire Co. Ambulance Fund, P.O. Box 438, Constableville, NY 13325, or to the Foundation for Up State Medical University, specifically for Golisano Children's Hospital, 750 East Adams St. Syracuse, NY 13210.
For an on-line message of sympathy, or to share a memory of Garrett, please go to www.trainorfuneralhome.com
- See more at: http://www.trainorfuneralhome.com/obituary/Garrett-M.-Miller/Constableville-NY/1346924#sthash.TOz0jnC7.dpuf
Details
September 17, 1924 to March 3, 2014
CROGHAN- Loren J. Widrick, 89, Long Pond Rd., died Monday morning at Faxton/ St. Luke's Hospital in Utica where he had been a patient four days.
He was born in Belfort September 17, 1924 to Benjamin and Alma(Mary) Zehr Widrick. He attended the Long Pond Country School. He married Betty Jean Arnold July 16, 1948. She passed away in May 1991.
Loren served in the US Navy during World War 2. He survived two sinking ships during that time. Following his discharge, he played baseball and did some professional boxing.
Before and after the war, he worked as a logger, worked at Latex Fiber Paper Mill in Beaver Falls for many years, retiring from Boise Cascade in December 1990.
He enjoyed many outdoor activities, hunting, fishing, trapping, cutting wood and nature. He also enjoyed spending time with his family.
He is survived by 11 children, Deborah and Clair Gascho, Susan and Gilbert Kloster, Valerie and Gary Schmitt, Kelly and Mark Proulx, Kristi and Neil Ardison all of Croghan, Loren Jr. and Clarinda, Natural Bridge, Mary and Roger Turck, and Brenda and Steve Turck both of Castorland,Kathy and Henry Pominville, Glenfield, Diane and Roger Tabolt, Lowville and Timothy and Dee Ann, Merritt Island, Florida. He has 39 grandchildren, 60 great grandchildren, 1 great- great granddaughter.
He also has two sisters, Ellen Roggie, Naumburg, Alfreda Roggie, Carthage, a half-sister Linda Lyndaker and a half-brother Edward Widrick, both of Croghan.
He is predeceased by his wife, a sister Gertrude, a brother Arnold, a half-brother Larry Widrick and a half-sister Judy Lafave. A grandson Michael Ardison also died before him.
Funeral services will be held 1030Am Thursday March 6th at the Croghan Mennonite Church. Spring burial will be in Gospel Hall Cemetery, Belfort. Calling hours will be held Wednesday from 4-7pm at the church. Arrangements have been entrusted to the Adirondack Funeral Home, Croghan. Online condolences may be made at www.adirondackfh.com.
In place of flowers, the family requests donations be made to the Croghan Fire Department Ambulance Fund. PO Box 405 Croghan, NY 13327.
To leave an on-line message of sympathy, please visit www.adirondackfh.com
Details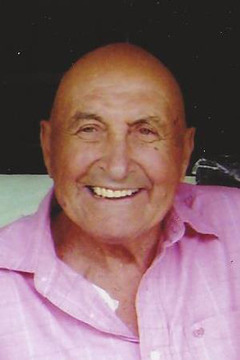 June 1, 1928 to February 23, 2014
TURIN – Santo J. "Sam" D'Ambrosi, 85, of NYS Route 26, died Sunday morning, February 23, 2014 at the Lewis County General Hospital, after a short illness.

A Funeral Mass will be said at 11:00 a.m. on Wednesday, February 26, 2014 at St. Hedwig's Catholic Church, Houseville, with Rev. Christopher Carrara, officiating. Calling hours will be Tuesday, February 25, 2014 from 4-8 p.m. at Iseneker Funeral Home, Inc., 5702 Waters Road, Lowville. Spring burial with Military Honors will be in the Old Glendale Cemetery. Per the family's request, in lieu of flowers, contributions may be made to St. Hedwig's Catholic Church, Parish Office, 5457 Shady Ave., Lowville, NY 13367; or to Lewis County General Hospital Dialysis Fund, 7785 N. State Street, Lowville, NY 13367 or to the Lewis County General Hospital Palliative Care Unit, 7785 N. State Street, Lowville, NY 13367.

He is survived by his loving partner in life for over 47 years, Joanne, a son, Patrick D'Ambrosi and his companion Lynnette Parker and her two sons, Ethan and Jarrett, of Turin, a daughter, Kristiane and her husband, John Bauer of Marcy, NY; a brother, Angelo D'Ambrosi and his wife Vincenza of Rome; a sister Rose Shoemaker of Rome; two grandchildren, Courtney D'Ambrosi and Evan Bauer; and several nieces and nephews. He is predeceased by his sister and two brothers-in-law, Jean and Herbert Jeror and Ronald Shoemaker.

Sam was born in Rome, NY, on June 1, 1928, a son of the late Angelo and Nazarena Montova D'Ambrosi. Sam joined the Army in 1946 while in school and was stationed in Japan during WWII. When he returned home, he graduated from Rome Free Academy in 1948. He worked for ROAMA at Griffiss AFB in Rome before moving to Turin, there he met his loving wife. Sam and Joanne were united in marriage on June 11, 1966 at St. Hedwig's Catholic Church, Houseville. Together with his wife, they owned and operated a popular establishment in Turin, The Crossroads, for 12 years. Sam then worked at Kraft Foods in Lowville, NY, for 16 years before retiring.

Sam was an active member of his community. He was a communicant of St. Hedwig's Catholic Church, Houseville. He was a past EMT for the Turin Volunteer Fire Department and was a ski patrolman for Snow Ridge for over 30 years. He was a former village trustee for the Village of Turin. He was a member of the Lewis County Memorial Post #6912, Lowville VFW, and member of the South Lewis K of C. Sam was a former member of BPOE #1605, Lowville Lodge. He enjoyed the outdoors, canoeing in the Adirondacks, skiing, golfing, playing tennis and racquetball, and camping. He also enjoyed photography, collecting cameras and antiques.

He took great pride in his wife, children and grandchildren. Sam will be remembered for his beautiful smile, generosity, perpetual happiness and kindness to all.
Condolences may be made online at www.isenekerfuneralhome.com
We accept obituaries from Funeral Homes only. If you would like to have an obituary aired on The Moose and on this website, please tell the funeral director to e-mail or fax (315-376-8549) the obituary to us. The Funeral Director will be charged for any and all obituaries aired on The Moose and on this website. Obituaries are changed according to their length. The entire obituary will be aired during Today In the North Country (8:25AM, Mondays through Saturdays) the first day. A shorter version will air each day prior to the funeral.
Sorry, we do not accept any obituary announcements from anyone other than a funeral home. All obituary announcements received will run on WBRV-FM in Boonville, WLLG-FM in Lowville and on this website. Thank you for your cooperation.