Details
September 25, 1927 to May 20, 2014
Remsen-Barbara Claire Bennett Roberts, 86, passed away peacefully at Sunset Nursing Home on Tuesday, May 20, 2014.
She was born in Canton, NY to Harley J. & Florence Rood Bennett on September 25, 1927, Barbara attended school for several years in a one-room school house in Somerville, NY but graduated from high school in Canton, NY in June 1944. She attended college at Canton Ag & Tech College (currently SUNY-Canton) and received her associate degree in Hospital Dietetics, class of 1947. Her first job moved her to Remsen, working at Remsen Central School as cafeteria manger where she met the love of her life, Kenneth, with whom she shared 58 years of marriage before Ken's passing on August 26, 2007. After marrying Ken on October 9, 1948, she worked and raised her five children at the former "Wallace Francis" farm "on the hill" that the couple had purchased in 1949. After selling the farm, Barb worked for several years selling real estate, a profession she loved and was very good at. Barb was a devoted wife, mother and grandmother whose main focus in life was to cherish and nurture her family. She was known to make fifteen pies for holiday dinners for 26 people just to make sure everyone had the favorite.
Barb was predeceased by her husband, Ken, sister, Nancy Yauger, brothers, Richard and Dale Bennett and son-in-law, Francis T. Martin, Jr. She is survived by her loving children, grandchildren and great grandchildren, Catherine Martin, Remsen, and her family, Michael and KK Adams, Kale and Kyra Kaalekahi, Cody and Kiana Catherine Adams; Richard and Judy Roberts, Remsen and their family, Brett and Sara , Kenny and Courtney, Spencer and Brayden and Karin and Ireland; Bradley and Gaye Roberts, Remsen and their family, Jill, Matthew and Ashley; Mark and Kathy Roberts, Boonville and their family, Conor and Tyler; John and Lisa Roberts, Remsen and their family, Lenee and Patrick Nolan and Rachel and fiancé, RJ. Also surviving are a brother, William and Lynn Bennett, Canton; two sisters-in-law, Judy Bennett, Canton and Helen Roberts, Trenton Falls; a brother-in-law, Allen Yauger, West Leyden; a godson, Randy and Julie Engelbrecht and many nieces and nephews.
She was a member of the first United Methodist Church of Remsen, XYZ Seniors and the Remsen-Stueben Historical Society. Barbs family would like to extend a special thank-you to all those angels at the Sunset Nursing Home. They treated Mom like family and were very compassionate to her family prior to her passing.

A funeral service will be on Friday, May 23 at 11 a.m. at the Remsen Methodist Church. Calling hours will be on Thursday from 1-3 and 7-9 p.m. at the Ackley-Mills Funeral Home 9597 Main Street, Remsen.
Burial will be in Prospect Cemetery. Please consider donations in her memory to the First United Methodist Church, Remsen or St. Jude's Children's Hospital. Envelopes will be available at the funeral home.
For an online message of sympathy please go to www.millsfuneralhomes.com
Details

May 25, 1939 - May 17, 2014
LOWVILLE – Richard P. Bush, 74, life-long dairy farmer and beloved bus driver for over 50 years with Lowville Academy, died on Saturday, May 17th 2014, after being stricken at his home.
Richard was born in Lowville on May 25, 1939, the son of Ambrose M. and Alice Dauksza Bush. After graduating from Lowville Academy in 1957, he served in the U.S. Army Reserves at Fort Dix, NJ and at Pine Camp for the #479th Detachment.
On February 11, 1961, he married Sandra Kelley, daughter of the late Clarence and Ruth Kelley, at St. Stephen's Catholic Church in Croghan with Rev. Aquinas officiating. The couple made their home on Richard's family dairy farm as they raised their six children.
Richard formed Richard P. Bush & Sons Livestock Trucking with his sons, Joe and Benjamin and was a very active member in the community. He was an auctioneer for many auctions including the "Big Cheese" auction at the Lewis County Fair each year; he was a 4-H leader and volunteer for over fifty years; he and Sandy were hosts to the Agri-Business Days for three years; Richard received Senior Farmer Award in 1999 and received "Business Person of the Year Award" in 1995 from the Lewis County Chamber of Commerce. Richard also enjoyed calling Bingo at St. Peter's Catholic Church.
He held lifetime memberships with the Lowville Elks Club #1605; Croghan American Legion Post #1663; Order of the Eagles Club; Marine Corps League Lewis County Detachment #754; the Lowville Fish & Game Club and with the Lewis County Search & Rescue driving for many years. He was also a member of the Moose in Syracuse and the Denmark Grange.
Richard was a communicant of St. Peter's Catholic Church where a funeral mass
will be said at 10:00a.m. on Friday, May 23rd with Rev. Christopher Carrara, Pastor officiating. Military burial will follow in Lowville Rural Cemetery.
Family and friends may call on Thursday the 22nd from 3-7 p.m. at the Sundquist Funeral Home.
Memorials in Richard P. Bush's name may be made to: St. Peter's Catholic Church or to Lewis County Search & Rescue.
Richard is survived by his wife, Sandy and their six children: Joseph P. and Linette Bush, Lowville; Yvonne M. and Tim Albertson, Beaver Falls; Wanda J. Bush-Muncy, Copenhagen; Deborah B. and Wayne Woodruff, Copenhagen; Margaret B. Halladay, Lowville and Benjamin M. Bush, Lowville; 15 grandchildren; three great-grandchildren; sisters, Joan McVoy, Castorland and Nancy and Charles Warren, Russellville, AK and two nieces and two nephews.
He was recently predeceased by his brother-in-law Gerald McVoy.
To leave an on-line message of sympathy, please visit www.sundquistfh.com
Details
November 17, 1930 - May 13, 2014
Remsen- Raymond Hoffman, 83, a life resident of Remsen, husband of Marilyn, passed away on Tuesday, May 13, 2014 at St. Elizabeth's Medical Center, Utica.
Ray was born in Talcottville, a son of Clayton and Magdalene Shue Hoffman. He was raised in Remsen, and was a graduate of Remsen High School with the class of 1948. Ray had a milk trucking route from Remsen area farms, and he was also employed at the Dairy Lee Milk Plant in Remsen. Later he was the manager of Ray's Remsen Gulf Gas Station on Rt. 12. From 1970, Mr. Hoffman was employed as a mechanic and truck driver at Williams Oil Co. Remsen until he retired in 1995. After his retirement he was self employed operating Ray Hoffman's Fire Wood Co. at his residence on Old State Rt.12. On October 18, 1952, he was united in marriage with Marilyn Jones at St. Leo's Church in Holland Patent. Mr. Hoffman was a member of St. Ann's Church, Hinckley. At the present time he was a 64 year member of the Remsen Fire Department and for many years he served as Fire Department Mechanic. Ray greatly enjoyed watching NASCAR Races.
In addition to his wife, Marilyn, he is survived by a son, Terry L. Hoffman, Remsen, daughters, Brenda (Mickey) Carnright, Dawn E. Hoffman, all of Remsen; a son, Steven (Patricia) Hoffman, Remsen; and daughter, Sherry Evans and friend, Richard Corr, Boonville; seven grandchildren and 6 great grandchildren. He was predeceased by a grandson, Craig Carnright, in 2011.
His Funeral will be Monday at 1:00 P.M. at Trainor Funeral Home, Inc. 143 Schuyler St. Boonville, with interment in Fairchild Cemetery, Remsen. Calling hours are Sunday 1-4 p.m. at the funeral home. Memorial contributions may be made to Remsen Fire Department 9623 Main St. Remsen, NY 13438.
- See more at: http://www.trainorfuneralhome.com/obituary/Raymond-F.-Hoffman/Remsen-NY/1383362#sthash.tgGjDmrg.dpuf
Details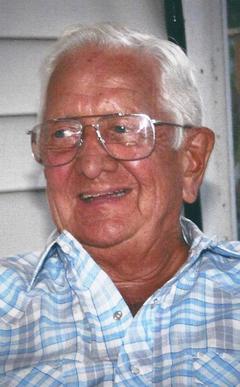 April 9, 1928 to May 18, 2014
LOWVILLE- Stanley A. Mathys, 86, of River Road, Lowville, died Sunday morning, May 18, 2014 at his home, under the loving care of his family.
A funeral service will be held on Thursday, May 22, 2014 at 2:00 p.m. at Iseneker Funeral Home, Inc., Lowville, with his son, Pastor Michael Mathys of Bible Believers Independent Baptist Church, Pine Hall, NC, officiating. A calling hour will be held on Wednesday evening, May 21, 2014 from 7 – 8 p.m. at Iseneker Funeral Home, Inc., Lowville. Burial will be at a later date in the Riverside Cemetery Annex, Beaver Falls, NY.
He is survived by his wife of over 63 years, Joyce; four children, Andy John Mathys and his wife Tippy of Walnut Cove, NC; Jennifer and Sandy Robbins of Amenia, NY; Michael and Linda Mathys of Winston-Salem, NC; Connie and Sandy Sizemore of Walnut Cove, NC; a sister, Grace Longtin of Texas; 14 grandchildren, eight great-grandchildren with one on the way; and two nieces, and a nephew. Mr. Mathys is predeceased by a sister, Nellie Mathys.
Stanley was born on April 19, 1928 in Croghan, NY, a son of the late Andrew J. and Mary Wickman Mathys. He graduated from Beaver Falls High School in 1946. On September 9, 1950, he married Joyce A. Yousey at the Evangelical United Brethren Church with Rev. Pusey officiating. Mr. Mathys was drafted into the U.S. Army, and served during the Korean War. After the war, he worked for J.P. Lewis for five years. Mr. Mathys went to work for Geigy in Ardsley, NY, moving his family to Yonkers, and later Brewster, NY. In 1971, he was transferred to Ciba-Geigy in Greensboro, NC. Mr. Mathys retired in 1985 as a chemist for Ciba-Geigy, and moved back to Lewis County.
Stanley was a member of Beaver River Memorial Post 1663, Croghan American Legion. He was a member of the Beaver River Fish and Game Club, and was a life member of the New Bremen Fish and Game Club. He enjoyed hunting, fishing and snowmobiling.
Condolences may be shared with the family at www.isenekerfuneralhome.com
Details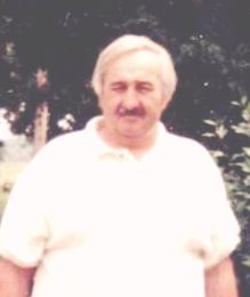 November 17, 1947 to May 17, 2014
LOWVILLE – Stanley B. Szewil, 66, died at his home on the Gardner Road on Saturday, May 17, 2014.
Born in Germany on November 17, 1947, the son of Teodor and Wadyslawa "Lottie" Cierniak Szewil, Stanley graduated from Lowville Academy in 1967.
He worked for Snyder construction in Rochester, for Snow-Belt Housing as a foreman, for Chartrand Electric and then started his own business, Stan's Electric. In his free time, Stanley enjoyed hunting and fishing. He was never married.
Stanley is survived by his mother Lottie; his brother John and wife Cheryl; his sister-in-law Helen Szewil, all of Lowville; four nieces, a nephew and two great nieces and two great nephews.
He was predeceased by his father Ted, who died June 20, 2006 and his brother Michael E. Szewil.
A funeral mass will be said on Tuesday, May 20th at 10:00 a.m. at St. Hedwig's Catholic Church with Rev. Sean P. O'Brien, Pastor of St. Joseph's Catholic Church in Boonville officiating. Burial will be in Martinsburg Cemetery.
Calling hours will be on Monday evening from 6-8 p.m. at the Sundquist Funeral Home.
To leave an on-line message of sympathy, please visit www.sundquistfh.com
We accept obituaries from Funeral Homes only. If you would like to have an obituary aired on The Moose and on this website, please tell the funeral director to e-mail or fax (315-376-8549) the obituary to us. The Funeral Director will be charged for any and all obituaries aired on The Moose and on this website. Obituaries are changed according to their length. The entire obituary will be aired during Today In the North Country (8:25AM, Mondays through Saturdays) the first day. A shorter version will air each day prior to the funeral.
Sorry, we do not accept any obituary announcements from anyone other than a funeral home. All obituary announcements received will run on WBRV-FM in Boonville, WLLG-FM in Lowville and on this website. Thank you for your cooperation.