Details
May 11, 1955 - November 21, 2014
Caroga Lake- Donna M. Denslow, 59, passed away suddenly on November 21, 2014. She was born on May 11, 1955 in Utica. She was the daughter of Donald and Marie Aluza Callahan of Whitesboro, NY.
Donna had a passion for crafting, Stephen King novels, and animals. She particularly loved her dogs, Casey and Oley. She raised poodles for many years.
She is survived by her husband, Thomas Denslow, her children: Eric Hahn, Amanda Denlsow, William Denslow, and Sabrina Dettmer, her stepdaughters, Dawn Croniser, Michelle Kieffer, and Danielle Denslow; her grandchildren: Aaron, Angela, and Brody; one brother Daniel Callahan, and his children Stacey, Erica, Sean, MaRissa , and Donald; and her caring friend, Brian Smith. She was predeceased by her parents, Donald and Marie Callahan, and her sister Dolores Callahan.
Services will be held on Saturday, November 29, 2014, at 1:00 pm at the Trainor Funeral Home, Inc. 143 Schuyler St. Boonville. Calling hours will be held from 11:00 am until the time of the service. Memorial contributions may be made to the Stevens-Swan Humane Society, 5664 Horatio Street, Utica, New York 13502.
- See more at: http://www.trainorfuneralhome.com/obituary/Donna-M.-Denslow/Caroga-Lake-NY/1455375#sthash.0gtharlF.dpuf
Details
June 26, 1951 to November 23, 2014
John J. Haile, 63, Boonville, passed away peacefully on Sunday, November 23, 2014 at Upstate University Hospital in Syracuse, New York following a brief illness.
John was born on June 26, 1951 in Potsdam, New York, the first of three sons, to John S. and Mary (Roberts) Haile. His early years were spent throughout central and eastern New York State. John graduated from Hendrick Hudson High School in Montrose, NY. He received his nursing degree from Dutchess Community College in Poughkeepsie.
John was an excellent provider for his family. His work as a registered nurse included Marcy Psychiatric Center, Walsh ICF, and Pinefield Children and Youth. He retired from Central New York Psychiatric Center in April 2010 after many years there.
A professed tertiary of the Secular Order of Franciscans, John loved making pilgrimages to shrines and places of worship. These sites brought him much strength and comfort throughout his life. He was a dedicated member of St. Joseph's Roman Catholic Church in Boonville, NY. John was a generous giver to those in need, quietly offering assistance to friends, family and strangers.
Surviving are his wife, Gail (Wood) Haile; his son, Daniel, of Rome, NY and his daughter, Claire, at the College of Saint Rose, Albany; John's brother, Arthur Haile, lives in Knoxville, Tennessee; brother, James T. Haile, lives in Raleigh, North Carolina; niece, Katie (Evans) Kleinhans and nephew James Haile are also in North Carolina. John was delighted at the arrival of his grandniece, Emma Kate Kleinhans earlier this year.
Calling hours will be Wednesday, November 26, 2014 from 2:00-7:00 p.m. at Mills Funeral Home, 301 Post Street, Boonville, NY.
John's Mass of Christian burial will take place Friday, November 28, 2014 at 11:00 a.m. at Christ Our Hope Parish, St Joseph's Church on Charles Street in Boonville with Fr. Donald Karlen officiating who is retired pastor of Christ Our Hope Church. Burial will take place at St. Peters Cemetery in Stillwater, New York (Saratoga County). Memorial gifts may be made to Christ Our Hope.
For an online message of sympathy go to www.millsfuneralhomes.com
Details
June 21, 1954 to November 21, 2014
Hawkinsville- Dewey R. Barrow 60, , of Hayes Road East, affectionately known as Randy, husband of Linda M. passed away suddenly on Friday, November 21, 2014, at his residence.
He was born in Constableville on June 21, 1954, a son of Dewey D. and Marjorie Rocker Barrow. He grew up in Port Leyden, Lyons Falls and Collinsville, attending South Lewis High School, later earning his GED. For many years Mr. Barrow was employed as a certified blaster for many construction companies in central New York. He retired four years ago due to injuries he received in a work related accident.
On February 2, 1985, Randy was united in marriage with Linda M. Yager in Port Leyden. After that the couple resided in Port Leyden, moving to their present home near Hawkinsville, in 1990.
Mr. Barrow was of the Catholic Faith. He was a member of the Boonville Rod and Gun Club, the Moose River Fish and Game Club and enjoyed hunting, fishing, camping and the outdoors.
In addition to his wife, Linda, Randy is survived by his children, Samuel and Christina Fruin, Lyons Falls, Jed and Janice Dosztan, Boonville, Ember Barrow and her fiancée Kevin Shoemaker, Chittenango, Brandon Barrow and his finance Leah Beadore, Boonville, Deanna Barrow and companion Chad Hertel, Boonville, Randi Lynn Barrow and companion, Hannah McConnell, Boonville. His greatest joy was spending time with his 8 grandchildren, Mitchell, Marcus, Madelyn Fruin, Levi and Garrett Dosztan, Brea, and Sophia Barrow, and Cayley Hertel; three sisters, Susan Scouten, Port Leyden, Susan (Rick) Mooney, Port Leyden, and Joan Fruin, Longs, SC. He was predeceased by a brother, Ronald Markum.
Calling hours are Wednesday from 4-7 p.m. at Trainor Funeral Home, Inc. 143 Schuyler St. Boonville, where a funeral will begin at 7 p.m. Memorial contributions may be made to Boonville Fire Co. Ambulance Fund P.O. Box 164, Boonville, NY 13309.
at: http://www.trainorfuneralhome.com/obituary/Dewey-R.-Barrow/Hawkinsville-NY/1454480#sthash.UyvsD8VZ.dpuf
Details
June 18, 1948 to November 20, 2014
LOWVILLE- William M. Stanton, 66, of State Route 12, Lowville, died Thursday evening, November 20, 2014 at his home.
A funeral service will be held at 11:00 a.m. on Wednesday, November 26, 2014 at Iseneker Funeral Home, Inc., Lowville, with Rev. Bruce W. Chapman, officiating. All are welcome to a gathering at the Lowville VFW immediately following the funeral service. Spring burial will be in Martinsburg Cemetery. Calling hours are from 2-4 and 6-8 on Tuesday, November 25, 2014, at the funeral home. Contributions may be made to a charity of one's choice.
He is survived by his wife of over 31 years, Becky; a son, Martin L. Stanton of Lowville, two daughters and a son-in-law, Amanda L. and Robert Denslow of Lyons Falls, Caitlin M. Stanton and her companion, Cory Tabolt, of Lowville, a granddaughter, Jasmine June Denslow; his parents, Lucian and Isabel Stanton of Lowville; 11 siblings and their spouses, Gregory Stanton of Lowville, Deborah and Richard Forsythe of Carthage, Gretchen and Thomas Lane of Turin, Rebecca and Domenic Bertoni of Sherburne, Mary Nisbet of Hornell, Rhonda and Richard Pancoe of Earlville, Vanessa and Shawn Brady of Adams, Eric, Angela, and Michael Stanton, all of Lowville, Shawn Stanton of Castorland, an aunt and uncle, Albina and Joseph Gyore; several nieces, nephews and cousins. He is predeceased by a brother, Timothy Stanton.
William was born on June 18, 1948 in Lowville, NY, a son of Lucian and Isabel Wieczerzak Stanton. He graduated from Lowville Academy and worked on the family farm. On June 4, 1983, he married Becky A. Hoch at the bride's parent's home in Martinsburg. He worked for Littlefield Farm in Watertown for several years before moving back to Lowville in 2000. After returning to Lowville, he worked for Demko Farm, Lowville until his retirement in 2010. He enjoyed hunting, especially with his son.
Condolences may be made online at www.isenekerfuneralhome.com
Details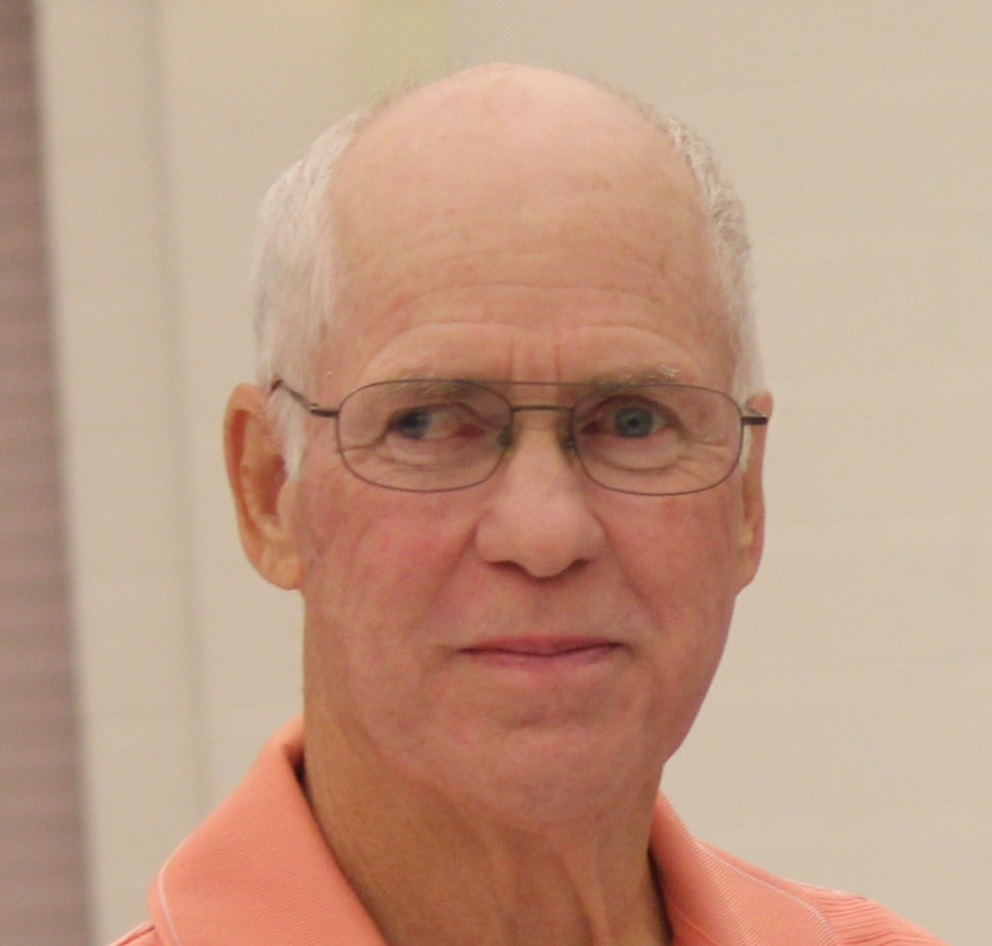 August 11, 1948 to November 21, 2014
TURIN- Thomas Lyle Wiedrick, 66, of East Road, husband of Cynthia, passed away at his residence on Friday, November 21, 2014, while under the loving care of his wife and Lewis County Hospice.
Tom was born in Lowville, on August 11, 1948, a son of Lyle C. and Lucy Jones Wiedrick. He grew up on West Main St. in Turin and was a life resident of the Turin area, graduating from South Lewis Senior High School, with the Class of 1968. On July 24, 1971, Tom was united in marriage with Cynthia Chizick, of Port Leyden, at St. Martin's Church, Port Leyden. After he graduated from high school, Tom was employed at Snow Ridge Ski Corp. in the Ski Patrol.
He was drafted into the Army on March 24, 1969 and departed for Vietnam on August 11, 1969, his 21st birthday. On December 8, 1969, while on patrol he sustained injuries that resulted in the amputation of both legs and the loss of sight in one eye. Among other medals he was awarded the Vietnam Service Medal Purple Heart and a Bronze Star for heroic achievement. Because of his drive and perseverance his injuries were not apparent to most people. He was a silent hero.
He spent 11 months in Valley Forge General Hospital for treatment of his injuries. Following his release from the hospital he attended Morrisville ATC.
Tom worked for a time at Snow Ridge Ski Corp. for the Boots and Boards ski shop and helping local farmers with their crops. In 1984, Mr. Wiedrick became the Town of Turin Superintendent of Highways, retiring after 20 years in 2004.
He coached the Turin Little League team for several years and was the Turin Volunteer Fire Chief. Tom enjoyed spending time at hunting camp, watching the Red Sox win, and following NASCAR.
Tom is survived by his spouse of 43 years, Cynthia; a daughter and son in law, Erica W. Myers and Michael Myers and their family, Meghan and Allison Myers, granddaughters, all of Ballston Spa, NY; a son and daughter in law, Bruce L. Wiedrick, and Denise Shannon Wiedrick and their family, Alexander Wiedrick, grandson and Casey Wiedrick, granddaughter, all of Bradford, VT; two brothers, Norman (Kathy) Wiedrick, Pueblo, CO, and David (Chuck) (Patricia) Wiedrick, Turin; three sisters, Rosalind Drager, Columbia, MO, Nancy (Ted) Simonds, Turin, and Jan (Duane) Bush, Wrightstown, WI; a brother in law, James (Joyce) Chizick, Lyndonville, NY, three sisters-in-law, Helen McHale, Port Leyden, Barbara (Paul) Mirabito, Norwell, MA, and Christine (Gary) Vollmar, Canandaigua, NY, and many nieces, nephews, great-nieces and great-nephews.
His Services will be Wednesday at 11:00 A.M. at Trainor Funeral Home, Inc. 143 Schuyler St. Boonville, with interment in the Spring at the convenience of the family in Turin Cemetery. Calling hours are Tuesday 4-8 p.m. at the funeral home. Memorial contributions may be made to Friends of Lewis County Hospice, Inc. P.O. Box 266 Lowville, NY 13367.
- See more at: http://www.trainorfuneralhome.com/obituary/Thomas-L.-Wiedrick/Turin-NY/1454427#sthash.djS2EAMf.dpuf
We accept obituaries from Funeral Homes only. If you would like to have an obituary aired on The Moose and on this website, please tell the funeral director to e-mail or fax (315-376-8549) the obituary to us. The Funeral Director will be charged for any and all obituaries aired on The Moose and on this website. Obituaries are changed according to their length. The entire obituary will be aired during Today In the North Country (8:25AM, Mondays through Saturdays) the first day. A shorter version will air each day prior to the funeral.
Sorry, we do not accept any obituary announcements from anyone other than a funeral home. All obituary announcements received will run on WBRV-FM in Boonville, WLLG-FM in Lowville and on this website. Thank you for your cooperation.