Details
August 21, 1954 to August 31, 2014
Port Leyden: Hugh E. Evans, 60, died Sunday at his home on North Street after a long illness and under the loving care of his family and Lewis County Hospice.
He was born in Ellenville, Aug 21, 1954, the son of Ernest and Jean Weber Evans. He lived in Port Leyden since early childhood and was a 1973 graduate of South Lewis Central School. He was emplyed as a millworker for Burrows Paper Mill, town of Lyonsdale until he retired due to his illness. He married Kathleen Faduski on Feb. 8, 1985 in Lyons Falls. He was a coach for South Lewis Merchant Babe Ruth League for 12 years and was a former member of the Port Leyden Fire Dept. He also played for the town team slow pitch softball league. He enjoyed hunting, and was a longtime fan of Syracuse basketball and Yankee baseball.
He is survived by his wife, Kathleen; one son Andrew at home; two step-daughters Anissa and Daniel Morak of Raeford, NC and Angie Kafka of Boonville and 5 step-grandchildren. He is predeceased by one brother Alan and his mother Jean Taft.
The funeral will be Thursday at 11:00 at Callaghan Funeral Home, LLC Port Leyden with Rev. Evan Zehr, Chaplin for Lewis County Hospice. Friends may call Wednesday from 4 until 7 at the funeral home. Burial will be in Port Leyden Cemetery. In lieu of flowers donations may be made in his memory to South Lewis Merchants Babe Ruth Baseball Team, PO Box 321 Turin, NY 13473; Friends of Lewis County Hospice, 7785 North State Street, Lowville, NY 13367 or the Port Leyden Fire Dept. PO Box 652 Port Leyden, NY 13433. A luncheon will follow the burial at the Port Leyden Community Center and food can be dropped off there after 8:30 am Thursday morning.
Details
December 19, 1935 to August 26, 2014
Forestport- Thomas A. Grower, 78, of Glenwood Place, husband of the late Irene, passed away after an automobile accident on Tuesday, August 26, 2014.

Tom was born in Forestport, on December 19, 1935, a son of Earle H and Maude Elliott Grower; he grew up in Forestport, where he graduated from high school, with the Class of 1955. From then until his honorable discharge in 1957, Mr. Grower served his country in the U.S. Army. On July 1, 1956, Tom married Laura Meadows, in Cambridge, MA.

After serving his country Tom and his wife relocated to Massachusetts, where he lived in Tewksbury, for many years. Later Tom and Laura were divorced. From 1962, until his retirement in 2002, Mr. Grower was employed as a letter carrier for the US Postal Service in Somerville, MA. In 2002, he moved to his present home in Forestport.

On October 6, 1984, Tom married Irene Brogna, in Tewksbury. She died on February 4, 2001.

Tom will be fondly remembered as being a person who loved and served his community and fellowman and for his quiet generous ways. Since returning to Forestport, he greatly enjoyed volunteering in maintenance tasks at the Forestport Ball Field on Dutch Hill Road, and at Beechwood Cemetery, Forestport. He was an honorary member of Forestport Fire Fighters, Inc. Tom was known for eating at diners throughout the North Country. He also loved fishing and being outdoors with nature.

He is survived by one daughter and son in law, Pauline Grower-Andris and Paul, Melbourne, Fla and one son, Michael T. Grower, Lowell, MA. He was predeceased by a daughter Maureen, at age 15, in 1974. Also surviving is a grandson, Thomas A. Grower, three step daughters, Debbie Devlin and son James, Jamie Macinanti, Sandy Melanson with children Kiley and Kasey and great granddaughter Aviana. Also surviving are brothers, James, Curtis, and sisters, Margaret "Peg", Marjorie "Marnie". He was predeceased by brothers, Franklin "Pee Wee", and William "Bill", Theodore "Ted", Philip "Skip", and by sisters, Marie, Vivian, Patricia, and Betty.

Friends and family are invited to attend a memorial gathering at the Forestport Presbyterian Church Fellowship Hall on Thursday Sept. 4th from 6pm till 8pm. Tom Grower will be laid to rest in Tewksbury MA. His arrangements are in care of Trainor Funeral Home, Inc. 143 Schuyler St. Boonville.

On-line message of sympathy at www.trainorfuneralhome.com

- See more at: http://www.trainorfuneralhome.com/obituary/Thomas-A.-Grower/Forestport-NY/1414708#sthash.IR6Eyl7a.dpuf
Details
October 6, 1924 to August 31, 2014
Boonville- Leola A. (Williamson) Dority, 89, a former resident of Boonville, Blossvale and Stanwix, widow of Stanley W., passed away on Sunday, August 31, 2014, at the Rome Center for Health and Rehabilitation, where she had resided since 2007.

She was born in Boonville, on October 6, 1924, a daughter of Alvah and Gladys Capron Williamson. She grew up on Jackson Hill Road, near Boonville, attending rural school, completing her education at Boonville Central School. On June 29, 1946, Leola was united in marriage with Stanley W. Dority in Boonville; after that the couple settled in Stanwix, where Stanley and his brother, Sherrill operated a gas station and garage for many years. In 1985, the couple moved to Blossvale, where they lived until moving to Kortenaer Village in Boonville, in 1989. Mr. Dority died on March 21, 1997.

While living in the Rome area, Mrs. Dority was a member of the Rome Assembly of God Church.

Mrs. Dority was a very gifted and talented cook and baker; her specialty was baking pies. She brightened the lives of many with her cooking talents and was employed as a cook and baker for Northern Lights Restaurant, Rome, for the Stanwix Men's Club and for the Stanwix Fire Department Ladies Auxiliary, of which she was also a member. She also enjoyed playing bingo and playing cards with her family members and with many of the residents at the Rome Center. Leola was gifted with a green thumb and enjoyed raising vegetables.

She is survived by three daughters, Rose Lighthall, Rome, Patricia Larrabee, Floyd, and Joyce Dority, Scio, NY. She was predeceased by a son, Walter, in January, 1959. Also surviving are twelve grandchildren, twenty great grandchildren; three brothers, Milton Williamson, Wallace Williamson, both of Constableville and Milford Williamson, Boonville; three sisters, Gloria Williamson, Boonville, Stella Moscicki, Hawkinsville and Shirley Angell, Rome. She was predeceased by two brothers, Gilbert Williamson, and Norman Williamson; and by three sisters, Velma Pickard, Betty Curtis and Hazel Poulin.

Her family wishes to extend a heartfelt note of thanks and appreciation to nurses, Kathy, Sarah and Tina, and the entire staff at the Rome Center for Health and Rehabilitation for the kind and compassionate care that was provided for Leola.

Relatives and friends are invited to attend graveside funeral services on Thursday at 11:00 A.M. at Boonville Cemetery, where Pastor Daniel Richter, of the Boonville United Methodist Church will officiate. There are no calling hours. Memorial contributions may be made to the Rome Center for Health and Rehabilitation, Resident Activities Department, 801 North James St. Rome, New York 13440. Her arrangements are in care of Trainor Funeral Home, Inc. Boonville.

For an on-line message of sympathy, or to share a memory of Leola, please go to www.trainorfuneralhome.com

- See more at: http://www.trainorfuneralhome.com/obituary/Leola-A.-Dority/Boonville-NY/1414706#sthash.lFtBJSxf.dpuf
Details
July 17, 1928
-
August 27, 2014
July 17, 1928
-
August 27, 2014
July 17, 1928
-
August 27, 2014
July 17, 1928 to August 27, 2014
Boonville- Doris V. Freeman, 86, of Third St., widow of Leigh J. Freeman, Jr. passed away on Wednesday, August 27, 2014, at Sunset Nursing & Rehabilitation Center, Boonville, where she had resided since February, 2014.

Affectionately known as "Dottie," she was born in Leighton, Alabama, on July 17, 1928, a daughter of LaVert and Pearl Jeffreys Looney. She grew up in Leighton, AL, where she graduated from Colbert County High School. After that she moved to Corpus Christie, Texas, where she met her husband, Leigh J. Freeman, who was serving his country in the U.S. Navy, stateside during the Korean Conflict. Dottie and Leigh were married in Corpus Christie, on January 20, 1952. After serving his country, the couple moved to Boonville, settling first on East Schuyler St. before moving to their present home on Third St. in 1959.

In the late 1950's the Freemans' established a floral business and greenhouse in Boonville, where Mrs. Freeman was employed as a floral designer. Later they phased out of that business when Mr. Freeman established his trucking and garbage collecting routes. Through the operation of that business, Leigh became known and fondly remembered as "Boonville's Friendly Garbologist." Mr. Freeman died on February 15, 2004.

Mrs. Freeman was a member of the First Presbyterian Church, Boonville. She enjoyed gardening, raising flowers and vegetables, and cooking using old family recipes from the south where she grew up.

Dottie is survived by one son, David Leigh Freeman, and his special friend, Arlene Gilbert, Forestport; and two grandsons, James Leigh Freeman and Thomas Michael Freeman, both of Forestport. She was predeceased by a daughter, Linda Leigh Freeman, on October 28, 1989. Also surviving is one brother, Frank (Jeanette) Looney, Leighton, AL; and three sisters, Jeanette Neal, Anniston, AL, Martha Tumlinson, Muscleshoals, AL, and her twin sister, Dora Tumlinson, Corpus Christie TX. She was predeceased by a sister, Nedra Bowen. Also surviving are two nephews, Craig Freeman and Steven Freeman, both of Boonville and a host of nieces and nephews in the south.

Her Funeral will be held on Wednesday, September 3, 2014 at 11:00 am at the First Presbyterian Church of Boonville. Interment will follow in Boonville Cemetery. There are no calling hours. Arrangements are in care of the Trainor Funeral Home, Inc. 143 Schuyler Street, Boonville. Memorial contributions may be made to the Boonville Fire Co. Ambulance Fund, P.O. Box #164, Boonville, NY 13309.
- See more at: http://www.trainorfuneralhome.com/obituary/Doris-V.-Freeman/Boonville-NY/1413934#sthash.KCh4oTy5.dpuf
Details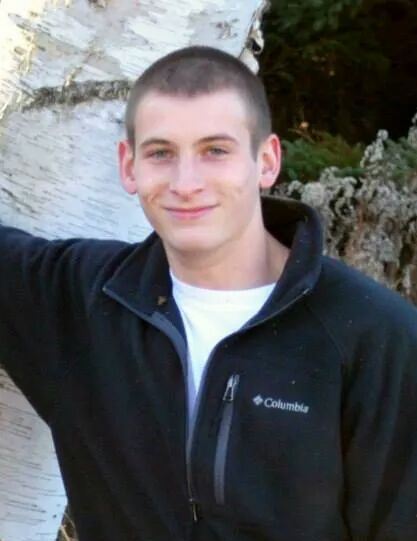 February 25, 1994 to August 26, 2014
Port Leyden- Mitchell M. Mashaw, 20, passed away on Tuesday, August 26, 2014, as a result of injuries sustained from a motorcycle accident.
Mitchell was born on February 25, 1994 in Utica, a son of Scott A. Mashaw and Tessa Ferguson Greene. He was raised in Port Leyden, where he attended school. While in grade school he enjoyed many extracurricular activities including farm-team and little league baseball, flag football, basketball, AYSO soccer, karate, cub scouts and boy scouts, he also enjoyed racing Jr. dragsters. At the age of 13, Mitchell discovered his love for animals, and began working part time on the Rhodes Farm in Turin. While in high school he attended BOCES, where he took classes in forestry. Mitchell was a member of the South Lewis High School Graduating Class of 2012.
Mitchell was currently attending MVCC, where he was eight credits away from receiving his Associates Degree in General Studies. Since 2011 until the present time, he was employed on the Louis Bodnar Farm in Turin, and also enjoyed his part time work for the railroad, where he repaired track around the north country.
Mitchell very much enjoyed riding his dirt bike and motorcycle, and took pride while behind the wheel of his diesel truck. Spending time with his friends and swimming at Agers Falls was a highlight of every summer.
Mitchell is survived by his mother and step-father: Tessa (Brian) Greene, Port Leyden, his father: Scott Mashaw, Boonville, his sister: Mariah Mashaw, Port Leyden, his maternal grandmother: Rebecca Fahey and her companion Kelly Simpson, his maternal grandfather: David Ferguson, Constableville, his paternal grandmother: Cherie Mashaw, Port Leyden, his maternal great-grandmother: Ellen "Eileen" Harvey, Port Leyden, his aunts and uncles: Heather (Ryan) Brown, David (Misty) Ferguson, Logan Ferguson, Shaina Ferguson, and Christie (Raymond) Hastwell. Mitchell was looking forward to the birth of his first niece, Hayven. He is also survived by his cousins Morgan, Ray, Mallorie, Cooper and Tucker; and his beloved girlfriend Chrissy Wendt, and many close friends. He was predeceased by his paternal grandfather Howard Mashaw, his great-grandfathers: Jesse Harvey and Lawrence Moshier.
Funeral Services will be held on Saturday, August 30, at 10:00 am at St. Martin's Church, Port Leyden. Interment will follow in Calvary Cemetery, Port Leyden. Calling hours will be held on Friday from 1-3 pm and 6-8 pm at the Trainor Funeral Home, Inc. 143 Schuyler St. Boonville. As Mitchell loved animals, memorial contributions may be made to the Lewis County Humane Society, P.O. Box #682, Lowville, New York 13367.
- See more at: http://www.trainorfuneralhome.com/obituary/Mitchell-M.-Mashaw/Port-Leyden-NY/1413611#sthash.RYqzkTZz.dpuf
We accept obituaries from Funeral Homes only. If you would like to have an obituary aired on The Moose and on this website, please tell the funeral director to e-mail or fax (315-376-8549) the obituary to us. The Funeral Director will be charged for any and all obituaries aired on The Moose and on this website. Obituaries are changed according to their length. The entire obituary will be aired during Today In the North Country (8:25AM, Mondays through Saturdays) the first day. A shorter version will air each day prior to the funeral.
Sorry, we do not accept any obituary announcements from anyone other than a funeral home. All obituary announcements received will run on WBRV-FM in Boonville, WLLG-FM in Lowville and on this website. Thank you for your cooperation.