Details
January 27, 1931 - June 23, 2015
West Leyden – Kermit Klingbail, age 84, of Osceola Road, passed away peacefully on June 23, 2015, after a lengthy illness.
Born in Ripon, WI, Kermit was the son of the late Edward F. and Frieda Klingbail. He graduated from Ripon High School and Ripon College, and then attended the University of Wisconsin at Madison. He married his college sweetheart, Joyce Brownworth, in 1957.
A pioneer in the computer industry, Kermit began his career in 1956, as a programmer for the AC Sparkplug Division of GM in Milwaukee, WI. He then worked for Space Technology Labs in El Segundo, CA, General Electric in Syracuse and Informatics, Inc., in Rome, NY. He especially enjoyed the latter part of his career with PAR Technology, for whom he worked on special projects in Nevada, New Mexico and Florida. Following his retirement, he was excited to start his own company, Klingbail Enterprises, LLC, where he worked with his son, Ian, to provide logs, lumber and firewood. He also enjoyed getting to know people from the Town of Lewis during his tenure as Town Assessor.
Kermit had many other interests and hobbies. He enjoyed camping, hiking, canoeing and kayaking, taking great pride in winning 2nd place in the Hudson River White Water Derby in a double kayak with his wife, Joyce. He was a ham radio and photography enthusiast. He also looked forward to pistol shooting, hunting, and motorcycling. He was an avid skier, a 20-year member of the National Ski Patrol, and he served as the Patrol Leader for two years at Snow Ridge in Turin, NY. He also enjoyed participating in political banter with friends and family members.
Kermit was predeceased by his parents, his brother (Edward, Jr.) his sister (Joyce Haff) and his brother-in-law (Vernon Brownworth). He is survived by his wife Joyce, son Ian (Joan) Klingbail, daughter Tracy (Brian) Rice, granddaughters Emily (Ryan) Bornt and Elaine (Elroy) Moore, niece Jenny (David) Lee, sister-in-law Karen Brownworth and her sons Steve, Greg and Roger. The following great grandchildren brought him many smiles: Miles and Lydia Bornt, and Eli, Abigail, Isaac, and Evelyn Moore.
Arrangements are made through the Trainor Funeral Home in Boonville, but in keeping with Kermit's wishes, there will be no calling hours. There will, however, be a celebration of his life which family members will announce at a later time. His family is grateful for the comfort that comes from knowing how many people cared for Kermit and whose lives were made better by having met him. Kermit's family expresses deep gratitude to his doctors as well as the caregivers from Mohawk Glen Dialysis Center who were so compassionate and dedicated throughout Kermit's illness. Contributions in Kermit's memory may be made to the Lewis County Humane Society, P.O. Box #682, Lowville, New York 13367.
- See more at: http://www.trainorfuneralhome.com/obituary/Kermit-Klingbail/West-Leyden-NY/1521517#sthash.ULfnxDw4.dpuf
Details
May 25, 1921 - June 14, 2015
Boonville- Clara B. Pfendler, 94, of East Schuyler St., a former resident of Forestport and widow of Arthur, passed away at her residence on Sunday, June 14, 2015, while under the loving care of her family and hospice.
She was born in Rome, on May 25, 1921, a daughter of Jacob and Elizabeth Throne Clark. Clara grew up in Rome, where she received her education. On January 10, 1939, Clara was united in marriage with Arthur L. "Fritz" Pfendler, in Boonville. Later Mr. Pfendler served in the U.S. Army in WWII, and after his honorable discharge the couple settled in Forestport, where they lived for many years before moving to Boonville in the 1960's. Mrs. Pfendler was employed at Melee Mfg. Co. Utica, later for many years she was employed as a machine operator at Abelove Laundry Co. Utica, retiring in 1983. Thereafter she was employed in the Laundry department at Sunset Nursing Home, Boonville. Mr. Pfendler died on January 9, 1991.
Clara was a member of the First Baptist Church of Boonville. She was a social person who enjoyed visiting and attending social functions with her sister Ann. She also enjoyed doing cross word puzzles. Clara was an associate member of the Charles J. Love Post American Legion.
She is survived by two daughters, Nila (Clifford) Gerling, Utica, and Linda Wagner, Ocala, Fla; four sons, Arthur "Scott" (Helen) Pfendler, Remsen, Russell (Janice) Pfendler, Boonville, Jerry Pfendler, Boonville and Richard (Diane) Pfendler, Woodgate, She was predeceased by a daughter Sylvia Schmelzle, and by a son, Dale, and by a son, Ronald and by a daughter Jacqueline, who both died in infancy. She is also survived by many grandchildren, great grandchildren and great grandchildren and by one sister, Ann Mooney, Boonville. She was predeceased by two great grandchildren, Bobbi and Stephanie Wagner, and by her siblings, Barney F. Clark, Gladis M. Clark, Gordon J. Clark, Minnie May Clark and Billy Clark.
Her funeral will be held on Thursday, June 18, at 11:00 am at the Trainor Funeral Home, Inc., 143 Schuyler St. Boonville. Interment will be held privately in Boonville Cemetery. Calling hours will be held on Thursday from 9:00 am until the time of the service. Memorial contributions may be made to Hospice & Palliative Care, Inc. 4277 Middle Settlement Road, New Hartford, NY 13413.
- See more at: http://www.trainorfuneralhome.com/obituary/Clara-B.-Pfendler/Boonville-NY/1517732#sthash.m4xQ5xdR.dpuf
Details
August 14, 1941 to June 5, 2015
Rome - Albin M. Rucki, Jr, age 73, of Rome, passed away peacefully on June 5, 2015 after a courageous battle with multiple sclerosis.
Albin was born in Rome on August 14, 1941 to the late Albin Sr. and Belvina Belewich Rucki. He graduated from Boonville Central School. After school, Albin proudly served his country as a member of the United States Army where he was station at Ft. Belvoir, VA. On July 3, 1965, he was united in marriage to the former Sheila Sweeney. Albin worked as NYS Trooper and later retired from the U.S. Postal Service.
Albin was an avid Yankees and Syracuse basketball fan. He enjoyed golfing and was a member of the Rucki's Duffers league at the Utica Post Office.
Albin is survived by his loving wife of 50 years, Sheila; four daughters and sons in law, Karen and Steven Farr of Whitesboro, Diane and Timothy Hodge of Mississippi, Robin and Timothy Hellinger of Vernon, and Michelle and Matthew Whelan of Rome; eight grandchildren, Kevin and Lauren Farr, Kenneth McCullough and Zoe Hodge, Michael and Aimee Hellinger, and Drew and Wesley Whelan; two sisters, Sandra Jeroszko and Virginia Rossiter; and a close family friend, Albert Backer.
Funeral services will be held on Wednesday from the Barry Funeral Home at 10:15 AM and a Mass of Christian Burial will be held at 11 AM at St. Paul's Church, with the Rev. Robert Kelly officiating. Burial will be in Evergreen Cemetery.
Relatives and friends may call at the funeral home on Tuesday from 4 to 7 PM.
Memorial contributions may be made to the Wounded Warrior Project, 4899 Belfort Rd, Suite 300, Jacksonville, FL 32256.
Please offer online condolences at www.BarryFuneralHome.com
Details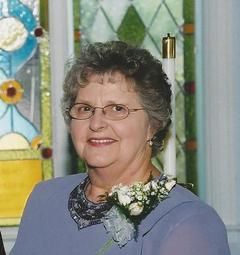 December 23, 1932 to June 12, 2015
LOWVILLE – Carol J. Peterson, 82, formerly of Dewitt Street, passed away Friday afternoon at Lewis County General Hospital.
A funeral mass will be said at 11:00 a.m. on Monday, June 15, 2015 at St. Peter's Catholic Church, Lowville, with Rev. Christopher Carrara, Pastor, officiating. Burial will be in Lowville Rural Cemetery. Calling hours will be held Sunday, June 14, 2015 from 4 – 7 p.m. at Iseneker Funeral Home, Inc., Lowville. Contributions may be made in her memory to St. Peter's Church, 5439 Shady Ave., Lowville, NY 13367 or a charity of one's choice.
She is survived by four children and their spouses, Jerry M. and Patricia Peterson of Rochester; JoAnn and Paul Bartschat of Frankford Township, N.J.; Jacqueline and Frank Archer of Lowville; Dr. Jill C. Peterson of West Monroe, N.Y.; seven grandchildren, Heather and Todd Peterson, Brandon and Nicole Bartschat, Bethany Archer, Andrew and Jacob Raehm; nieces, nephews, and many cousins, including Sister Beverly Jones of Rochester. She is predeceased by a daughter, Jan M. Peterson, who died November 24, 1973; her husband, Robert M. Peterson, who died June 18, 2011; and by a brother, Jerry Richards.
Carol was born on December 23, 1932 in Lowville, a daughter of the late Reginald and Bertha Sullivan Richards. She graduated from Lowville Academy and also graduated from CCBI in Syracuse. She worked for the Lewis County Highway Department before her marriage.
On April 19, 1952, she married Robert M. Peterson at St. Peter's Rectory in Lowville, with Monsignor John Hogan officiating. Together with her husband, the couple took over the Peterson family farm, and owned and operated Pine Gulf Farm until their retirement in 1994, when they moved to Dewitt Street. Mrs. Peterson worked for the Lewis County Sheriff's Department as a court attendant at the Lewis County Courthouse.
Mrs. Peterson was a communicant of St. Peter's Catholic Church, Lowville, where she was active with the St. Peter's Choir, and taught CCD for many years. She was an active member of the Lewis County General Hospital Auxiliary. Years ago, she served over 25 years on the Lowville Academy Board of Education. Carol also served on the Board of Directors for Lewis County Cooperative Extension, and Lewis County Farm Bureau. Carol was a breast cancer survivor and lived her life to the fullest. She loved her pets, music, playing cards and spending time with her family, especially her grandchildren. Carol always put everyone else first, she will be greatly missed by all.
Condolences may be shared online at www.isenekerfuneralhome.com
Details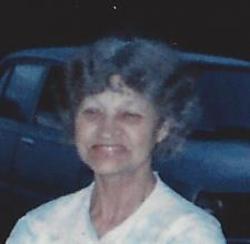 September 16, 1928 - May 16, 2015
Woodgate- Eleanor D. Moon, 86, of Bear Creek Road passed away May 16, 2015 at St. Luke's Hospital.
She was born on September 16, 1928 a daughter of George and Leona Fallon Moon. In September of 1947 Eleanor married Eldridge Griffith Moon. They resided and raised their family in Woodgate . When her children were young Eleanor was an awesome homemaker raising her family close to nature, growing a large garden and taking extended family camping trips and even deer hunting in the fall. Later in life she worked at Sargeant's Stool Co., Sunset Nursing Home and her favorite job was at Woodgate Library, where she worked from 1979-2009. She was treasurer of White Lake Aid Society and White Lake Cemetery. She also liked to play the piano at Woodgate Chapel and would play the organ at Woodgate School functions.
She is survived by two sons and daughters-in-law, Keith A. and Jeanne Moon, Fairbanks, AK. And Kevin C. and Mary Ellen Moon, Woodgate; grandson, Jared T. Moon, Woodgate and fiancé Corrine Seeley, Remsen; two great grandsons, Hunter Matthew Lawrence Moon and Caden Alexander Willis; two brothers and sister-in-law, Jim and Donna Moon, Woodgate and George Moon Jr., Naples, NY and a sister and brother-in-law, Beverly and Robert Toulouse, Ca. Eleanor was predeceased by her parents, sister, Kathy in 1977, husband Eldridge in 2000 and two coffee mates, Winnie McNeely and Barbara Scott.
Funeral services will be held Saturday, May 23, 2015 at 12:00 p.m. at Mills Funeral Home, 301 Post Street, Boonville. Calling hours will be held from 11a.m. – 12 p.m. prior the service. Burial will be in White Lake Cemetery. Memorial donations can be made to the Woodgate Library.
For an online message of sympathy please go to www.millsfuneralhomes.com
We accept obituaries from Funeral Homes only. If you would like to have an obituary aired on The Moose and on this website, please tell the funeral director to e-mail or fax (315-376-8549) the obituary to us. The Funeral Director will be charged for any and all obituaries aired on The Moose and on this website. Obituaries are changed according to their length. The entire obituary will be aired during Today In the North Country (8:25AM, Mondays through Saturdays) the first day. A shorter version will air each day prior to the funeral.
Sorry, we do not accept any obituary announcements from anyone other than a funeral home. All obituary announcements received will run on WBRV-FM in Boonville, WLLG-FM in Lowville and on this website. Thank you for your cooperation.