Details
November 13, 1932 to May 7, 2014
LOWVILLE- Robert N. Bailey, 81, Tillman Rd., died Wednesday at his home while under the care of his loving family and Lewis County Hospice.
Bob was born in Cameron NY November 13, 1932 to the late George and Ruby Baily of Bath NY. He graduated from Bath High School at the age of 15. He went back to school until he was old enough to enter the US Air Force on January 5, 1951. He served his country until 1958 and was a Korean War veteran.
After the military, he attended the Forestry Program at Syracuse University. He began his career as a Department of Environmental Conservation Forest Ranger in 1959 in Hornell, NY. While in Hornell, he organized the Bailey's Rangers, a group of young men trained to fight forest fires. He advanced to the rank of Regional Forest Ranger and moved to Lowville, NY retiring in 1991.
He was a member of the Lewis County Search and Rescue for 15 years as an Advanced EMT, a leader of the Blue Fox search team, member of the New Bremen Fire Department and a Boy Scout leader.
Bob is survived by his children, Ellon and Michael Grunert, Bonnie and John Kirch, Warren and companion Diane Kimball, and Willard and Rachel. He also has a brother Norman(Doug) and Carloyn, six grandchildren, 16 great grandchildren and a great- great grandchild.
He enjoyed hunting, fishing, gardening and loved nature. He will be greatly missed by his family, friends and those who knew him.
Memorial donations may be made to Friends of Lewis County Hospice.
His funeral will be held Wednesday May 14 at 10AM at the Adirondack Funeral Home, Croghan with Rev Evan Zehr officiating. Burial with military honors will be in the New Bremen Rural Cemetery. Calling hours will be Tuesday from 4-7PM at the funeral home. Online condolences may be made at www.adirondackfh.com
Charitable donations may be made in Robert's memory to the following organization:
Friends of Lewis County Hospice
PO Box 266 Lowville, NY 13367
To leave an on-line message of sympathy, please visit www.adirondackfh.com
Details
Relatives and friends are invited to attend graveside services for Stanley K. Lisowski on Monday, May 5, at 10:00 AM in Boonville Cemetery. The Charles J. Love Post #406 American Legion, Harland J. Hennessey Post #5538 VFW and the Tun Tavern Leathernecks Det. #961 of the Marine Corps League will render Military Honors. Mr. Lisowski, a veteran of the Korean Conflict passed away on January 2, 2014. Arrangements are in care of the Trainor Funeral Home, Inc.
Details
August 4, 1931 to April 28, 2014
BRANTINGHAM- A graveside service with Military Honors for Franklyn I. Lasher Jr., 82, will be at 3:30 p.m. on Wednesday, April 30, 2014 at Brantingham Cemetery.
There will be no calling hours or funeral. Contributions may be made in his name to a charity of one's choice.
Frank died on Monday April 28, 2014 at Sunset Nursing Home, Boonville.
He is survived by his wife, Barbara.
He was born on August 4, 1931 in Albany, NY, a son of the late Franklyn I. and Blanche Hitt Lasher. Frank graduated from Lower Merion High School in Pennsylvania and St. Lawrence University with a B.S. in Psychology and then enlisted in the U.S. Navy, serving from 1953-1956 and then the Naval Reserves.
He married Barbara Ann Warren on August 4, 1973 in Dushore, PA. He worked for Mobile Sacony in Philadelphia, PA and NY, NY then Quaker State, until his retirement in the mid 1980's. The couple moved to Brantingham on July 31, 1993. He loved camping, hunting, fishing and enjoyed meteorology.
Arrangements are with Iseneker Funeral Home Inc., Lowville. Condolences may be made online at www.isenekerfuneralhome.com
Details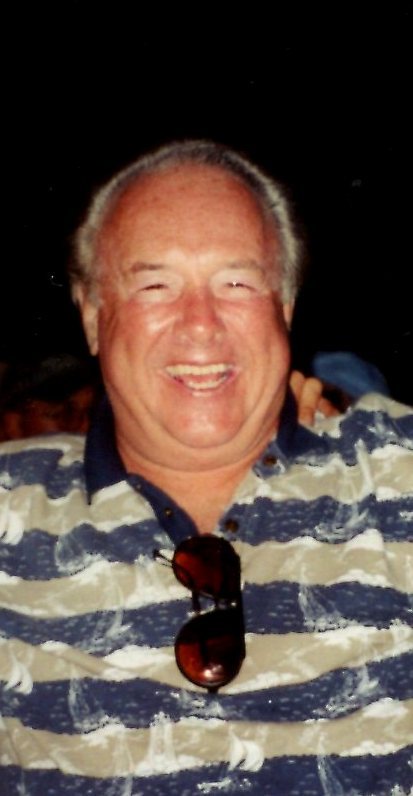 April 2, 1934 to May 1, 2014
Town of Lee- James W. Gillen, 80, of the Town of Lee, Brantingham Lake and New Smyrna Beach, Fla, passed away on Thursday, May 1, 2014, at St. Elizabeth's Medical Center, Utica.
He was born in Collinsville, on April 2, 1934, a son of Francis and Laura Weiss Gillen. Jim grew up in Boonville and on Rt. 26, West Leyden; he graduated from West Leyden Central School with the Class of 1952. While in high school, he excelled at playing Basketball. From 1954, until his honorable discharge in 1956, Mr. Gillen served his country in the U.S. Army, stationed in Germany and in California, during the Korean Conflict. For over thirty years Mr. Gillen was a life insurance agent for Prudential Life Insurance Co. of Rome, retiring in 1993. Since the 1940's Mr. Gillen had spent much time at Brantingham Lake; for many years until the present time he was the owner of Gillen Rental Cottages at Brantingham Lake. In June, 1973, Jim was married to Linda Anderegg. She died on March 1, 2008. Mr. Gillen was a member of St. Joseph's Church, Lee Center, Rome Elks Lodge # 96, Lee Center American Legion; he greatly enjoyed boating on Lake Delta, Brantingham Lake, and in Florida; he was a member of Lake Delta Yacht Club and Griffiss Ski Club. For many years, until the age of 77, Jim was an avid skier. He was a long time member of Woods Valley Ski Area Ski Patrol and he also enjoyed skiing at Snow Ridge Ski Area in Turin.
He is survived by one son and daughter in law, James W. and Vicki Gillen, Brantingham Lake; three sisters and two brothers in law, Mary and Donald Shue, Sherry Smith, all of Boonville, Barbara and Mark Kovach, Brantingham Lake; four brothers and two sisters in law, John and Catherine Gillen, Lakewood CO, Douglas Gillen, Beaver Falls, Michael Gillen, CO and Patrick and Lori Gillen, Brantingham Lake; a sister in law, Lorraine Gillen, Rome; a brother in law and his wife, Carl and Elaine Anderegg, Lee Center and a nephew and his wife, Jason and Megan Anderegg, Ava, a niece and her husband, Karen and Brad Rowland, Lee Center. He was predeceased by two brothers, Dennis, in 2013, Robert, in 1971 and by a sister in law, Kathy Gillen, in 2013.
A Mass of Christian Burial will be celebrated by Rev. Sean Patrick O'Brien, on Tuesday at 9:00 A.M. at St. Joseph's Church, Boonville, with interment to follow in Brantingham Cemetery. Calling hours are Monday 4-7 p.m. at Trainor Funeral Home, Inc. 143 Schuyler St. Boonville. Memorial contributions may be made to the 3 G Fire Company, Glenfield, NY 13343.
For an on-line message of sympathy, or to share a memory of Jim, please go to www.trainorfuneralhome.com
- See more at: http://www.trainorfuneralhome.com/obituary/James-W.-Gillen/Brantingham-Lake-NY/1378633#sthash.uMvGPbPk.dpuf
Details
July 4, 1941 to April 26, 2014
Boonville- Eugene T. Hendrickson, 72, of Erwin St., affectionately known as Gene, husband of Dianne, passed away suddenly on Saturday, April 26, 2014, at St. Elizabeth's Medical Center, Utica.
He was born in Penfield, NY, on July 4, 1941, a son of Leonard O. and Dorothy M. Verhage Hendrickson. Gene grew up in Penfield, where he graduated from high school. Thereafter he furthered his education at Buffalo State, where he earned his bachelor degree in 1965, and his master's degree in 1971. On August 28, 1965, Gene was united in marriage with Dianne F. Terry, at St. John's Catholic Church, Spencerport, NY. In September, 1965, the couple moved to Boonville, where they have since lived.
From 1965, until he retired in 1997, Mr. Hendrickson was a Junior High Industrial Arts Teacher at Adirondack Central School, Boonville. In recognition of his outstanding teaching ability, in 1986, Gene was selected to receive the Teacher of the Year Award from the Mohawk Valley Technology Association, and organization that he is currently a member of. The game of Golf, and Gene, were inseparable with each other. Many years ago he taught himself the sport of golf and for 38 years he served as coach of the varsity Golf Team at Adirondack High School. He simply reveled in coaching his teams, and helping scores of others perfect their Golf skills. He was highly respected by all in the sport of Golf throughout New York State. Mr. Hendrickson was a member of St. Joseph's Church, Boonville, where he was currently serving as a Eucharistic Minister. He was a long time member of Boonville Council Knights of Columbus # 2195, where he was the current financial secretary and a Past Grand Knight. He was also a member of the Boonville-Oneida Co. Fair Association. Gene participated in the Monday Night Golf League at Alder Creek Golf Course, the Thursday Night Men's Golf League and the Thursday Morning Senior Men's Golf League, all at Woodgate Pines Golf Course, Boonville. He also enjoyed cross country skiing. Most of all, Gene loved his wife of 48 years, Dianne, and his children and grandchildren and spending time with his family.
In addition to his wife, he is survived by one son and daughter in law, Brian E. and Sharon Hendrickson, Wyckoff, NJ; two daughters, and one son in law, Kristine, Newport, RI, and Maria (Tonny) Navarro, Cos Cob, CT; and six beloved grandchildren, Nick, Abby, Brayden, Ayden, Emerson and Anthony; two brothers, Robert (Judy), and James; and one sister, Kathleen Boddy, all of Penfield, and several nieces and nephews.
His Funeral will be Tuesday at 10:00 A.M. at Trainor Funeral Home, Inc. 143 Schuyler St. Boonville, followed by a Mass of Christian Burial at 11:00 at. St. Joseph's Church, Boonville, where Rev. Sean Patrick O'Brien, pastor will officiate. Interment will be in St. Joseph's Cemetery, Boonville. Calling hours are Monday 1-4 & 6-9 P.M. at the funeral home. Boonville Council Knights of Columbus # 2195 will meet in a group at Trainor Funeral Home, for services on Monday at 7:30 P.M.
In lieu of Flowers memorial contributions may be made to a Golf scholarship fund to be established at Adirondack Senior High School, C/O Adirondack Central High School 8181 State Rt. 294, Boonville, NY 13309, or to the American Heart Association 120 Lomond Court Utica, NY 13502.
- See more at: http://www.trainorfuneralhome.com/obituary/Eugene-T.-Hendrickson/Boonville-NY/1377025#sthash.lOLEVLJQ.dpuf
We accept obituaries from Funeral Homes only. If you would like to have an obituary aired on The Moose and on this website, please tell the funeral director to e-mail or fax (315-376-8549) the obituary to us. The Funeral Director will be charged for any and all obituaries aired on The Moose and on this website. Obituaries are changed according to their length. The entire obituary will be aired during Today In the North Country (8:25AM, Mondays through Saturdays) the first day. A shorter version will air each day prior to the funeral.
Sorry, we do not accept any obituary announcements from anyone other than a funeral home. All obituary announcements received will run on WBRV-FM in Boonville, WLLG-FM in Lowville and on this website. Thank you for your cooperation.