Details
June 13, 1951 to July 18, 2014
Boonville- Garry F. Seelman, 63, of the Stuckie Road passed away on July 18, 2014.
He was born in Constableville, NY on June 13, 1951, a son of Harold and Dorothy Dean Seelman. He grew up on the family farm on Stuckie Road and graduated from West Leyden High School in 1969. He served in the U.S. Army in Germany from 1970 to 73. Garry was employed at Boonville division of Ethan Allen for 24 years until the plant closed in 2004.
Surviving are his close friend, Clifford Oberriter, Boonville; two brothers and sisters-in-law, Harold and Debbie Seelman of Forestport and Robert and Kathleen Seelman, Boonville; two sisters, Eileen Seelman of Maryland and Elizabeth Havener of Clinton, NY; nieces, nephews and his canine companion, Ellie May.
In keeping with Garry's wishes there will be no funeral or calling hours. Memorial contributions may be made to Huntingtons Disease Society of America, Upstate N.Y. Chapter, P.O. Box 25237, Rochester, NY 14625. For an online message of sympathy go to www.millsfuneralhomes.com. Mills Funeral Home, Boonville are handling the arrangements. In keeping with Garry's wishes there are no calling hours or funeral.
To leave an on-line message of sympathy, please visit www.millsfuneralhomes.com
Details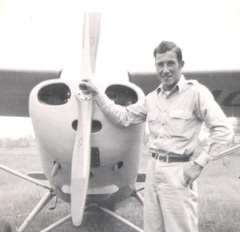 February 21, 1925 to July 13, 2014
George A. Kuntz,89, passed July 13, 2014 at the Lewis County Nursing and Rehabilitation Center where he was a resident.
A funeral service will be 11a.m. Thurs., July 17 at the Iseneker Funeral Home, Inc., Lowville. There will be no calling hours.
Burial with military honors will follow in Beaches Bridge Cemetery.
Born on February 21, 1925 in Ebervale, PA, son of George J. Kuntz and Mary T. Lenhart, he graduated from Lowville Academy and attended Paul Smiths Signal Corps.
He entered the US Navy on April 17, 1943 and served with the Navy Sea Bees during WWII. He was one of the first at Camp Perry, VA and Fl to train the Navy Seals. He served in Saipan and Okinawa. He was honorably discharged on December 30, 1945 as a Carpenter's Mate Third Class, receiving the Asiatic Pacific Medal, WWII Victory Medal and American Theater medal.

Following the service he worked at General Electric in Syracuse. Me married Norma J. Townsend of Syracuse in Florida. The couple then resided in Glenfield where they operated the family farm on the Wetmore Road for several years. He and his wife owned and operated the Hitching Post Bar & Restaurant in Watson for 9 ½ years during the late 1960's and he worked as a carpenter for various companies, retiring from Kiewit Eastern.
He enjoyed hunting, fishing, camping, flying his own plane, traveling and spending time at Todd and Chris's camp in the summer.
He was a Charter and Life Member of the Lewis County VFW Memorial Post #6912 where he was the first Quartermaster and member of the Lowville American Legion Post #162.

Among his survivors are two daughters, Christine of Lowville and his son in law,Todd Lyndaker, Croghan, Janet and John Widrick, Glenfield, 10 grandchildren, 10 great grandchildren,1 great great grandchild, nieces and nephews.
A son, George R. Kuntz and his wife Norma passed before him.
In lieu of flowers donations may be made to the Lowville VFW or any other Veteran Organization.
Chris would like to extend her deep appreciation to Todd and Tammy for being with her during her father's final days. Your love and support meant more than you could imagine. Thank you to all the visitors, nurses and staff at the nursing home we are so grateful for your services.
Online condolences may be made at www.isenekerfuneralhome.com
Details
August 20, 1916 to July 9, 2014
West Leyden- Norbert W. Wilbert, 97, a long time resident of Fish Creek Road, husband of the late Freda, passed away on Wednesday, July 9, 2014, at Sunset Nursing & Rehabilitation Center, Boonville, after a short illness.
He was born on in West Leyden, August 20, 1916, a son of William W. and Anna Kirk Wilbert, and grew up at the Wilbert homestead on the Osceola Road near West Leyden. Norbert graduated from West Leyden Central School with the Class of 1934.On July 25, 1942, he was united in marriage with Freda Cihocki, at St. Peter's & Paul's Church, Fish Creek. Thereafter the couple settled on the former Benjamin Nellenback farm on the Fish Creek Road in the Town of Lewis. The Wilbert's operated this farm until 1972, when they sold this, however, continued to operate the Wilbert Christmas Tree Farm. For many years the couple grew, trimmed and sold Christmas Trees, both locally and shipping trees throughout the Eastern United States.
At the present time Mr. Wilbert was operating the Christmas tree business with his son Bruce. Mr. Wilbert was a member of St. Mary's church, West Leyden and had served on the Parish Council. He was a charter member and an over 50 year member of the "Terrible 10 Card Playing (Pitch) Club of West Leyden, an honorary member of West Leyden Fire Department and a member of the West Leyden Fish and Game Club. Norbert absolutely loved being an avid outdoorsman and admirer of the Adirondack Mountains, right up until the present time. His passion for his flowers, hummingbirds and apple trees, remained strong throughout the years. He was an expert at raising, pruning, and grafting apple trees; his favorite variety of apples were the Cortland Apples.
In April, 2014, Mr. Wilbert returned to the North Country, from his winter home in Okeechobee Florida. For many years he and Freda wintered in Florida, where he greatly enjoyed tending his orange grove. Norbert will be fondly remembered as being a very kind and generous man, who was always ready and very willing to help anyone where ever he was. First in Norbert's life, however, was his love and enjoyment of his family.
He was predeceased by his wife, Freda, on April 5, 2000, and by a daughter, Gail Vernold, on November 19, 2003. He is survived by four daughters, Diana (Ralph) Stinebrickner, Berea, KY, Linda (Warner)Palmer, Fayette, NY, Donna (Kim) Ernst, Holland Patent, Joanne Ernst and Neal Knitel Boonville; two sons, Bruce (Kathy) Wilbert, Rome, and Roger (Leona) Wilbert, Syracuse; 18 grand children, 23 great grand children, one sister, Marjorie (Raymond) Edwards, Grant, NY and one brother, Donald (Pat) Wilbert, Tampa, FL. He was predeceased by a sister, Marie Nellenback, in 2001, and by two brothers, Jerome, in 2008 and Howard, in 2000.
His Funeral will be Saturday at 10:00 A.M. at Trainor Funeral Home, Inc. 143 Schuyler St. Boonville, and at 11:00 A.M. at St. Mary's Church, West Leyden, where Rev. Lawrence Marullo, pastor will Celebrate a Mass of Christian Burial. Interment will follow in St. Mary's Cemetery, West Leyden. Calling hours are Thursday 5-8 p.m. and Friday 2-4 & 6-8 P.M. at the funeral home. Memorial contributions may be made to St. Mary's Nativity Church, Main St. West Leyden, NY 13489.
- See more at: http://www.trainorfuneralhome.com/obituary/Norbert-W.-Wilbert/West-Leyden-NY/1400078#sthash.VEu8XMwt.dpuf
Details
April 15, 1924 to July 7, 2014
West Leyden– Kenneth G. Trainor, 90, a long-time resident of West Leyden, NY, passed away on Monday, July 7, 2014, at Sunset Nursing and Rehabilitation Center, Boonville, while surrounded by the loving care of his family. Ken had been a resident of the nursing home since November 2013.
He was born at the Trainor residence in the village of West Leyden, on April 15, 1924, a son of Alexander Winfield and Bessie Logan Trainor. Ken graduated from West Leyden High School, with the Class of 1941. While in high school he excelled in playing basketball and baseball. Following his high school education, he attended Cornell University School of Agriculture in Ithaca, NY.
On November 28, 1942, Mr. Trainor enlisted in the U.S. Army, entering active service on March 23, 1943, at Ft. Niagara, NY. He served his country in the U.S. Army Air Corps as an armored tail gunner on a B-24 Bomber simply known as "105," in the 742nd Bomb Squadron based in Cerignola, Italy. He flew a total of 24 sorties in air combat in the European Theater of WWII, in campaigns at North Apennines, Rhineland, Po Valley, Central Europe, and the Balkans. Ken was honorably discharged with the rank of Staff Sergeant on October 5, 1945. He was awarded the EAME Theater Ribbon w/5 Bronze Stars and the Air Medal w/1 Oak Leaf Cluster.
Following his service in WWII, Ken completed his education at Cornell University. While attending Cornell, he was a member of Alpha Gamma Rho Fraternity. Later he and his brother Alex operated a dairy farm in Castorland, before returning to Boonville and West Leyden, where he resided for many years with the families of Hugh and Mabel Trainor and Alex and Kay Trainor. Ken greatly enjoyed stream fishing, downhill skiing, gardening, reading, watching basketball and baseball, putting together puzzles, and solving complex math problems. In his younger years he had enjoyed playing town team basketball.
He is survived by thirteen nieces and nephews: Sharon (William) Smith, Luray, VA; Lynn Trainor, Bethesda, MD; Mary (Vincent) Valle, Alexandria, VA; Lance (Diane) Trainor, Boonville, NY; Timothy (Maria) Trainor, New Hartford, NY; Cynthia (Randall) Crill, Cookeville, TN; Melissa (Joseph) Stevens, Utica, NY; Lauri (Kevin) Owens, Leetonia, OH; Nanette (Keith) Owens, Rogers, OH; Nathan (Jill) Trainor, Fredericksburg, VA; Benjamin (Tammy) Trainor, Cottageville, WV; Elizabeth (Robert) Fine, Briarcliff Manor, NY; Brian (Margie) Duncan, Kendall Park, NJ; and numerous great-nieces and great-nephews. He was predeceased by his nephew Michael K. (Debbie) Trainor on June 28, 2014. The last of his family, Ken was predeceased by his twin brother, Keith Trainor, in 1928, and brothers Hugh M. Trainor and Alexander W. Trainor, and by a sister, Mary Trainor Duncan. Ken's family wishes to express their heartfelt appreciation to the entire staff of Sunset Nursing and Rehabilitation Center for the wonderfully kind and compassionate care rendered to Ken, especially acknowledging the C-wing nurses and staff and Dr. Restituto Acosta, as well as Ken's special caregivers, Karen LeVan and Dr. Kevin McCormick.
His funeral will be held Monday, July 14, 2014, at 11:00 A.M. at Trainor Funeral Home, Inc. 143 Schuyler St. Boonville, with interment to follow in West Leyden Cemetery. Calling hours are Sunday 4-8 P.M. at the funeral home. Memorial contributions may be made to Sunset Nursing and Rehabilitation Center, 232 Academy St., Boonville, NY 13309.
- See more at: http://www.trainorfuneralhome.com/obituary/Kenneth-G.-Trainor/West-Leyden-NY/1400062#sthash.HHr6OZ7J.dpuf
Details
October 17, 1938 to July 5, 2014
White Lake - Douglas J. Wesseldine, 75, of Elmwood Road, passed away peacefully at his beloved home on July 5, 2014, after spending a wonderful holiday surrounded by his family.
He was born on October 17, 1938, a son of Sherman and Eloise Johnson Wesseldine. He was raised in Chittenango, where he attended school, graduating with the Class of 1956 from Chittenango High School. Following graduation, he was united in marriage with Dianne Derby, before entering the U.S. Army in November of 1956. Douglas served overseas where he was stationed in Landstuhl, Germany. He was honorably discharged in October of 1962. Douglas began his career at Lennox Heating and Air Conditioning of Syracuse, before moving to Columbus, Ohio, where he was employed for Refrigeration Sales Co. Doug was employed here as a territorial sales manager for five mid-western states, until his retirement in 1996. Following his retirement he moved to his dream home, his current residence in White Lake. Doug very much enjoyed the sport of golf, and could often be found at the Bear Creek Lodge Golf Course. He was a past member of the Grand Lodge of Free & Accepted Masons of Ohio, Columbus, OH.
Douglas is survived by his sons: Douglas Lee(Amanda), Chittenango, and Michael David(Sue), Knoxville, TN, his grandchildren: Lindsay (Markthomas) Cutone, Gregory, Stefanie, Hailey, and Trinity; and his sister, Beverly Chapman, Albuquerque, NM. Doug was predeceased by his brothers, Robert, Bruce and William.
Relatives and friends are invited to attend graveside services with military honors on Friday, July 11, 2014 at 9:30 am at Woodgate Cemetery, Woodgate, NY. There are no calling hours. Arrangements are in care of Trainor Funeral Home Inc. 143 Schuyler Street, Boonville.
In lieu of flowers, memorial contributions may be made to the Woodgate Volunteer Fire Co. 12445 Route #28, Woodgate, NY 13494.
- See more at: http://www.trainorfuneralhome.com/obituary/Douglas-J.-Wesseldine/White-Lake-NY/1399322#sthash.fsvGO1hc.dpuf
We accept obituaries from Funeral Homes only. If you would like to have an obituary aired on The Moose and on this website, please tell the funeral director to e-mail or fax (315-376-8549) the obituary to us. The Funeral Director will be charged for any and all obituaries aired on The Moose and on this website. Obituaries are changed according to their length. The entire obituary will be aired during Today In the North Country (8:25AM, Mondays through Saturdays) the first day. A shorter version will air each day prior to the funeral.
Sorry, we do not accept any obituary announcements from anyone other than a funeral home. All obituary announcements received will run on WBRV-FM in Boonville, WLLG-FM in Lowville and on this website. Thank you for your cooperation.