Details
Lyons Falls - Relatives and Friends are invited to attend grave side funeral services for John E. Burrows, on this Saturday, June 21, at 10 AM at Wildwood Cemetery, Lyons Falls.
Mr. Burrows, a long time resident of Lyons Falls, and husband of Virginia, passed away on January 5, 2014, at St. Elizabeth's Medical Center, Utica. While living in Lyons Falls, Mr. Burrows served as Trustee of Lyons Falls fo r twenty years, a longtime member of the Wild Wood Cemetery Association, and president of the Lyons Falls High School Alumni Association for many years. Mr. Burrows was a professional musician who also performed in opera and musical theater venues and he was member of the Gem and Mineral Society of Syracuse. His funeral arrangements are in care of Trainor Funeral Home, Boonville.
Details
October 17, 1938 to June 17, 2014
Lyons Falls: John T. (Tom) McManus, 75, of Center St. passed away on Tuesday, June 17 at his home under the care of his loving wife, sons and Lewis County Hospice.
Tom was born Oct. 17, 1938 in Lowville, the son of the late John and Mary Schneeberger McManus. He grew up in Port Leyden; he attended Port Leyden Elementary School and was a 1957 graduate of Port Leyden High School.
On March 3, 1962, he was united in marriage with Mary Ellen Skorupa at St. John's Catholic Church, Lyons Falls.
Tom became employed at Gould Paper Co. in 1957 and retired in Oct. 2000 after 43 years of employment from Lyons Falls Pulp and Paper and was the last employee to retire before the mill closed in 2001.
In 1975, along with his wife and boys purchased the former McGee's Hotel in Lyons Falls which became McManus Hotel and is still operating as a meal site for the Office of the Aging.
Tom was an avid golfer; he loved to fish, hunt, bowl, visiting casinos and playing poker with a special group of guys. He especially enjoyed his 8 grandchildren and attending their sport and schools events.
Tom was a retired member of the Lyons Falls Fire Dept. and was a life member of the Boonville Elks Club and St. John's Catholic Church, Lyons Falls, and he was a charter member of the Moose River Fish and Game Club. He also served as a trustee for the Village of Lyons Falls.
He is survived by his wife of 52 years, Mary Ellen, three sons Paul and Lori , Charlotte, NC, Fred and Candi, Lyons Falls, and William (Jake) Lowville and daughter-in-law Beth McManus, Boonville. His grandchildren Amanda, Michael, Heather, Ryan, Alexandra, Madison, Colin and Shaun. Also surviving are brothers-in-law and sisters-in-law John Skorupa, James and Kathy Skorupa and DeEtta and Harold Seeloff all of Lyons Falls. Also surviving are aunts, an uncle, cousins and nieces and nephews. A son Douglas predeceased his dad on June, 29, 2010 and brother-in-law Joseph Skorupa June 4, 2010.
Friends may call Friday from 2 until 4 and from 6 until 9 at the Callaghan Funeral Home, LLC Port Leyden.
A Christian Memorial Service will be private for the family.
Friends and relatives are invited to a celebration of Tom's life on Saturday at the Lyons Falls Park from 11:30 until 2:30.
The family wishes to thank Dr. Meny and the staff and nurses at Lewis County General Hospital, Lowville and the staff at Sunset NursinRehabilitation Center, Boonville, Lewis Public Health and Lewis County Hospice, Lowville.
In lieu of flowers donations may be made in Tom's memory to Friends of Lewis County Hospice, Lyons Falls Fire Dept., St. John's Catholic Church, Lyons Falls or to the Lewis County Senior Nutrition Program, Lowville. Food may be left at the park on Saturday after 10:00 A.M.
Details
Boonville -- Christine (Post) Davis, 64, went home to be with the Lord, on January 23, 2014, at Albany Medical Center, after a long illness. She was the wife of David Davis of Boonville; for several years Mrs. Davis was employed as a sewing machine operator at Lally Manufacturing Co. of Port Leyden and was an active member of the Boonville United Methodist Church.
Relatives and friends are invited to attend a graveside committal service on Saturday, June 14, 2014 at 1 PM at Boonville Cemetery. Her arrangement are in care of Trainor Funeral Home, Boonville.
Details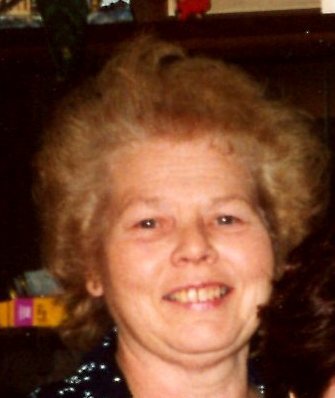 November 17, 1949 to June 12, 2014
Boonville- On June 12, 2014. God called Doreen Elaine (Kirk) Bean home. She entered her eternal life with her daughter Brenda holding her hand and at the same time she ended her earthly life with her youngest daughter, Lisa, holding her hand.
Doreen was born on November 17, 1949, to her loving parents, Doris and Richard Cook, in Potsdam, NY. Even though she lost her mom at a young age, she always remembered her fondly and spoke of her often. The passing of her father, in 1987, brought Doreen and her siblings even closer together.
She is survived by one sister, Darlene Cooke, Boonville. Doreen was predeceased by two sisters, Diana Durgan, and Doreen Cook, and by one brother, Richard J. Cook, Jr. On February 26, 1968, she married her true love, Edward J. Bean; his life ended too soon, on November 3, 1985. He left her with three beautiful children here on earth: Richard E. Bean, Boonville, Brenda E. Bean, who predeceased her in 2011, Lisa A. Garcia-Bean, Boonville. When Edward died, he was reunited with their son, John A. Bean, to whom the Lord called home when he was a few minutes old.
Doreen had an active and fun filled life where she enjoyed fishing, sewing, dancing, reading and most of all her grandchildren; Ernesto Garcia, Cuauhtemoc Garcia, Armande Garcia, Kayla Burdick, and Jordan Burdick; and her daughter out of love, Cheryl Burdick. Before Doreen passed away, she was blessed with getting the chance to meet Miss Sophiya Rose-Elaine LaComb (10 weeks old) the daughter of her great niece, Shyann Cook, Boonville and granddaughter Traci Sipley, Rome. It brought Doreen such joy to see the next generation that would inherit the earth. Besides spending time with her family, for many years Doreen was employed as a bus driver at Adirondack Central School District, Boonville. She enjoyed visiting with her friends, attending church and helping anyone that she could. She lived her life, always wanting to help others, sharing her faith and just being there for all those that needed her.
Her Funeral Mass of Christian Burial will be celebrated by Rev. Sean Patrick O'Brien, on Monday at 11:00 A.M. at St. Joseph's Church, Boonville, with interment to follow in St. Joseph's Cemetery. Calling hours are Sunday 7-9 p.m. at Trainor Funeral Home, Inc. 143 Schuyler St. Boonville.
Flowers are gratefully declined; instead those desiring may contribute to the family towards medical expenses, C/O 327 Post St. Boonville, NY 13309.
- See more at: http://www.trainorfuneralhome.com/obituary/Doreen-Elaine-Bean/Boonville-NY/1390802#sthash.R5OpZLr4.dpuf
Details
July 4, 1964 to June 5, 2014
Boonville-Clinton- Duane D. Grenier, 49, of Schuyler St. affectionately known as "Rudy," passed away after a courageous battle with esophageal cancer, on Thursday, June 5, 2014, at St. Peter's Hospital, Albany, while surrounded by the loving care of his family.
He was born on July 4, 1964, in Watertown, a beloved son of Joseph Alderique (Aubrey) and Irene L. Leichty Grenier. Rudy grew up in Boonville, where he graduated from Adirondack Senior High School with the Class of 1982. While in high school he excelled at playing Baseball and American Legion Baseball. Following high school, he enrolled in several surveying courses. Rudy was currently employed as a Surveyor for various construction companies throughout the North Country and along the East Coast. He was a member of St. Joseph's Church, Boonville, and a former member of Boonville Fire Company. He was a current member of Charles J. Love Post # 406, Sons of the American Legion. On April 6, 2014, a benefit was held at the Boonville Elks Lodge that was absolutely overwhelming to Rudy and his family. He greatly loved his friends who were all very special to him. Rudy greatly enjoyed riding his Harley Davidson Motorcycle with his friends.
In addition to his parents, Joe and Irene, of Boonville, Rudy is survived by five special brothers, who brought him great joy throughout his life, Adrian Grenier and his wife, Patty, Brett Grenier, Curt Grenier and Michelle Andrews, all of Boonville, Eric Grenier and Chris Morrock, Westmoreland and Evan and his wife Laura, Holland Patent; nieces and nephews, Josh and Lisa Clemmons, Sarah Clemmons and Ryan Palmer, Cory Grenier and fiancée Kayla Zimmer, Dane Grenier and Fiancee Jennifer Glatt, Ian, Alex, Brandon and Hannah Grenier, and many aunts, uncles and cousins.
His Mass of Christian Burial will be celebrated by Rev. Sean Patrick O'Brien, on Monday at 10:00 A.M. at St. Joseph's Church, Boonville, with interment to follow in St. Joseph's Cemetery, Boonville.
Calling hours are Sunday 1-4 & 6-9 p.m. at the Trainor Funeral Home, Inc. 143 Schuyler St. Boonville. Memorial contributions may be made to Boonville Fire Co. Ambulance Fund, P.O. Box 164 Boonville, NY 13309, or to a charity of your choice.
- See more at: http://www.trainorfuneralhome.com/obituary/Duane-D.-Grenier/Boonville-NY/1388620#sthash.vsBsDvB4.dpuf
We accept obituaries from Funeral Homes only. If you would like to have an obituary aired on The Moose and on this website, please tell the funeral director to e-mail or fax (315-376-8549) the obituary to us. The Funeral Director will be charged for any and all obituaries aired on The Moose and on this website. Obituaries are changed according to their length. The entire obituary will be aired during Today In the North Country (8:25AM, Mondays through Saturdays) the first day. A shorter version will air each day prior to the funeral.
Sorry, we do not accept any obituary announcements from anyone other than a funeral home. All obituary announcements received will run on WBRV-FM in Boonville, WLLG-FM in Lowville and on this website. Thank you for your cooperation.