Details
February 20, 1940 - January 6, 2015 
Boonville- Jon A. Gerstner, 74, of Ann St. a native and former resident of Utica, passed away on Tuesday, January 6, 2015, at St. Luke's Memorial Hospital, New Hartford, after a brief illness.
He was born on February 20, 1940, a son of William and Sandra Zelnio Gerstner. Jon was educated in Utica, where he graduated from St. Francis DeSales High School, with the Class of 1959. There after he attended college and served his country in the U.S. Navy. For many years he was employed as a commercial painter and part owner of Gerstner & Jennings Painting Co. of Clinton.
In 2002, Mr. Gerstner moved to Boonville, where he had since lived. Jon greatly enjoyed music, reading and visiting the Erwin Library, Boonville. He greatly enjoyed the years that he lived in Boonville and often mentioned that "his years lived in Boonville were the best of his life." He was very appreciative and grateful for all of the friends that he has made in Boonville. Mr. Gerstner was of the Catholic faith and a member of the Disabled American Veterans.
He is survived by a brother, William J. Gerstner, Utica and a sister in law, Nancy Gerstner, Utica; nieces and nephews, Karen (Paul) Ferrone, New Hartford, William III (Philomena) Gerstner, Utica, Krista (Glen) Klopotek, Rome, Kelly Gerstner Gregory, Utica, Bryan (Jennifer) Gerstner, Utica, ten great nieces and nephews and six great great nieces and nephews.
His Funeral will be Monday at 8 P.M. at Trainor Funeral Home, Inc. 143 Schuyler St. Boonville, with interment in the spring in Boonville Cemetery. Visitation hours are Monday 6-8 p.m. at the funeral home. Memorial contributions may be made to The Utica Rescue Mission 210 Lansing St. Utica, NY 13501, or to Erwin Library Schuyler St. Boonville, NY 13309.
- See more at: http://www.trainorfuneralhome.com/obituary/Jon-A.-Gerstner/Boonville-NY/1468815#sthash.yv15eUst.dpuf
Details
March 20, 1929 - January 8, 2015
Aase Eikevik, 85, a former resident of 119 Sunrise Blvd. N, of Rome, NY past away from natural causes at Sunset Nursing Home, Friday evening, January 9, 2015 with her family at her side. Aase had resided at Sunset Nursing Home for the past two years. Native to the capital city of Oslo, Norway, she was born March 20, 1929, a daughter to Ragnar and Tordis Jensen Evensen.
Mrs. Eikevik attended elementary school and survived the World War II bombing of Oslo by the Germans. She and her mother fled to a farm village by the name of Skogn, in the northern province of Trondelag, while her father remained in Oslo to fight in the underground resistance. Norway would be under Nazi occupation for the next five years. During that time, Mrs. Eikevik graduated from the eighth grade and went on to work as a long distance telephone operator for the Norwegian Telephone Company. When the war ended, she and her mother returned to Oslo for a few years. Mrs. Eikevik had an aunt in States who insisted she come to New York as she could get her a job working as a kitchen maid for the Rockefeller family in Manhattan. At the time, the Rockefellers preferred to higher Norwegians for domestic help as they were known to be hard working and honest employees. Mrs. Eikevik got a working visa for one year with every intention of returning back to her homeland of Norway but her life's plan changed when she met, fell in love, and married fellow countryman, Arnie Eikevik. Arnie had left Norway after the war, sailed as a first officer and marine engineer in the Norwegian Merchant Marines; he immigrated to the states, and served in the US Marines Corps during the Korean Conflict. He now wanted to settle in NY and open a machine shop by the Brooklyn Navy Yard.
Arnie and Aase married November 20th, 1954 at Our Saviour's Lutheran Church in Bay Ridge, Brooklyn. Bay Ridge had a large Norwegian population and they felt at home there. They had two children, a boy and a girl, moved Mrs. Eikevik's mother over from Norway and rented half of a 2 family home for 7 years until they bought a house on the south shore of Long Island. The Eikeviks raised their family in the town of Merrick and lived there 30 years. Mr. Eikevik was successful as an engineer and even manufactured parts used by NASA in space exploration. Mrs. Eikevik was a devoted mother and housewife for most of those years but when the kids got a bit older she took a part time job as a school mini bus driver for children with special needs, a job she much enjoyed.
Mrs. Eikevik had many interests in the Arts and Music and had a beautiful singing voice. She shared her talent as a member of several local community theater and choral groups, and always loved singing hymns in her church choir. She was also very proud of her Norwegian Heritage and was a life time member of the Sons of Norway organization as well as a member of the Mohawk Valley Scandinavian Club, Utica NY.
In 1990, the Eikeviks decided to leave the hustle and bustle of New York and move to the quiet, serene North Country. They loved the Adirondack Mountains and were no strangers to harsh winters having come from Scandinavia. Mr. Eikevik had grown up in a small ski town in Norway and when he found Turin, NY they bought the Highlands Lodge and Towpath Inn at the base of Snow Ridge Ski Resort. Aase Eikevik and her husband, Arnie will be remembered dearly by the North Country community as a friendly couple and very hospitable Innkeepers. They were active members of the Forrest Presbyterian Church in Lyons Falls, NY where Arnie served as an elder and Aase sang in the choir. When they retired in 2002 they moved to Camelot Village in Rome, NY. Mr. Eikevik passed away in September of 2003.
Mrs. Eikevik is survived by daughter, Kristine, and her husband, Frank Scutaro and two grandchildren Sonja and Joseph Scutaro all of Constableville, NY as well as a son, Jack Eikevik of Rome, NY. Calling hours will be Sunday, January 11, 2015 between 5 and 8 pm at the Trainor Funeral Home, 143 Schuyler St. in Boonville, NY. Funeral services will be at the Forrest Presbyterian Church in Lyons Falls, NY and burial at the Turin Cemetery, Turin NY, both in the spring.
- See more at: http://www.trainorfuneralhome.com/obituary/Aase-R.-Eikevik/Rome-NY/1469619#sthash.AsCizXHE.dpuf
Details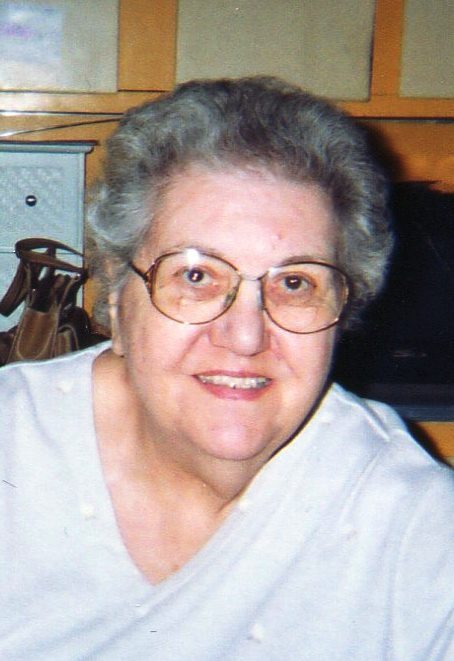 June 22, 1928 to December 31, 2014
West Carthage- Mary (Coscomb) Lenart, 86, widow of Tadeusz, and former resident of West Side Terrace Adult Home, Madison St., West Carthage, passed away on Wednesday, December 31, 2014, at Lewis Co. Extended Care Facility, Lowville, where she had resided since April 2010.
She was born in Forestport, on June 22, 1928, a daughter of Perley and Anna Becker Coscomb. Mary grew up in Forestport, where she attended school. On March 11, 1946, she was united in marriage with Tadeusz Lenart in Forestport. Later the couple moved to Freeville in Tomkins County, where they worked together as house parents for George Junior Republic. They then moved Mount Holly Springs, MD, where Mrs. Lenart was employed as a child care giver at the Hoffman Residential Home for troubled teens. In the late 1980's the couple moved to Dryden, NY, where they lived until 1993. Mr. Lenart, a WWII Veteran, who served in the Pacific Theater, with the US Army Air Corps, died on May 15, 1993. Mrs. Lenart moved to Carthage later that year to make her home nearer to her daughter, Rhonda. She greatly enjoyed her years spent in West Carthage, as well as traveling, gardening and cooking.
Mary is survived by one daughter, Rhonda Houck Tackett, and her husband, Eugene, Hurst, TX; four granddaughters, Lori DeBerger, Hurst, TX, Lisa Smithling, Martinsburg, Valerie Ingersoll, and Kris Frawley, both of Hurst, TX; 11 great grandchildren, Chase, Corey and Chelsea DeBerger, Kyle Smithling, Nicole, Matthew, Daniel, Andrew and Abigail Ingersoll, Michael and Morgan Frawley, one great great granddaughter, Kaydee; one sister in law, Frances Lenart, Alder Creek, and several nieces and nephews and a dear friend, Penny Randall, Carthage.
Her Funeral will be Saturday at 1 P.M. at Trainor Funeral Home, Inc. 143 Schuyler St. Boonville, where Pastor James Trainham, Associate Pastor of Lowville Church of the Nazarene will officiate, and where a visitation hour will be from 12 until the funeral. Interment will be in Boonville Cemetery in the spring. Memorial contributions may be made to the Lewis County Humane Society P.O. Box 682 Lowville, NY 13367
- See more at: http://www.trainorfuneralhome.com/obituary/Mary-Lenart/West-Carthage-NY/1466282#sthash.sI6frU3p.dpuf
Details
July 28, 1939 to January 4, 2015
Remsen-Robert "Bob" Lyle Walter, lovingly known as Pops, 75, passed away on January 4, 2015 at St. Elizabeth's hospital after a long battle with heart disease. He was born on July 28, 1939. Bob was one of 3 children of Lyle and Kathryn Reider Walter.
Bob graduated from Remsen High School in 1957. He was a longtime resident and served 41 years as Remsen Town clerk and owned numerous businesses in Remsen including Walter's Fast Flame and Walters Hardware store. He also operated Remsen City Donuts stand at Boonville Fair and Woodsman's Field Days for many years.
He was married to Jeanette Ingersoll of Remsen on August 12, 1961.
Surviving Bob are son, Robert and wife Debbi Walter, of Remsen; one daughter, Chris and husband Don Lambert, residing in Pittsboro, NC and son Brad Walter of Prospect. Bob is also survived by 4 grandchildren, John Walter, Amanda Lambert, Jessica Lambert and Adam Lambert.
Bob is also survived by a sister Jackie and husband Fred Ortgies of Thousand Oaks, California and sister Carol and husband Frank Alexander of Plantation, Florida, along with numerous nieces and nephews.
A funeral service will be held Saturday, January 10th, 2015 at 1:00 p.m. at Remsen Methodist Church, Remsen. The family will form a receiving line at the conclusion of the funeral service for those in attendance. In lieu of flowers contributions may be made to the American Heart Assoc., Prospect Ambulance, or Enlli church. Ackley-Mills Funeral Home, Remsen is in charge of the arrangements.
For an online message of sympathy please go to www.millsfuneralhomes.com
Details
September 21, 1932 to December 31, 2014
LOWVILLE-Patricia Lyng Marcotte, formerly of Park Avenue, Lowville, died Wednesday, December 31, 2014 at St. Leonard Senior Living Community under the care of her children and Hospice of Dayton, Ohio. She was 82.
Born September 21, 1932 in Lowville, New York, the daughter of the late Robert J. Lyng and Lora Boucher Lyng, she graduated from Lowville Academy in 1950 (the first Miss Lowacadian) and Plattsburgh State Teachers College with a degree in nursing in 1954.Pat married Wayne A. Marcotte on June 25, 1955 at St. Peter's Catholic Church and resided in the Village of Lowville most of her life. In later years, she and Wayne wintered in Port Charlotte, Florida and moved to Ohio in 2010 near their eldest daughter, Carol.
She began her career as a school nurse/teacher at Copenhagen Central School and, after taking some time to raise her young children, returned to the work force as a school nurse/teacher at Lowville Academy and Central School. She also served as chairperson for the Committee for Special Education and retired in 1987.
Pat was a loving daughter, wife, mother, grandmother, and aunt who put family first, but was always there for the many students and teachers who walked through the doors of the Nurse's Office whether for sickness, counseling, or just in need of a friend. Her support, guidance, compassion, and strength will be long remembered by her family, friends, and neighbors. She enjoyed the simple things in life and was at her most content surrounded by her husband, children, and grandchildren.
Survivors include her husband of 59 years, Wayne Marcotte; three children, Carol Pearson and her husband Chris of Springboro, OH, Lori Finney and her husband Tom of Collierville, TN, and David Marcotte of Pittsford, NY; five grandchildren, Trevor and Rachel Finney, and Michael, Stephen, and John Marcotte; her brother Neil J. Lyng, sister-in-law Mary Lyng, and aunt Joyce "Bo" Boucher, all of Lowville, New York.
In addition to her parents, Pat was preceded in death by her brother David T. Lyng, sister-in-law, Nancy B. Lyng, brothers-in-law Ralph M. and Samuel J. Marcotte, daughter JoAnn, and granddaughter Maria Marcotte.
A memorial mass honoring Patricia Lyng Marcotte will take place at St. Peter's Catholic Church in Lowville, New York at a future date to be announced. Burial will be in Lowville Rural Cemetery. In lieu of flowers, the family asks that you donate to any of the following organizations: St. Peters Catholic Church (stpeterslowville.org), 5457 Shady Ave., Lowville, NY 13367, the Alzheimer's Association (www.alz.org), or Hospice of Dayton (www.hospiceofdayton.org). Arrangements are with Iseneker Funeral Home, Inc., Lowville.
Condolences may be made online at www.isenekerfuneralhome.com
We accept obituaries from Funeral Homes only. If you would like to have an obituary aired on The Moose and on this website, please tell the funeral director to e-mail or fax (315-376-8549) the obituary to us. The Funeral Director will be charged for any and all obituaries aired on The Moose and on this website. Obituaries are changed according to their length. The entire obituary will be aired during Today In the North Country (8:25AM, Mondays through Saturdays) the first day. A shorter version will air each day prior to the funeral.
Sorry, we do not accept any obituary announcements from anyone other than a funeral home. All obituary announcements received will run on WBRV-FM in Boonville, WLLG-FM in Lowville and on this website. Thank you for your cooperation.