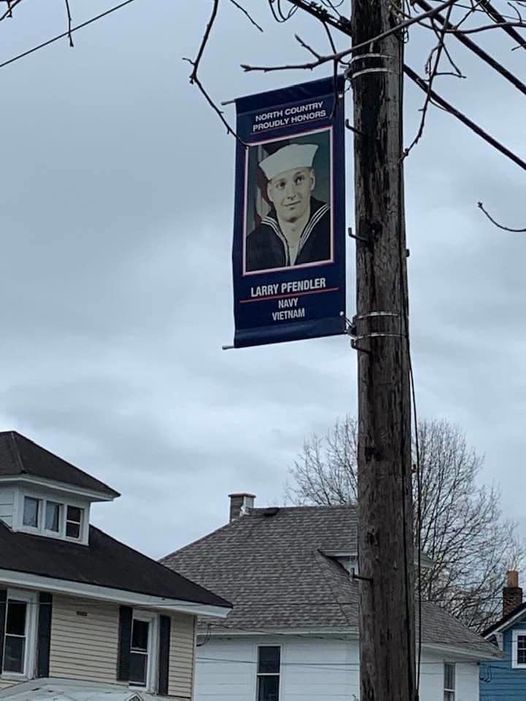 BOONVILLE- As Thanksgiving nears, village crews throughout Boonville have been busy preparing for the holiday season.
This means the Hometown Hero banners, which were displayed from Memorial Day through Veterans Day, have been taken down, but for families who have interest in honoring a Veteran, active service member or a fallen hero, applications for North Country Proudly Honors are currently available for 2024.
Families wishing to obtain an application are encouraged to contact Bob Lewis: 315-225-9566.
"Our committee is always looking for new volunteers to help with this worthy effort," Lewis Said.
"This is a community wide effort and we thank everyone who continue help make this program a success."
If you ordered a banner last year, it will be available for pickup at the Love Post American Legion.
North Country Proudly Honors image.