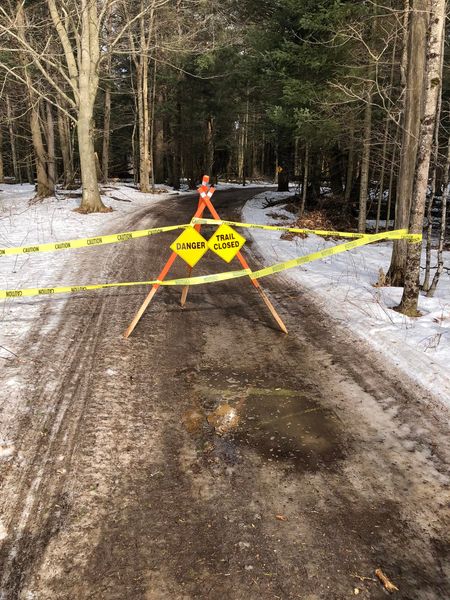 BOONVILLE- It's before Thanksgiving and much of our listening area has already received the first measurable snowfalls of the fall, with some areas up north receiving a major lake effect snow blitz.
With snow on the ground (as of this report), there have been some whispers going around regarding snowmobile sleds that have been spotted already at local establishments.
Normally, that's never a problem when there is snow on the ground, but in this case, the trails are still closed statewide. In fact, the earliest our North Country trails can open is after hunting season and this year, that date will be Monday, December 5.
One area official says riding on closed trails only risks permanent closures, which would only ruin the sport for everyone else who abides by the law. "Some of the consequences could be landowners deciding to permanently turn off the trails," said Lost Trail Snowmobile Club President Kevin Chambers.
He says even if this snow sticks around, there is still much work to be done before the trails will become safe and usable.
Several area clubs have been busy at work, looking for trail hazards to clean up; marking trails and other tasks necessary before sled traffic starts flowing.
Stay tuned, we will keep everyone in the loop concerning trail conditions soon.
Be sure to listen to our latest on-air interview with Kevin Chambers for more of his remarks:
Image courtesy via Lost Trail Snowmobile Club.