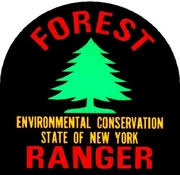 WATSON- The New York State DEC responded to the scene of an attempted suicide last week in Lewis County.
Forest Ranger Hanno responded to an attempted suicide call at a home in the town of Watson last Thursday, September 15.
A 63-year-old person was found on scene. Ranger Hanno assisted until members from Lewis County Search & Rescue arrived.
The person was taken to the hospital and there were no additional details provided.
Image courtesy via the New York State DEC.