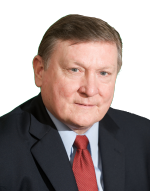 ALBANY, NY- New York State Assemblyman Ken Blankenbush (R, C – Black River) is warning hunters to expect possible snags for when it comes to purchasing ammunition amidst the Concealed Carry Improvement Act taking effect Wednesday, September 13.
This legislation mandates the New York State Police to act as the central authority for conducting background checks, utilizing both the National Instant Criminal Background Check System (NICS) and the Statewide License and Record Database, for all transactions involving firearms and ammunition.
"Gun shop owners and hunters are scratching their heads about how to navigate these new restrictions," Assemblyman Blankenbush alleged.
Governor Hochul released a statement this week, praising Justice Sonia Sotomayor issuing an order rejecting the latest attempt to halt New York's nation-leading gun safety laws. "Public safety is my top priority, and I'm committed to doing everything in my power to keep New Yorkers safe," the Governor said.
Governor Hochul image.
With the law taking effect, background checks will now be required for purchasers of ammunition and antique firearms in New York State.
The law requires NYS to perform background checks for both firearm and ammunition transfers mandates a fee be charged for each transaction.
The $9 fee for gun background transactions and the $2.50 fee for ammunition background transactions, which will be used to fund the New York State background check system.
Assembly Blankenbush image.