Details
Boonville- Karl Pfendler, 76, a longtime resident of Evergreen Drive, husband of Nancy, passed away on Sunday, May 27, 2018 at St. Luke's Memorial Hospital, New Hartford, after a long illness.
Affectionately known as "John," or "Junior," he was a native and lifelong resident of Boonville. He was born on December 13, 1941, a son of Karl "Tony" and Matie Bellinger Pfendler, Sr. John received his education at Boonville Central School and earned his G.E.D.
He was first employed for Vinal Wright Building Construction, where he learned the building construction business. Later for many years, he was employed by Philip Gaetano Construction Co. Boonville and for Gallo Bros. Construction Co., in the construction of golf courses. After that John was employed for ten years for William Hough, in camp and road construction at Chases Lake. His last employment was as a heavy equipment operator, for the Town of Boonville Highway Department, retiring in 2000.
On November 30, 1963, John was united in marriage with Nancy G. Purvis, at the First Presbyterian Church, Boonville.
John was a member of The First Presbyterian Church, Boonville, The Boonville Lodge of Elks # 2158, a life member of Boonville Fire Company and a longtime member of the Silver Creek Hunting Club, of Big Moose. After his retirement the couple greatly enjoyed wintering at Lakeland Florida, for twelve years.
John's wife Nancy, and his sons and grandchildren were the bright lights of his life. In addition to his wife, Nancy, John is survived by three sons and two daughters in law, James M. (Sheryl) Pfendler, Boonville, Brian A. (Christine) Pfendler, Raleigh, NC and Rodney T. Pfendler, Boonville; his grandchildren which he adored, Amanda, Becky, Camryn, Kayla, Jacob, Alex, Mason, Jason, Wyatt and two great grandchildren. Also surviving is a brother and his significant other, Gary and Jeannette Krambuhl, Forestport; two uncles, Derl and Ronnie Bellinger; and his aunt, Vivian Brucker, and nieces and nephews.
In keeping with his wishes, services will be held privately at the convenience of his family at Boonville Cemetery and there are no calling hours. Memorial contributions may be made to Boonville Fire Company Ambulance Fund P.O. Box 164, Boonville, NY 13309, or to The First Presbyterian Church. His arrangements are in care of Trainor Funeral Home, Inc. Boonville.
Details
FEBRUARY 15, 1933
~
MAY 23, 2018
(AGE 85)
GLENFIELD – Lowaine A. "Wink" Woolschlager, 85, passed away early, Wednesday, May 23, 2018 at Lewis County General Hospital.
Details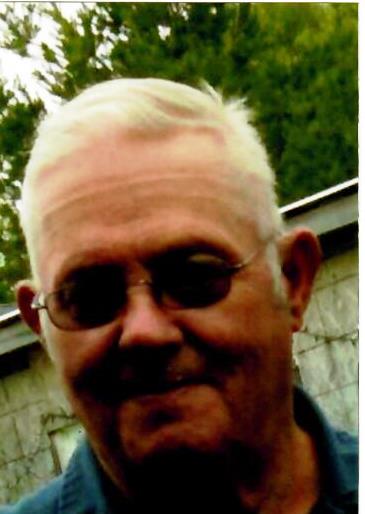 August 20, 1938 to May 15, 2018
LOWVILLE – Albert L. Larkins, 79, of State Route 177, Lowville, passed away on Tuesday, May 15, 2018 at his home, under the loving care of his family and Lewis County Hospice.
Details
SEPTEMBER 23, 1929 ~ MAY 23, 2018 (AGE 88)
TURIN –John H. Clark Jr., 88, passed away Wednesday morning, May 23, 2018 at the Lewis County Residential Healthcare Facility.
Details
June 14, 1951 to May 13, 2018
Port Leyden: Debra L. Aubrey, 66, of 7052 West Main St. died Sunday, May 13 in Upstate Medical Center, Syracuse where she had been a patient for one week
We accept obituaries from Funeral Homes only. If you would like to have an obituary aired on The Moose and on this website, please tell the funeral director to e-mail or fax (315-376-8549) the obituary to us. The Funeral Director will be charged for any and all obituaries aired on The Moose and on this website. Obituaries are changed according to their length. The entire obituary will be aired during Today In the North Country (8:25AM, Mondays through Saturdays) the first day. A shorter version will air each day prior to the funeral.
Sorry, we do not accept any obituary announcements from anyone other than a funeral home. All obituary announcements received will run on WBRV-FM in Boonville, WLLG-FM in Lowville and on this website. Thank you for your cooperation.